October 9, 2020 – A 33-year-old Salado, TX man was jailed for stealing a car from a Church Street gas station Thursday afternoon. After a short pursuit, a police canine found him hiding under wood and building materials in the 200 block of Houston Street, according to arrest reports.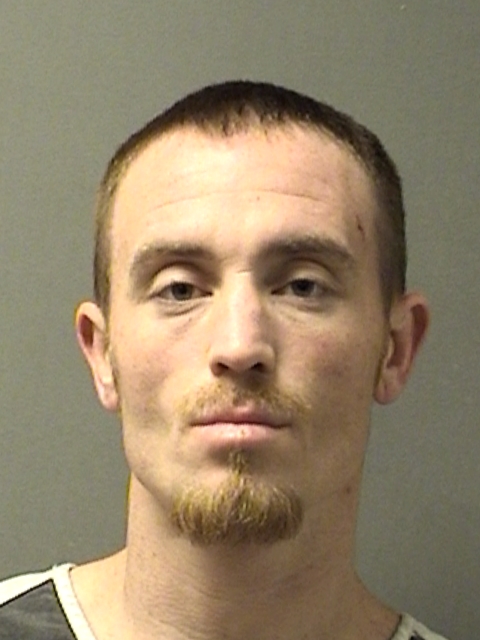 A woman around 3:10 a.m. Oct. 8 reported her Nissan Sentra stolen from the gas pumps in the 1200 block of Church Street, where she left it parked at the gas pumps with her keys and phone among her personal personal items left in the car. She told police she had, no idea who took her car.
The car owners, using a phone a cell phone app, tracked the car to the area of Cottonwood Street and Houston Street. Sulphur Springs Police Lt. Pat Leber found the car parked next to a residence in the 100 block of Cottonwood Street. He pulled in behind the stolen vehicle and got out to see if anyone was inside.
Leber reported seeing Tony Lynn McPherson Jr. exit the driver's seat of the car. As he approached, Leber instructed McPherson to stop and talk with him. McPherson allegedly ignored Leber and began walking away. Leber told McPherson to stop, but McPherson took off running.
After a short foot pursuit, Leber reported temporarily losing sight of McPherson. Hopkins County sheriff's officers arrived to assist, including a deputy with a police canine. A short time later, the K-9 located McPherson, who was hiding under wood and building materials behind a shop in the 200 block of Houston Street. McPherson reportedly sustained bite wounds from the police dog. EMS was requested.
McPherson then was placed into custody at 3:44 p.m. Oct. 8 for unauthorized use of a vehicle and evading arrest or detention with a previous conviction. McPherson allegedly admitted he stolen the car in an effort to get away from this area, and claimed he wouldn't have run if he knew officer had a canine.
McPherson was transported by EMS to the emergency room, treated and cleared by medical staff then released to officers. He was jailed on both charges. He remained in Hopkins County jail Friday morning, Oct. 9, according to jail reports.
KSSTRadio.com publishes Sulphur Springs Police Department reports and news. The Police Department is located at 125 Davis St., Sulphur Springs, Texas. Non-emergency calls can be made to (903) 885-7602.
If you have an emergency dial 9-1-1.
The Sulphur Springs Police Department continues to serve its citizens with pride in its overall mission and will strive to provide the best possible police force in the 21st century.
If you have an emergency, dial 9-1-1
The Hopkins County Sheriff's Office is located at 298 Rosemont Sulphur Springs, TX 75482. You can reach them for non-emergency matters at (903) 438-4040.