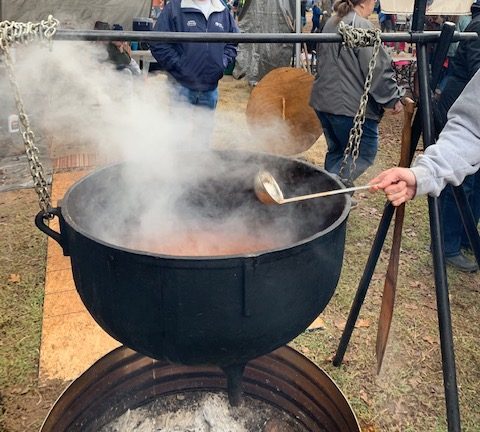 Unless you already have a ticket to the Hopkins County Stew Festival you will have to just Pre Order or Pick up Stew through a Drive through on Saturday, October 28th. Quarts will be $ 10.00 each this year.
This is your chance to choose quarts from your favorite cooks or the ones you've been dying to try. We are reserving a limited amount for the drive-thru, and we will not be accepting preorders after October 21st, so you will want to call or stop by the Chamber ASAP!
Want to take care of preordering your quarts of stew before the weekend? We don't blame you! The sooner, the better… Call the Chamber at (903) 885-6515, and they'll fill out the form for you! The process is super easy!
Attached is a list of the 2020 stew cooks, in case you want to start planning your order.
T-shirts and hoodies for this year's Stew are now available. Trust us, you want one! They are in stock in most sizes at the Chamber office, 110 Main Street.