A 36-year-old Jacksonville man was sentenced Friday in district court on two counts of sexual assault of a teen he was accused of contacting online in March and traveling twice to Hopkins County to meet.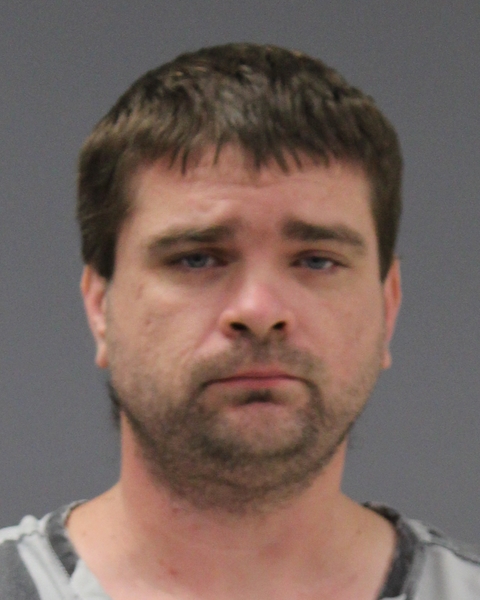 Andrew Curtis Hostetler on Sept. 21 pled guilty to two indictments of sexual assault of a child with no agreement as to punishment. A pre-sentence investigation report was prepared by the probation office and submitted to the court.
Hostetler appeared before 8th Judicial District Judge Eddie Northcutt Friday morning, Oct. 30, for a sentencing hearing. The defendant reportedly took the stand in the sentencing hearing this morning. Also testifying was the mother of one of his children.
Judge Northcutt sentenced Hostetler Oct. 30 to 10 years in prison on each sexual assault of a child case, with sentences to run concurrently.
District Attorney Will Ramsay and Hopkins County Sheriff's Office Chief Investigator Corley Weatherford credited the work of the sheriff's deputies and staff from the time they were notified about the case March 21 for not only finding the missing youth but catching Hostetler traveling with the teen.
"This was an amazing job by the Hopkins County Sheriff's Office to quickly find and apprehend a man who had been involved in a sexual relationship with a minor. Because of their quick and competent work, justice prevailed. I appreciate Judge Northcutt's strong sentence and hope that it continues to send the message that Hopkins County is not a safe venue for predators," Ramsay said Friday.
"Their quick work with the case allowed the individual to be captured," Weatherford said. "Their work was phenomenal."
Sheriff's deputies were dispatched at 9:10 a.m. Saturday, March 21, to a Como address, where a woman reported her 14-year-old missing for about 12 hours. Deputies had located the teen within an hour of first being contacted and had Hostetler in custody for further investigation a few minutes later, according to sheriff's reports.
The deputies received information the teen might be with an older male she had allegedly been talking to through a website.
HCSO Sgt. Shea Shaw, the deputies on his shift and dispatchers reportedly quickly responded using every tool available to them, including electronic, vehicles and "boots on the ground" in an effort to locate the teen.
Deputies, alert, on March 21 within an hour located a red car driven by a white male on Gaskins Street in Como. A female passenger appeared to be covering or attempting to hide her face, deputies alleged in the March arrest report. They stopped the car and determined the passenger was the missing youth. The driver, identified as Hostetler, was taken into custody at 10:12 a.m. March 21 for further investigation, sheriff's officers reported in March.
Hostetler, deputies alleged in March reports, admitted to have sexual intercourse in the early hours of March 21 at a Sulphur Springs motel he paid for and that it wasn't the first time he'd met the juvenile. He claimed during the March investigation that he didn't know she was 14, but did know her mother didn't approve of her dating older men, so he planned to drop her off down the street from her home as he'd done before, Sgt. Shaw and Deputy Alvin Jordan alleged in the March 21 arrest reports.
Hostetler has remained in Hopkins County jail since his arrest March 21 on two sexual assault of a child charges, according to jail reports.