A 36-year-old Jacksonville man was arrested Saturday morning on Gaskins Street in Como for the alleged sexual assault of a 14-year-old, who he reportedly communicated with online to make the assignation, according to sheriff's reports.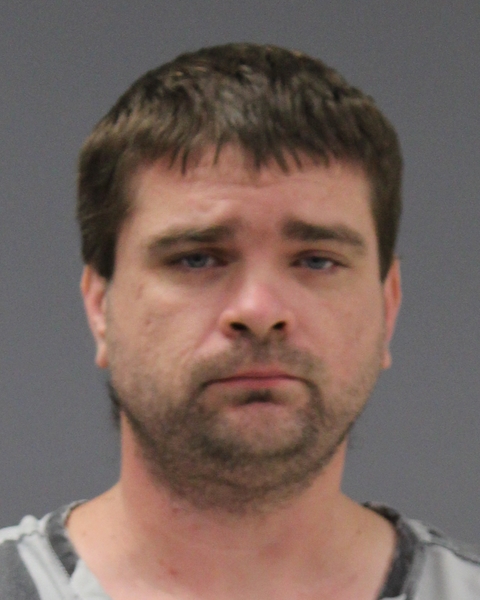 Hopkins County sheriff's deputies were dispatched at 9:10 a.m. March 21 to a Como address, where a woman reported her daughter missing. The 14-year-old was reportedly last seen at 9:30 p.m. March 20. The mother told deputies the teen was supposed to have spent the night at a friend's home, but never made it to the friend's residence, Hopkins County Sheriff's Deputy Alvin Jordan and Sgt. Shea Shaw alleged in arrest reports.
Another juvenile alleged the missing youth had been talking with an older white male online and was possibly with him. The mother reportedly denied any knowledge of the online communication. While deputies were on scene, the missing youth reportedly called her mother and advised she was OK and on her way home, according to arrest reports.
Deputies located a red Chevrolet Cavalier traveling on Gaskins Street shortly thereafter; a white male was driving and what appeared to be a female covering her face was seen in the passenger seat, the deputies alleged in arrest reports.
When deputies made an "investigative traffic stop on the vehicle," they determined the passenger was the missing youth. The driver was identified was Andrew Curtis Hostetler of Jacksonville. He was taken into custody at 10:12 a.m. Saturday for further investigation, according to arrest reports.
After being advised of his rights, Hostetler allegedly admitted to having sexual intercourse more than once in the early hours of March 21 at a Sulphur Springs motel. He also allegedly admitted it wasn't the first time he'd met with the juvenile. He allegedly admitted he'd had sexual intercourse with the teen more than once, and to paying for the hotel room each time. He claimed he didn't know she was 14, but did know her mother did not approve of her dating older men, so he had planned to drop her off down the street as he had done before, Jordan and Shaw alleged in arrest reports.
The 36-year-old Jacksonville was arrested around 10:12 a.m. Saturday on two counts of sexual assault of a child, according to arrest reports. He remained in Hopkins County jail Monday. Bond was set at $75,000 per charge, according to jail reports.
---
The Hopkins County Sheriff's Office is located at 298 Rosemont St., Sulphur Springs, TX 75482. Non-emergency calls can be made to (903) 438-4040.