Early voting in Hopkins County has slowed this week, but is still on track to set new records.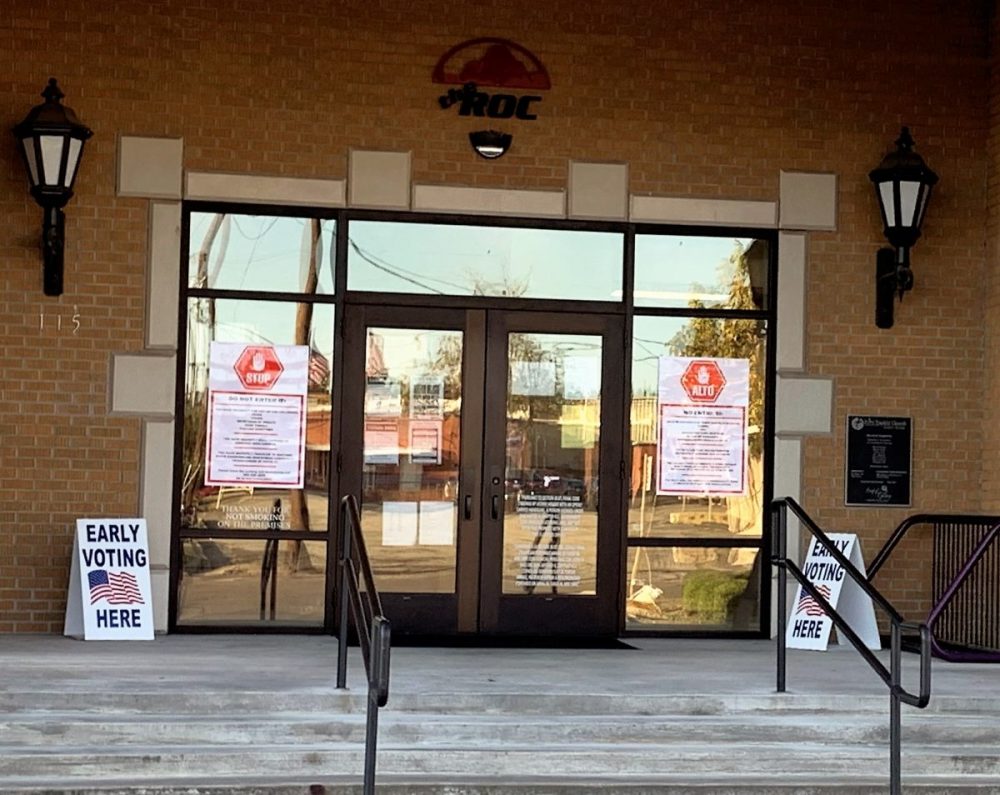 At the close of the voting center on Tuesday, 6,725 voters had cast Nov. 3 General Election ballots either by personal appearance or mail. There have been 5,844 in-person voters (24.4 percent) and 881 mail voters. That's a total of 28.07 percent of the 23,954 registered voters in Hopkins County voting during the first 6 days of the early voting period, according to early voting totals reported to Texas Secretary of State's Office through Oct. 20.
Last Tuesday, on the first day of early voting, 1,274 Hopkins County residents voted: 1,020 in person and 254 by mail. In-person voting continued to increase with 1,028 voting in person and 319 by mail. Day 3 of early voting, 1,026 voted in person and 103 by mail. The heaviest in-person voting day so far was Friday, Oct. 16: 1,134 voters cast ballots in person; only 1 mail ballot was received that day, however.
Although the voting center was closed Saturday and Sunday, election officials reported 76 ballots arrived by mail on Saturday.
Voting slowed this week, with 862 in person votes on Monday, Oct. 19 and 771 in-person votes on Tuesday, Oct. 20. Another 88 mail ballots were reported Monday and 40 no Tuesday.

That's 44 more voters casting early ballots so far this year than during the entire early voting period in 2018, when 6,681 of the 22,842 registered voters in Hopkins County cast ballots.
In fact, the 6-day 2020 total exceeds the totals for the entire early voting period for all except 3 prior elections in the last 32 years (the data available from Texas Secretary of State's Office), and all 3 were during presidential elections.
In 2016, 8,696 of the 22,495 registered voters in Hopkins County voted by early ballot, representing 38.66 percent of voters. In 2012, a total of 7,378 of Hopkins County's 21,234 registered voters (34.75 percent) cast ballots during the early voting period. During the 2008 early voting period, 7,199 Hopkins County voters (32.84 percent of the 21,920 registered voters) cast ballots.
Prior to that the most total early voters in Hopkins County was 5,074 in 2004, representing 42.07 of the 20,024 registered voters in the county.
How To Vote Early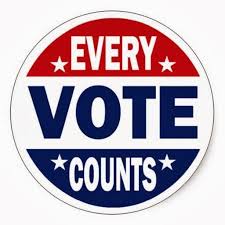 Early voting continues in Hopkins County from 8 a.m. to 5 p.m. weekdays through Friday, Oct. 30,  in the Game Room at The ROC, First Baptist Church's Recreational Outreach Building, located on 115 Putman St. in Sulphur Springs. Extended voting will be conducted from 8 a.m. to 5 p.m. Saturday, Oct. 24; from noon to 5 p.m. Sunday, Oct. 25; and from 7 a.m. to 7 p.m. Tuesday, Oct. 27 and Thursday, Oct. 29.
The last day an application for a ballot by mail will be accepted is Friday, Oct. 23; that means the application must be received by Oct. 23, not just postmarked. The last day to receive a ballot by mail will be Election Day, Tuesday, Nov. 3 at 7 p.m.
To qualify for an absentee ballot, the registered voter must be:
Absent from the county of residence on Election Day and during the early voting period
Sick or have a disability that prevents the voter from voting in person without assistance
65 or older
Confined to jail serving a misdemeanor sentence; or confined to jail without bail pending trial for a felony or appeal of a felony conviction
The early voting clerk's address is: Tracy Smith, Hopkins County Clerk, 128 Jefferson St., Suite C, Sulphur Springs, TX 75482. She may be contacted at phone weekdays at 903-438-4074, by fax at 903-438-4110 or email at [email protected].
There are 38 different ballots this go round, which the County Clerk has condensed to 12 sample ballots so voters will have an idea what to expect.
Click here for more a compilation of Elections on Hopkins County ballots. KSST has also compiled candidate profiles for 3 local elections: