Cumby ISD is gearing up for Homecoming Week. The 2020 homecoming festivities include recognition of the 2020 Cumby Homecoming Court, the crowning of a Homecoming Queen and King, daily spirit themes and other community activities planned during Cumby Homecoming Week, Oct. 19-23.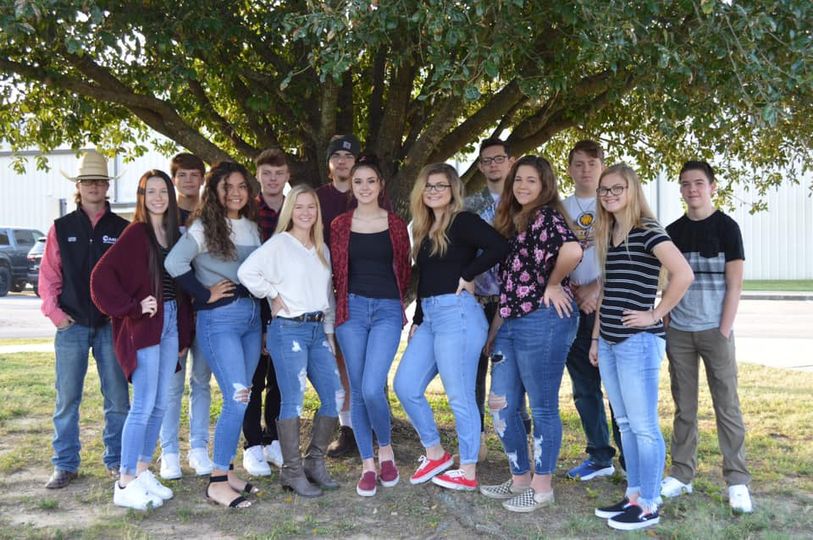 A different dress-up theme has been designated for each day of the Cumby Homecoming Week. Monday has been dubbed PJ Day. Tuesday is Twin Day. Wednesday will be Tourist/Hawaiian Day. Thursday is Throwback Thursday. Friday is Maroon Out, a day to don school colors. All Cumby students are encouraged to be creative and dress up for the daily theme to show their school spirit.
On Oct. 21, at Homecoming Parade will start at 6 p.m., with line-up at Matt's at 5:30 p.m. The cheerleaders are scheduled to perform at the park. On Oct. 23, kickoff for the home game versus Clarksville is set for 7:30 p.m. Homecoming festivities, including the crowning of the 2020 Cumby Homecoming King and Queen. School officials report the Cumby Homecoming Week activities do not include a community bonfire.
Two representative from each class at Cumby High School were selected to the 2020 Cumby Homecoming Court. They include junior representatives are Logan Miller and Dayli Sims; sophomore representatives Andrew Dignam and Britney Jacobs; and freshman representatives Lane McCraw and Lilly Campbell. The nominees for Cumby High School 2020 Homecoming King are Colten Lindsey, Keagan McCullum, Darren Brewer and Cameron Rodriguez. The nominees for Cumby HS 2020 Homecoming Queen are Lucero Osornio, Rylee Krotky, Brooke Petty and Rachael Dotson, Cumby ISD announced Thursday afternoon, Oct. 15.