Two men were jailed Friday, a Commerce man arrested on a firearm charge and a Rowlett man on a felony warrant, according to police and sheriff's reports.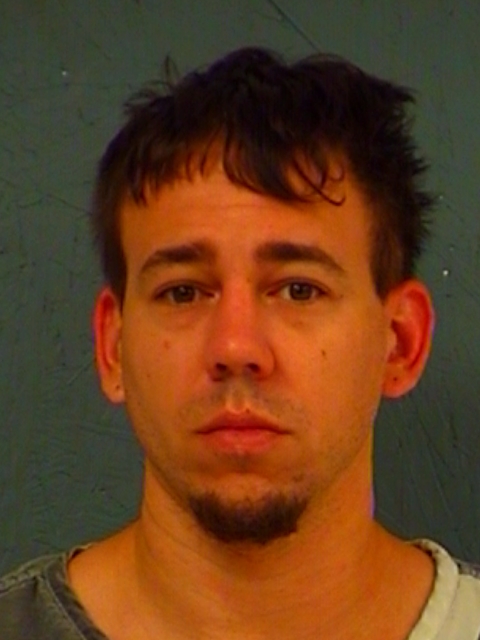 Hopkins County Sheriff's Office personnel were made aware Cody Wayne Pope was being held at a Dallas County jail on a Hopkins County warrant. Deputy Amanda Weatherford traveled to Dallas, took the 33-year-old Rowlett man into custody around noon Oct. 30, 2020 and transported him to Hopkins County jail. Pope was booked on the warrant for violation of probation, which he was on for possession of 5 pounds or more but less than 50 pounds of marijuana.
Friday marks the second time Pope has been jailed in Hopkins County for violation of probation on the Jan. 26, 2018 marijuana charge; he was previously arrested Sept. 17, 2019 and remained in custody until Nov. 4, 2019, according to jail records. Hopkins County Sheriff's Sgt. Tanner Steward stopped a GMC Sierra around 11:45 p.m. Oct. 30 on State Highway 11 west at the Hopkins -Hunt County line for a defective head light. While talking to a 31-year-old Commerce man inside the truck, Tra Marcel Tolbert-Allen allegedly admitted to consuming alcohol.
Deputy Justin Wilkerson arrived to assist. He reported seeing a firearm on the front passenger's seat. The passenger was asked to get out of the vehicle. A records check showed Tolbert-Allen to have a prior felony conviction on his record, which would prohibit him from having a firearm. Consequently, Tolbert-Allen was taken into custody and jailed for felon in possession of a firearm.
Tolbert-Allen, who is also known by Tra Marcel Tolbert, Michael R. Johnson, Tra Marcel Allen, Tra Tolbertallen and Marce Tolbert Allen, remained in Hopkins County jail Saturday, Oct. 31. Bond on the third-degree felony firearm charge was set at $10,000.
---
The Hopkins County Sheriff's Office is located at 298 Rosemont St., Sulphur Springs, TX 75482. Non-emergency calls can be made to (903) 438-4040.