Seven additional positive COVID-19 results were reported for Sulphur Springs ISD students and employees on Monday,
On Oct. 12, the district was notified 5 additional students and one additional staff member at high school had received lab-confirmed positive COVID-19 results. One staff member at Douglass Early Childhood Learning Center also received positive coronavirus results on Monday.
That's 13 high school students and 3 staff at high school who have tested positive over the last week, and 16 students and 5 staff members at high school this month.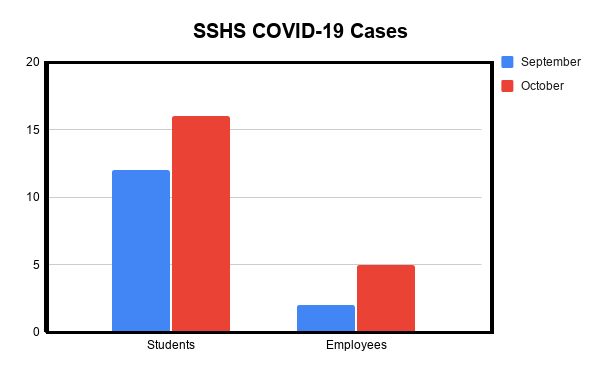 Also testing positive over the last week were 4 staff members at Barbara Bush Primary and 1 staff member at middle school. On Oct. 5, 2 middle school staff members also tested positive. That's a total of 16 students and 13 staff members at SSISD who have received positive COVID-19 results so far in October, according to SSISD reports.
In September, a dozen students and 2 staff members at high school, 3 students and 2 employees at middle school, 3 staff members at Sulphur Springs Elementary, 2 district employees, 1 Douglass ECLC student, 1 Travis Primary student and 2 Bowie Primary students tested positive for COVID-19, according to the school notifications.
Overall, that's at least 35 students and 23 staff member were on SSISD premises or buses within a the week of receiving the positive test result. That's not counting any students or staff who tested positive before classes began or who were not on campus prior to receiving a positive COVID-19 test result.