A 41-year-old Sulphur Springs woman was accused of having methamphetamine in her undergarments Thursday morning, according to arrest reports.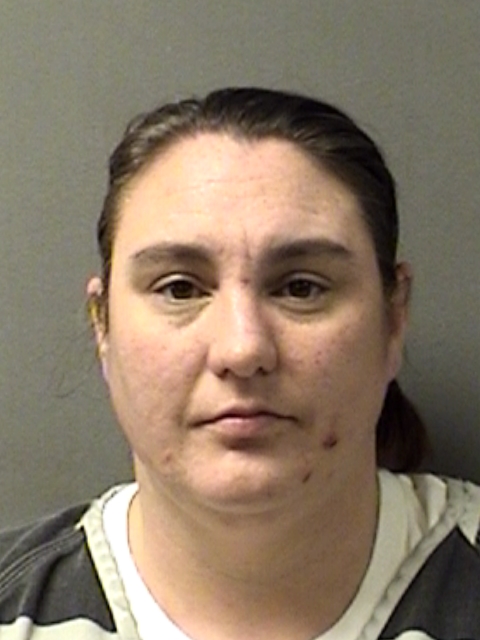 Sulphur Springs Police reported stopping a white Ford F150 pickup at 11:11 a.m. Sept. 17 for a seat belt violation.
Passenger Kayla Nicole Williams was allegedly found to have a methamphetamine pipe in her waistband and was taken into custody for possession of drug paraphernalia, SSPD Officer Tyler Frances and Special Crimes Unit Lt. Mark Estes alleged in arrest reports.
While being processed into the county jail, Williams was searched by jailers. The corrections officers alleged finding 3.81 grams of suspected methamphetamine in Williams' bra; the substance was handed over to Estes. Consequently, the 41-year-old Sulphur Springs woman was booked on a possession of 1 gram or more but less than 4 grams of a Penalty Group 1 controlled substance charge instead of a possession of drug paraphernalia charge, according to arrest reports.
Williams remained in Hopkins County jail Friday morning, Sept. 18; bond on the controlled substance charge was set at $10,000, according to jail reports.
Thursday was the second time in the last 2 months that Williams has been in custody at Hopkins county jail. She was also arrested July 26 for unlawful possession of a firearm by a felon and possession of drug paraphernalia, according to jail reports.
KSSTRadio.com publishes Sulphur Springs Police Department reports and news. The Police Department is located at 125 Davis St., Sulphur Springs, Texas. Non-emergency calls can be made to (903) 885-7602.
If you have an emergency dial 9-1-1.
The Sulphur Springs Police Department continues to serve its citizens with pride in its overall mission and will strive to provide the best possible police force in the 21st century.