Drug paraphernalia and a weapon were reportedly found during a traffic stop early Sunday morning near the Hopkins-Hunt County line, according to arrest reports.
Hopkins County Sheriff's Sgt. Tanner Steward reported stopping a Chevrolet Cavalier at 2:45 a.m. July 26, 2020 due to prior knowledge the driver did not have a valid driver's license.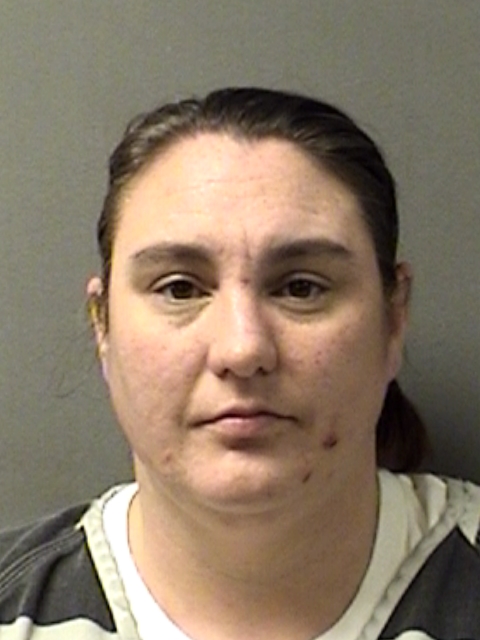 Upon contact, Steward reported asking the driver and passenger to exit the car. When speaking with the sheriff's officer, the 27-year-old driver indicated he was not sure if he had a hypodermic needle in his pants pocket or not. Steward placed the Sulphur Springs man into handcuffs and obtained permission to search the driver's pants pockets. The suspect refused the officer's request to search the car, according to arrest reports.
Steward called for a police canine. HCSO Deputy Dustin Fisher responded. Fisher's K-9 partner gave a positive alert during an open air sniff search around the car, Steward and Deputy Kevin Lester alleged in arrest reports.
A probable cause search allegedly yielded more than one hypodermic syringe in the car. A small scale with a crystal residue and a small cut piece of red straw with a crystal residue were found inside the female passenger's purse, deputies alleged in arrest reports
The woman also reportedly admitted to having a firearm in her waistband. Hunt County Sheriff's Office was contacted to request a female deputy to respond to assist in retrieval of the firearm. The firearm was safely removed. Then, both the driver and 40-year-old passenger were taken into custody on a Class C misdemeanor possession of drug paraphernalia charge. Passenger Kayla Nicole Williams of Sulphur Springs was also charged with unlawful possession of a firearm by a felon, according to jail reports.
Williams (who is also known as Kayla Nicole Cerasuolo, Nicki Cerasuolo, Kayla Sarah and Nikki Michelle Williams) remained in Hopkins County jail Monday, July 27. Her bond was set at $10,000 on the third-degree felony weapon charge, according to jail reports.
The 27-year-old Sulphur Springs man was released from Hopkins County jail. July 26 marked the second time this month and fourth time this year the man has been jailed locally. He also was arrested Jan. 18 on a possession of less than 1 gram of a Penalty Group 1 controlled substance charge, Feb. 26 on a public intoxication charge and surety off bond on the controlled substance charge and July 11 on a possession of drug paraphernalia, according to jail reports.
---
The Hopkins County Sheriff's Office is located at 298 Rosemont St., Sulphur Springs, TX 75482.
Non-emergency calls can be made to (903) 438-4040.