A juvenile lead deputies on a high speed vehicle pursuit through two counties before being taken into custody by deputies Tuesday night, according to sheriff's reports.
Hopkins County Sheriff's Office dispatchers at 9:49 p.m. Sept. 8, received a call in which the youth was reported to have runaway from his home in Northeastern Hopkins County and to have stolen his mother's vehicle. Deputies responded at the residence, according to dispatch and sheriff's reports.
The mother requested assistance in locating the youth, but declined to file charges against him for taking her vehicle. As sheriff's staff left the mother's address, the mother's missing vehicle was seen driving past it. The driver allegedly fled upon seeing the sheriff's officers.
The deputy, unable to stop the vehicle, reportedly pursued it down highways, farm and county roads and even onto the interstate in northeastern Hopkins County into Franklin County, before heading back into Hopkins County. The pursuit allegedly reached speeds close to 130 miles per hour.
The juvenile returned to the area of his home, where deputies reported it appeared he was attempting to pull onto the property and drive around the house. Deputies boxed the vehicle in, aided by a tree, which the juvenile narrowly avoided striking with the vehicle. The youth was taken into custody and transported to a juvenile facility in Gregg County, according to sheriff's reports.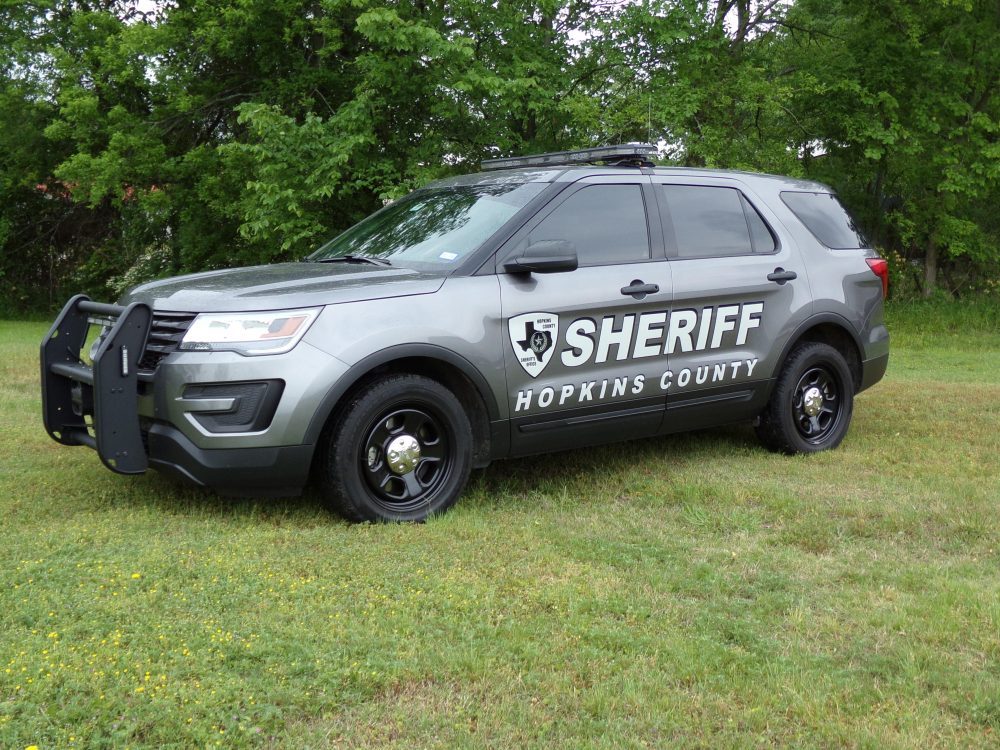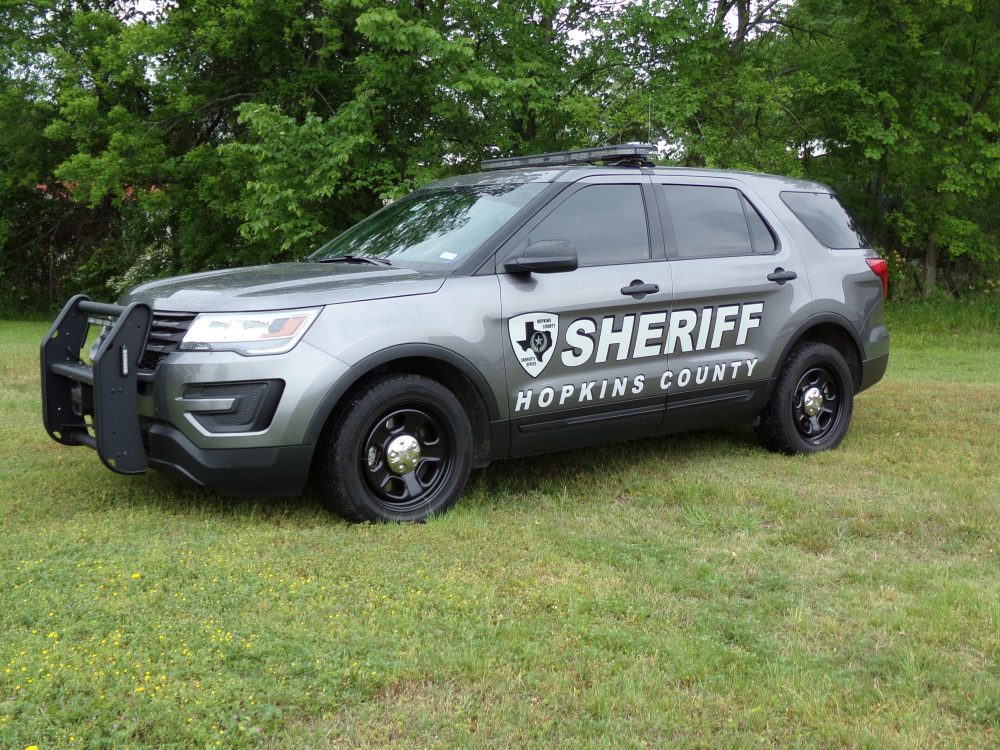 If you have an emergency, dial 9-1-1
The Hopkins County Sheriff's Office is located at 298 Rosemont Sulphur Springs, TX 75482. You can reach them for non-emergency matters at (903) 438-4040.