Free COVID-19 testing resumes in Sulphur Springs today. However, the testing site has changed. Testing is now being conducted at Hopkins County Annex building, located at 128A Jefferson St., in Sulphur Springs.
There were still 192 test slots available at 3:51 p.m. Friday, Sept. 25, with testing available as early as 3:56 p.m.
There are no requirements for testing, but registration is conducted online at GoGetTested.com. Those testing are also asked not to eat or drink for 15 minutes prior to swabbing in order to get a good sample for testing.
Free COVID-19 testing in Sulphur Springs will be offered every day except Sunday from 9 a.m. to 7 p.m. until further notice. Simply complete the test request, then receive a message with instructions. Testing is drive-through. Registrants need only show the QR code that is sent to them. Testing typically takes only 5-10 minutes and testers remain in their vehicles.
Results from the free COVID-19 testing typically are returned in 48-96 hours.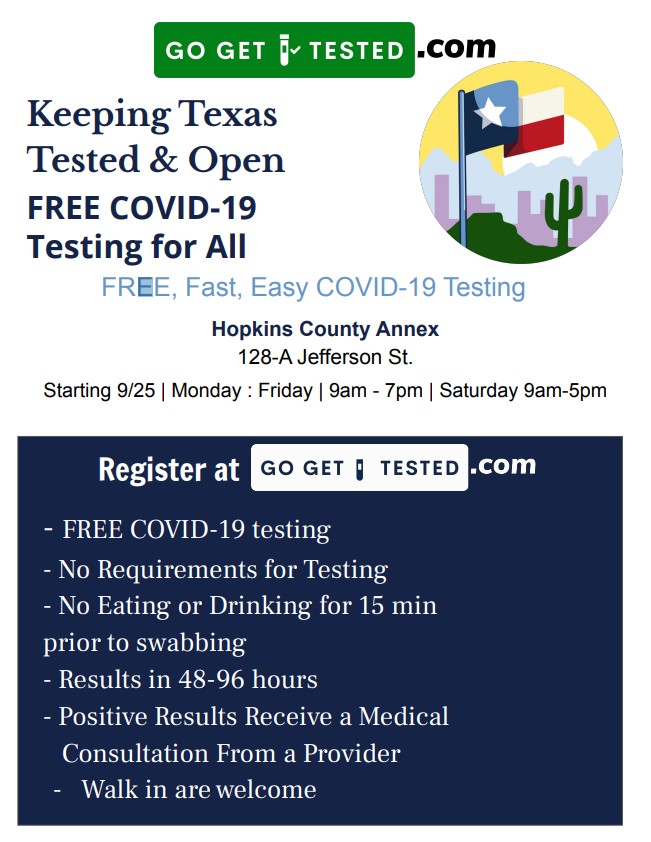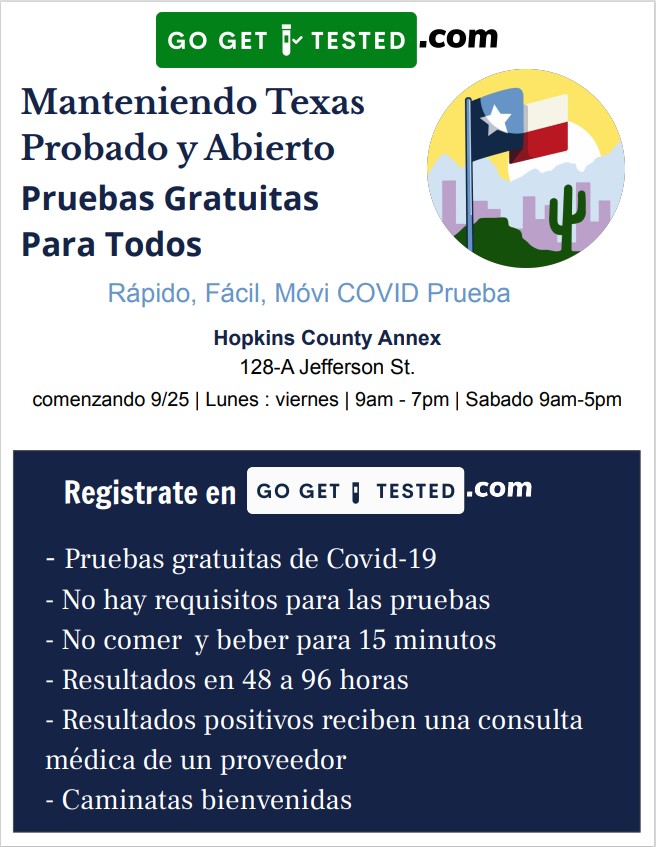 ---