Bounty of Blessings
By Ross LaBenske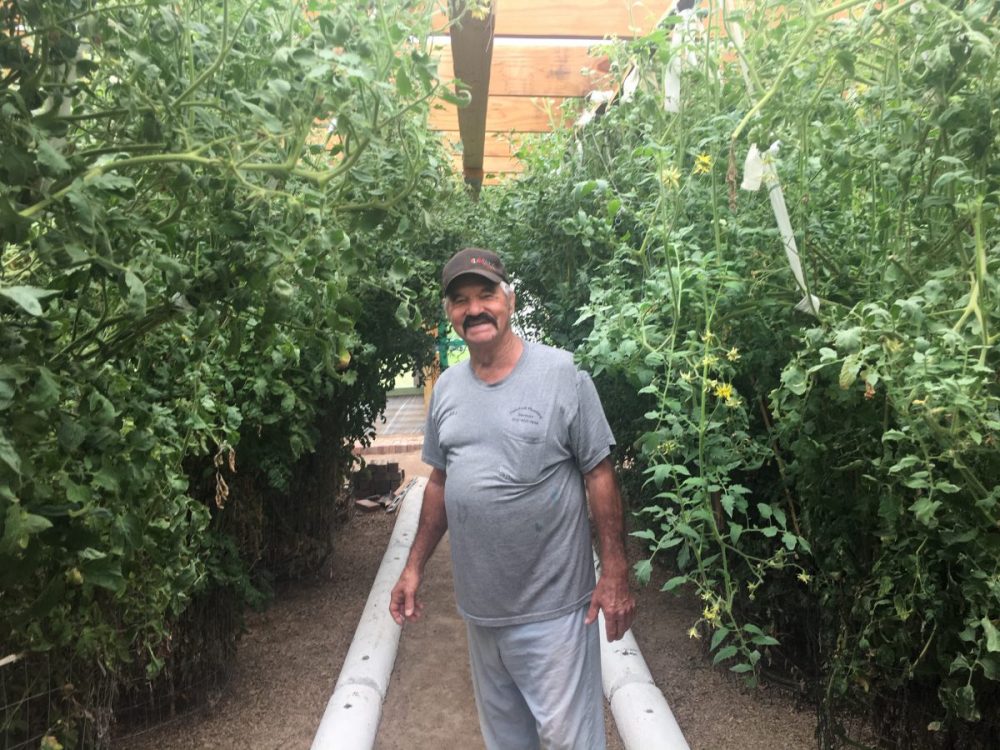 ---
When it comes to growing season, results may vary. Not only that, but as the growing season draws to a close, some may see a decrease in the output of crops.
This cannot be said for a resident of Miller Grove, Texas, whose greenhouse crops continuously produce tomatoes.
Jerry Dodd from Miller Grove and his incredible greenhouse tomato crops are pictured above.
Photo courtesy of Mario Villarino
---
---