A welfare check in Como resulted in a warrant arrest, according to sheriff's reports.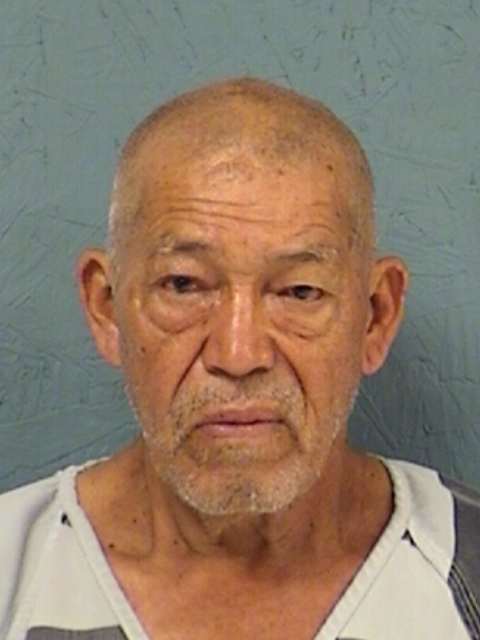 Hopkins County Sheriff's Office Communications Operators dispatched Sgt. Scott Davis and Deputy Aaron Chaney at 5:52 p.m. Aug. 25 to a Gaskins Street residence, where a man reportedly threatened to harm himself.
Upon arrival, deputies reported contacting the man reported to have possibly making suicidal statements. Deputies encountered a man they believed based on observation to be "highly intoxicated by alcoholic beverage," according to arrest reports. The resident denied making any cry for help and said he "did not have any suicidal ideations," Sgt. Davis alleged in arrest reports.
A records check, however, showed the 71-year-old man to have an active warrant for his arrest. Thus, Davis took Marcos Olguin Resendiz into custody at 6:12 p.m. on the violation of parole warrant. He remained in Hopkins County jail Wednesday morning, Aug. 26, 2020, on the charge, according to jail reports.
According to arrest reports Resendiz was on parole for two felony driving while intoxicated charges. He was arrested in 1994 on a second DWI charge, then on July 23, 2011 and Dec. 15, 2011 was arrested on third and fourth DWI charges. He spent a 3-day commitment in jail May 19-21, 2017 as part of the punishment for the third or more DWI charge, according to jail reports.
Resendiz returned to jail from June 10 to July 7, 2018 for violating probation on both third or more DWI charges. He spent the night in jail July 7, 2018 on a public intoxication charge. He was assessed two 4-year commitments in Texas Department of Criminal Justice for violating probation on the two felony DWI charges and jailed July 10, 2018, according to jail records.
---
The Hopkins County Sheriff's Office is located at 298 Rosemont St., Sulphur Springs, TX 75482.
Non-emergency calls can be made to (903) 438-4040.