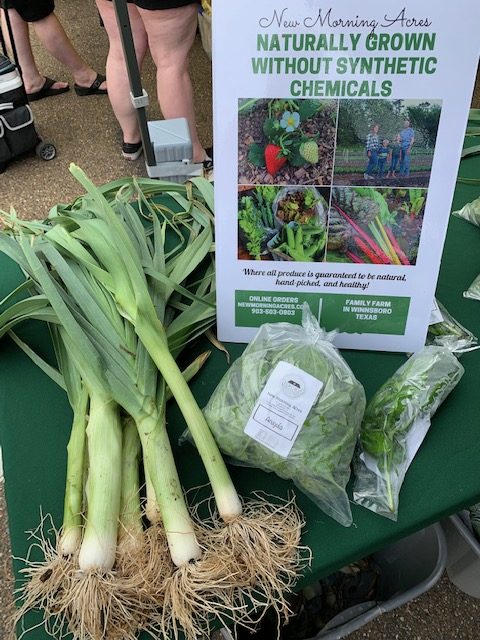 In a big way, the City of Winnsboro is getting behind the farm-to-table aspect of a healthy lifestyle. Why not see for yourself, then vote for the Winnsboro Farmers Market! Voting is easy, just go to www.markets.farmland.org and search for Winnsboro Farmers Market.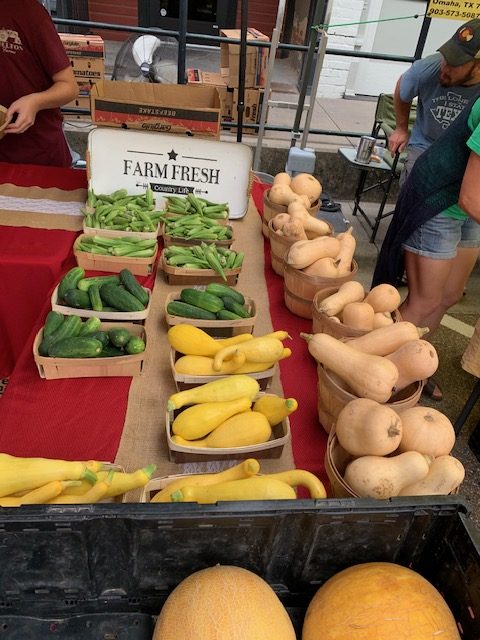 Haven't been to the Winnsboro Farmers Market yet? Well, you've still got time! Between 8am and 12 noon each Saturday, the City devotes two blocks of downtown street so that growers can present their produce directly to shoppers. There's a fun and healthy vibe to this market, which usually has twenty or more vendors weekly. Right now, stroll through and find season-ready produce like freshly picked peas, peppers from mild to hot, okra, tomatoes large and small, lettuces and greens, cantaloupe and other melons, as well as peaches and more favorite summer produce.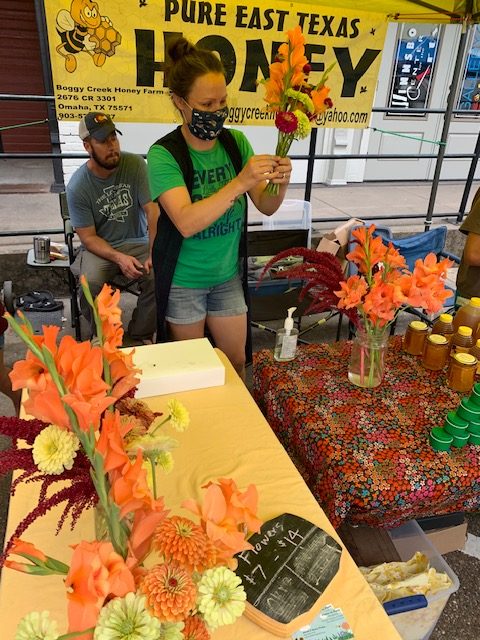 Vendor stalls offer wide variety: chicken and duck eggs, pasture fed poultry, fresh flowers, plants, honey, homemade breads, gluten-free snacks, jams, pickles and relishes, fresh herbs and lavender, and scented soaps and lotions. Often, woodcarvers work while offering all-natural artwork, and weekly, a knife sharpener sets up his booth where you can bring your cutlery and tools to be sharpened. Masks are frequently worn by shoppers, but not required in the open-air setting. Many bring their dogs on leashes and enjoy the outing in a casual atmosphere. At times, there is live music on market morning.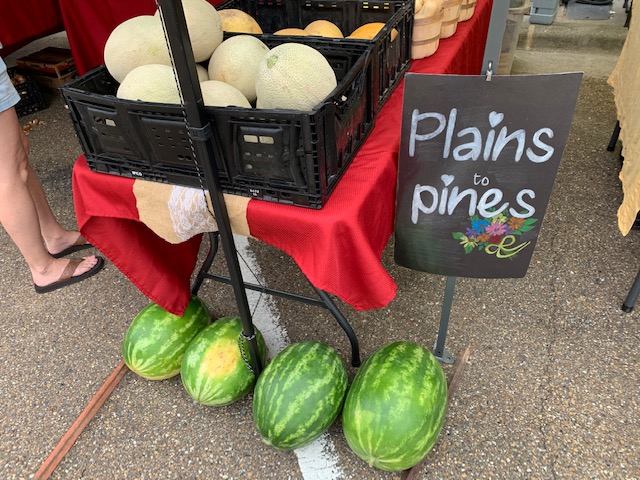 Winnsboro Parks and Recreation Director Stacy Finley says, "Now more than ever, what you put on your fork matters. Access to fresh, healthy, local food has become more important than ever. Farmers markets, including Winnsboro Farmers Market, have and will continue to provide this essential service to communities across the nation.
"To recognize the vital role of farmers markets, the national nonprofit American Farmland Trust is holding its Farmers Market Celebration again this year. This year marks AFT's 12th consecutive year showcasing the essential markets across the nation making a difference for farmers, ranchers, and communities. Endorsing Winnsboro Farmers Market this summer can help earn it national recognition and cash prizes.
"The most powerful tool we have to support our local farmers and food economies is our fork. Farmers and food businesses rely on farmers markets to connect directly with you as consumers. Now is your opportunity to show your support for of these essential markets.  WFM is now 12th in the nation in this contest, so shoppers already know that it's a gold standard for farmers markets in the area. If you haven't been to the market before, here are a few reasons why this market deserves nationwide recognition:  Everything sold at WFM is grown/produced/baked/canned by LOCAL hands, assuring customers they are getting the freshest products available & that their hard-earned dollars are staying in their own community & supporting the efforts of LOCAL farms. Here's the link to vote; www.markets.farmland.org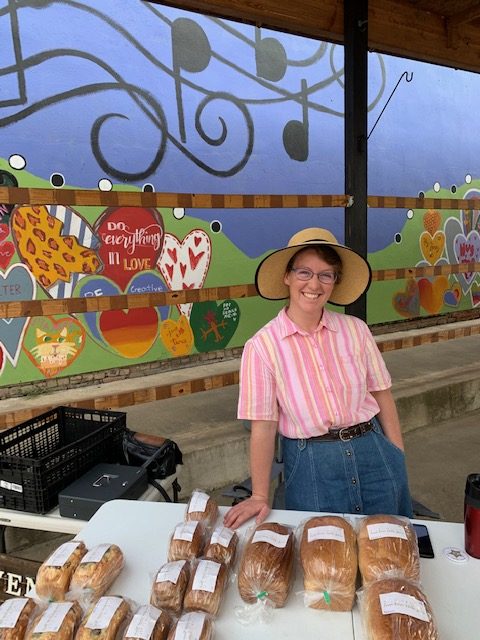 So, come and enjoy the wholesome feel of a living 'farmers market' where you buy directly from the grower or producer. On the second Saturday of each month, we also welcome Crafts vendors which expands the unique selections you'll find. It's fun, it's upbeat and has almost a bazaar feel to it. Some vendors set up colorful canopies while others just sell off the tailgate of their truck. Come to 'The Bowery' in downtown Winnsboro across from the Depot, and get there early when the selections are best! You'll love it, and you'll be back!
.