SSISD Makes Announcements Regarding Bus Hub; Education Rights, Responsibilities During COVID-19; YMCA After School Program
Sulphur Springs Independent School District administrators this week have made announcements regarding a free meals for students new bus hub policy, educational rights and responsibility during COVID-19 and the YMCA After School program.
Bus Hub Policy
In an effort to provide the safest environment for bus riders, SSISD administrators ask that parents allow SSISD to deliver their bus riders to their home/regular drop-off location as opposed to picking them up at the bus hub, if it is at all possible.
If it is necessary to pick up students at the bus hub, for students' safety, parents not be allowed onto the hub lot. Those picking up students will be required to remain at the sidewalk area or beyond to receive students once they have been released from their buses.
Students will not be released from buses early. All students will be released when the buses are ready to transition students to their proper bus for home delivery.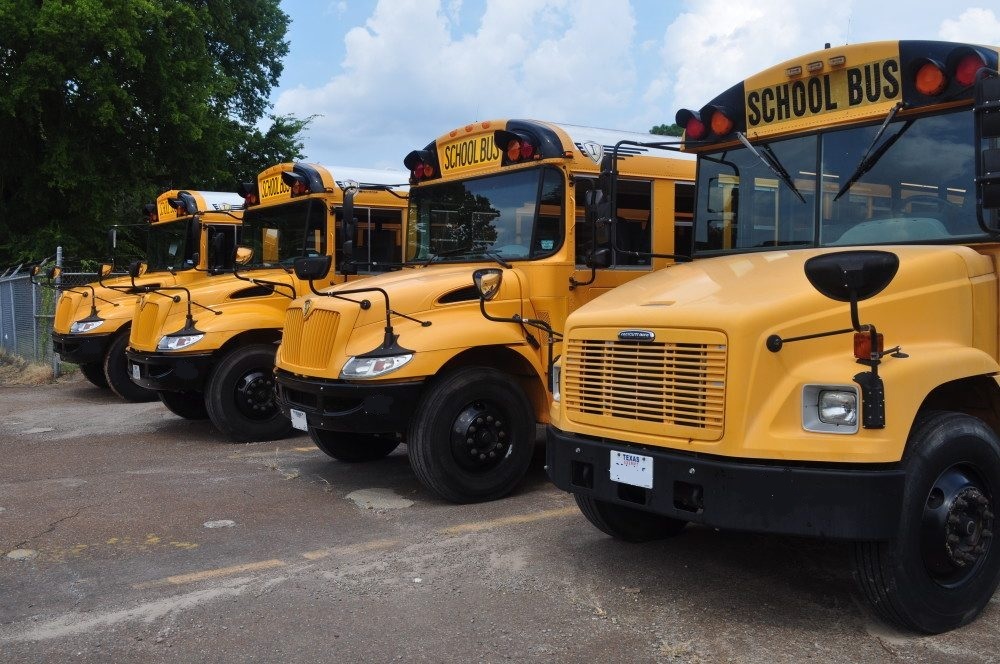 Free Meals For Kids
SSISD Child Nutrition Department will be offering meals through the Sulphur Springs Elementary campus.  The grab-and-go meals may be picked up anytime between 7:30 a.m. and end at 11 a.m. Monday-Friday, Aug. 17-28.
Parents and/or guardians will be required to provide a list of their children's names and schools each day in order to pick up meals. Any student age 18 or under is eligible for meals. 
"We hope this helps the families in our community with meals until school starts in September," SSISD administrators stated in the announcement.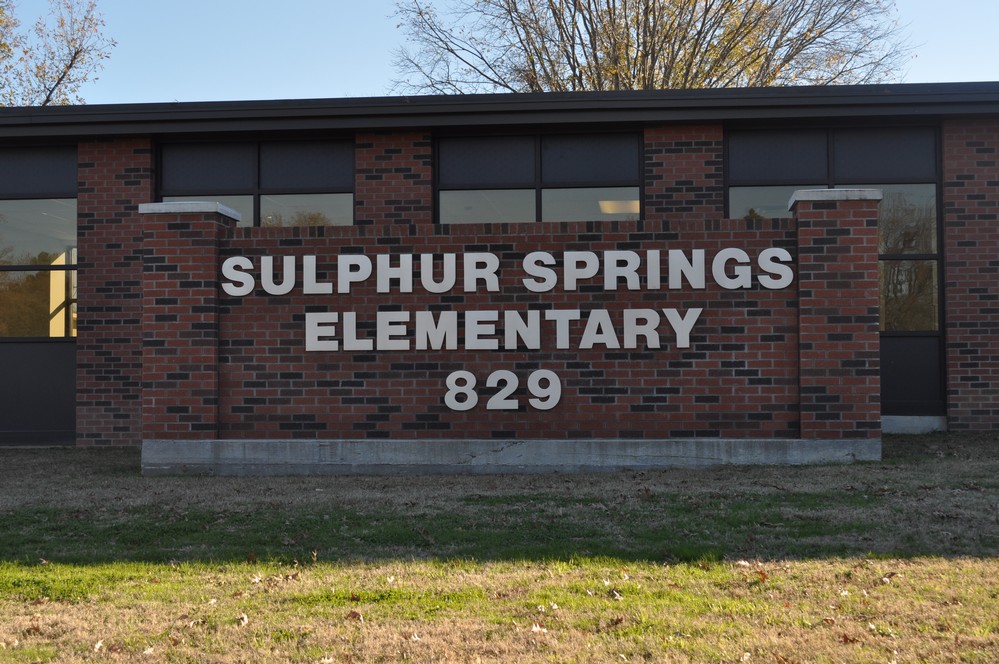 YMCA After School Program
The YMCA After School program for SSISD students will be held at the Barbara Bush Primary campus this year. Parents may register their students online at YMCADallas.org/SchoolAgeServices between August 14-17 to have a $60 supply fee waived.
The program will be offered from the time school dismisses until 6:30 p.m. Monday-Friday, during the regular school term. This will include small group settings with enrichment activities designed to "support spirit, mind and body."
Space in the YMCA programs is limited, so those planning to attend are encouraged to register as soon as possible to reserve a spot for their students. Financial assistance is available in some instances.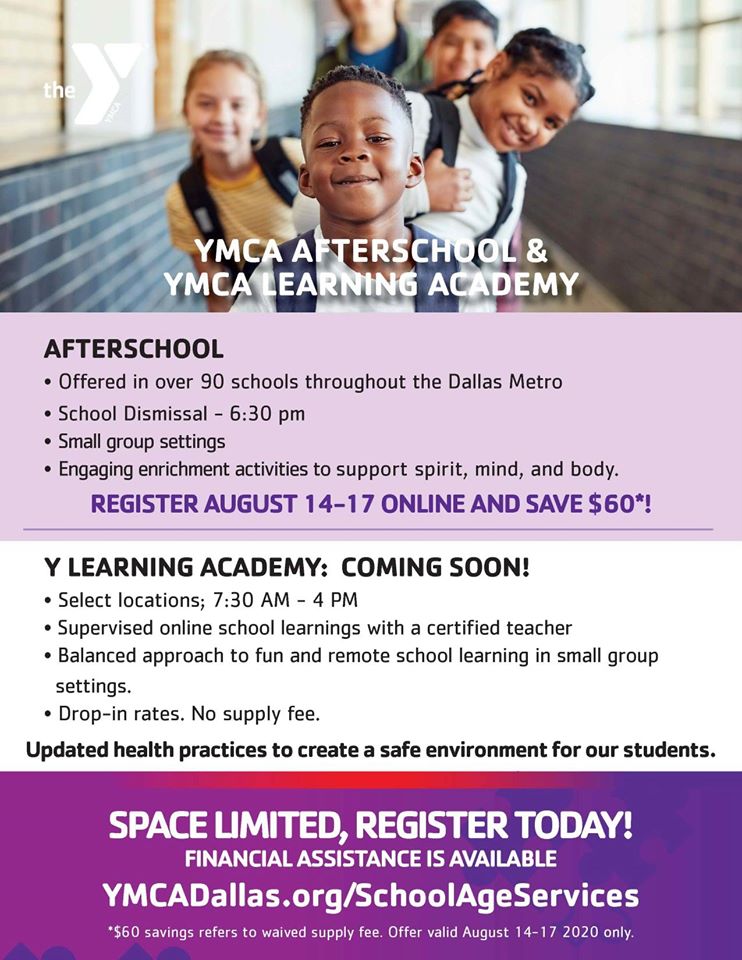 Rights, Responsibilities During COVID-19
Local school districts received information from Texas Education Agency regarding families' education rights and responsibilities during COVID-19, which they are required to share with students' families.
In order to help reduce the risk of COVID-19 families, staff and students will be be asked to do the following:
 Keep individuals who have the virus, were recently exposed to the virus have any symptoms of COVID-19 off school campuses.
Be prepared in the event a campus or district has to close temporarily at some point during the school year for students have to switch temporarily to remote instruction. In that event all children will be required to participate in school remotely temporarily.
Students, staff, and visitors, including students' families should be prepared to observe some new practices to reduce COVID-19 spread, including wearing masks and social distancing when applicable and possible during on-campus learning. Families of SSISD students also have the option to participate in a Virtual Academy
Regardless the learning option selected, in-person on campus or online, the student will be required to attend 90 percent of each daily class in order to obtain credit.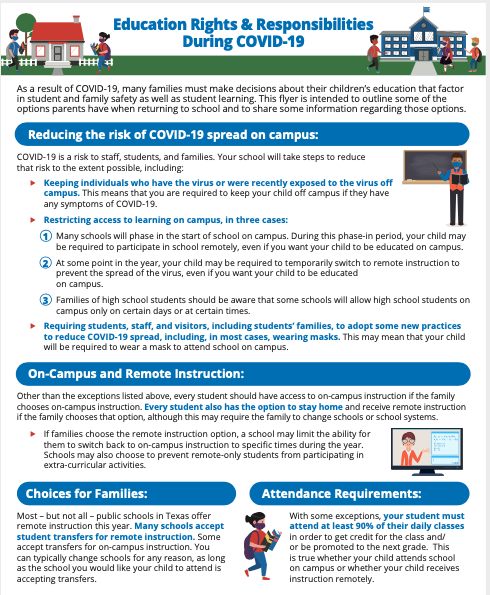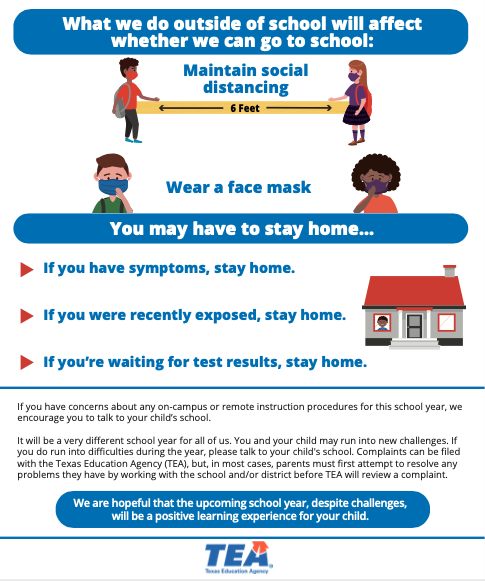 ---