Sulphur Springs, TX – July 9, 2020 – A 27-year-old Sulphur Springs man was jailed on a violation of probation warrant July 8, according to arrest reports.
Sulphur Springs Police Officer Sean Hoffman reported seeing Ramiro Eliseo Hernandez walking on Main Street shortly before 8 a.m. July 8, 2020. Aware of an outstanding warrant for the man's arrest, Hoffman contacted the man.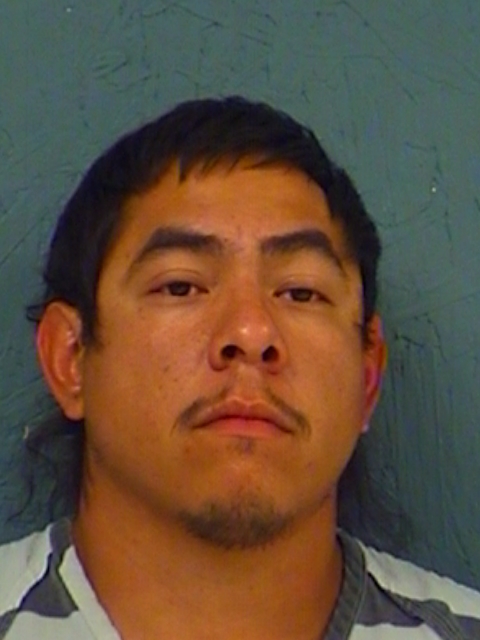 A records check of the man's identifying information confirmed the warrant, resulting in his arrest on the warrant for violation of probation. His probation stemmed from a obstruction or retaliation charge.
Hernandez was jailed July 18, 2019, on an obstruction/retaliation charge, after he allegedly threatened a courthouse bailiff, according to jail reports and the 2019 arrest report.
Court dockets show he was scheduled July 18, 2019 to appear in the County Court-At-Law at 9 a.m. for a pre-trial hearing on a Sept. 18, 2018, driving while intoxicated charge and a Feb. 28, 2019 charge on a bail jumping/failure to appear on a DWI charge. Hernandez reportedly became angry around 10 a.m. July 18 because his court date had been rescheduled for another day. Hernandez allegedly exited the courtroom on the first floor of Hopkins County Courthouse and destroyed county property in the hallway, officers alleged in the 2019 arrest report.
When the bailiff confronted Hernandez about what he had destroyed, Hernandez allegedly threatened the bailiff stating he would "meet him when he got off of work and whip his butt," according to the July 2019 arrest reports. He was arrested and released from the county jail later July 18, 2019 on a $20,000 bond on the obstruction charge and $5,000 on the other charge, according to jail reports. He was indicted on the obstruction/retaliation charge in October, according to court reports.
KSSTRadio.com publishes Sulphur Springs Police Department reports and news. The Police Department is located at 125 Davis St., Sulphur Springs, Texas. Non-emergency calls can be made to (903) 885-7602.
If you have an emergency dial 9-1-1.
The Sulphur Springs Police Department continues to serve its citizens with pride in its overall mission and will strive to provide the best possible police force in the 21st century.
---
The Hopkins County Sheriff's Office is located at 298 Rosemont St., Sulphur Springs, TX 75482.
Non-emergency calls can be made to (903) 438-4040.