Sulphur Springs ISD Superintendent Michael Lamb on June 29 posted a letter with the district's plans for the 2020-21 school year, a work in progress due to the changes related to COVID-19. Today, parents received a request to help shape that plan by completing a SSISD back to school instructional survey, to better aid administrators and staff in preparing for the 2020-21 school year.
"This survey is designed to learn more about your preferences and opinions about returning to school in the fall.  Your input will equip SSISD to develop the best plan possible to meet all of our students' needs," the notice stated.
A link is provided to direct parents to Skyward, (or login into the family account), where their Family Access login information can be entered to access the survey.  Families are asked to complete the survey by July 17, provide their views and opinions to help SSISD "best serve our students."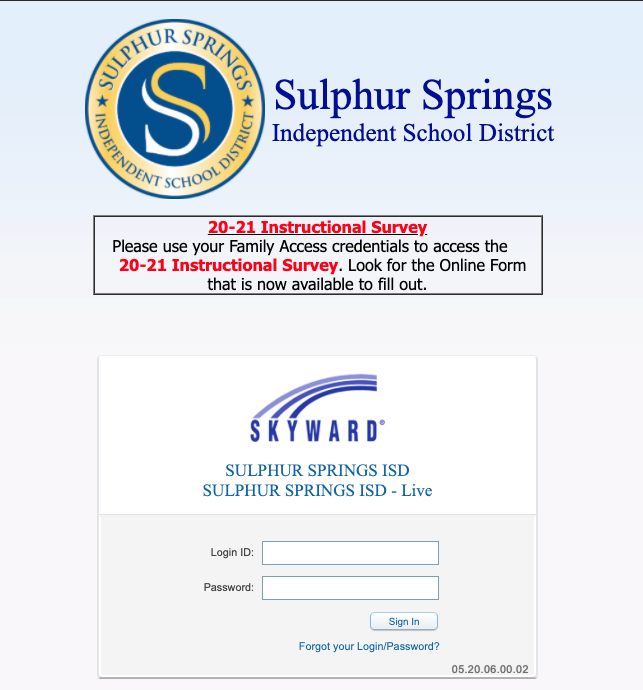 SSISD on the back to school page with Lamb's latest update is a link through which questions may also be submitted to district officials.
The Back to School page on the district website also offers a downloadable Q&A sheet with answers to some of parents' most frequently asked questions, available in English and Spanish.
In addition to offering in-person and a Virtual Academy when the fall semester begins on Aug. 18, the district will offer bus transportation but that may be limited depending on the restrictions put in place by state and federal guidelines at that time.
If parents select the Virtual Academy for their students to work at home instead on campuses, they can opt to return to campus. "Participation in the Virtual Academy is a fluid option, though changes may be limited to the
nine-week grading period if possible."
Students who are participating in the SSISD Virtual Academy may also participate in extracurricular activities, if they satisfy UIL requirements and are offered, are enrolled in the applicable course, and able to attend on-campus practices and competitions.
---