Rowena Johnson was the fourth child born to the late Sutton & Etta Williams Spigner. She grew up in the St. Mark Community where she was an avid softball player. It was the early years that Rowena accepted Christ as her personal Lord and Savior. Growing up on a dairy farm, she developed a great work ethic that would become a trademark of her life. After graduating Como – Pickton High School, she went on to attend East Texas State University graduating with a degree in Elementary Education.
Ms. Johnson was united in marriage to her beloved husband Mr. Mark Wayne Johnson on April 25, 1975. Of this union was born a daughter, Tamra, and a son Marques. Rowena was a dedicated wife, mother, and grandmother. She treasured her family and embraced every moment with them. She especially loved her role as "Granny" to her darling granddaughters, TaRayla and TaMiyah.
Ms. Johnson diligently served SSISD students for 50 years, from 1970 to 2020, starting as a third grade Houston Elementary teacher in 1970. She served as a third-sixth grade teacher at Bowie Elementary from 1971 to 1991. She served as a reading specialist from 1991 to 1993 at Travis Elementary. Ms. Johnson became campus principal at Lamar Elementary in 1993. She was the first SSISD female African American Elementary Principal and continued to serve as campus principal until her retirement in 2020.
Under Ms. Johnson's leadership, Lamar received the top rating of exemplary from the Texas Education Agency for 14 consecutive years. Her school received recognition from "Just for The Kids" and many Distinguished School Honors as well. She herself received several honors such as Teacher of the Year, Region 8 Nominee for the National Distinguished Principal of the Year, and Educator of the Year, and Administrator of the Year.
She worked in the frame of mind and spirit of being a "servant leader." In Hopkins County she not only served in the school district but served in her community and church, such as CASA for Children, Child Welfare Board, Youth Director of MCBC (Morning Chapel), Asst. Church Clerk, directing food drives, and delivering food to hungry children as well as Christmas gifts.
Ms. Johnson remained diligent to her Purpose, and continually insisted, To God Be All the Glory!
She leaves to cherish her unforgettable memories: her loving children, Tamra Kelley of Shreveport, LA; Marques Johnson of Denver, CO; three sisters, Margie Adaway, Marcie Porter (Wille) of Sulphur Springs,TX, Dorothy Parker of Fort Worth, TX and one special nephew, John Bethel of Dallas,TX. Her precious grandchildren TaRayla Kelley and TaMiyah Rose of Sulphur Springs; and a host of nieces, nephews, cousins and other relatives and friends.
She was preceded in death by her parents, a brother, Winston Spigner, and her beloved husband, Mark Wayne Johnson.
A Celebration of Rowena Johnson's life, age 71 of Sulphur Springs, TX is scheduled for 1 pm Wed. July 8, 2020 at Morning Chapel Missionary Baptist Church, 208 Fuller St, Sulphur Springs, TX 75482. Masks will be mandatory for attendance. Visitation will be from 8am to 5pm on Monday & Tuesday, July 6th and 7th at West Oaks Funeral Home. Final internment; Caney Cemetery Pickton, TX. Ms. Johnson passed July1st, 2020. Arrangements are under the direction of West Oaks Funeral Home. www.westoaksfuneralhome.com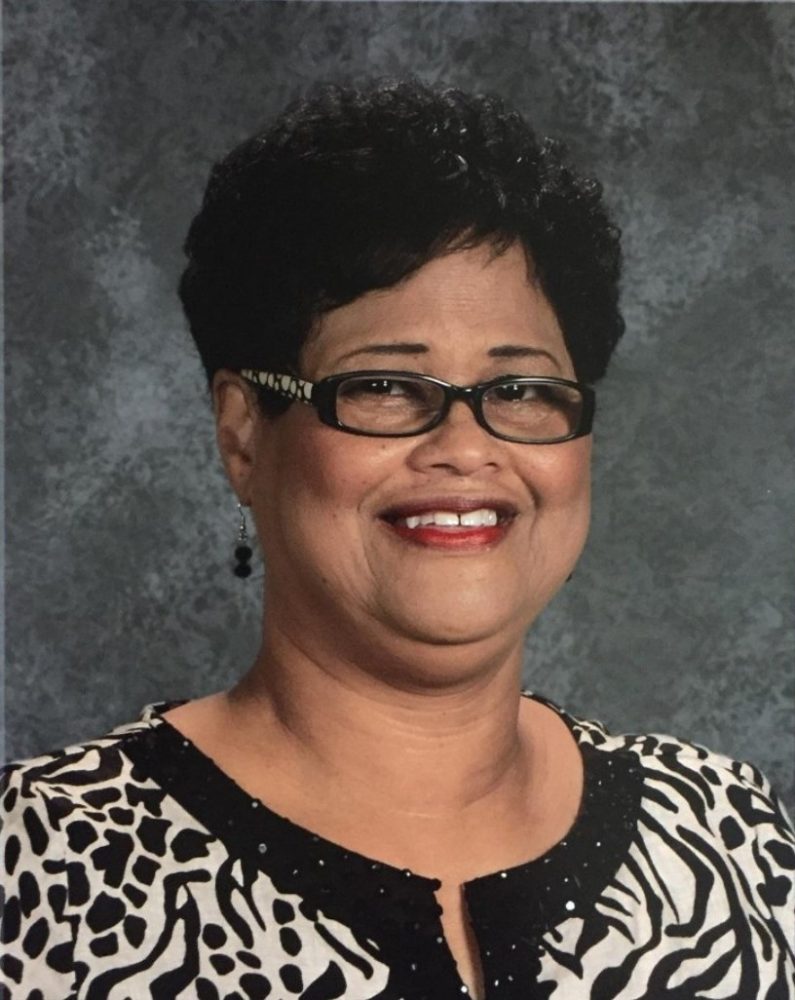 ---