Michael Allen Coker was sentenced this week in the 8th Judicial District Court to 10 years in prison for unauthorized use of a vehicle.
The 52-year-old Sulphur Springs man was arrested May 28 in a stolen car with another man's debit/credit card. He was stopped by Texas Department of Public Safety Trooper William Gillentine for speeding.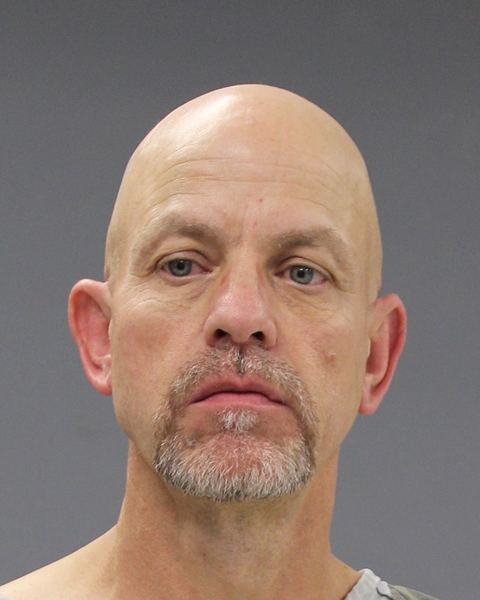 When Gillentine asked Coker why the vehicle would be reported stolen, Coker claimed a woman gave it to him to drive the day before, the trooper alleged in arrest reports. When pressed for more details and asked numerous questions, Coker was alleged to provide a vague story, Gillentine alleged.
A Paris Police Department detective contacted Gillentine by phone. The car has reportedly been left running and unattended while the driver went inside a store; when the driver walked back outside, the vehicle was missing, the Paris officer reportedly told Gillentine.
An inventory of the vehicle prior to impound revealed an open can of Angry Orchard hard cider in the console; a credit card with another man's name on it, a receipt, new set of drill bits and packaging were also found in the front compartment of the car, Gillentine alleged in 2019 arrest reports.
The Paris police detective met Gillentine at Hopkins County jail and showed him pictures taken from a video of the area where the vehicle was reported stolen. Coker was reportedly wearing the same clothing as the suspect who was pictured approaching the car in the store parking lot.
Additional evidence recovered and reports received resulted in Coker being charged on more than a dozen debit card abuse warrants related to the May 28 stolen car case. He was released from jail on those charges on Dec. 4, 2019, but returned to custody Dec. 19, 2019 Jan. 15, 2020 in Hopkins County jail for violation of probation on the charge, according to jail reports. He has remained in custody since May 22 for violation of probation on the unauthorized use of vehicle charge, according to jail and arrest reports.
He also was noted to have a warrant related to a Smith County UUMV charge. Jail records show Coker has an extensive criminal history dating back to 1984, including being jailed in 1985, 1989, at least twice in 1990, 1991 and 2010 on UUMV charge.
Coker was scheduled to appear before 8th Judicial District Judge Eddie Northcutt June 30 for a trial before the court. After presentation of evidence and arguments in the case, Northcutt sentenced Coker to the maximum of 10 years in prison.