A 62-year-old Sulphur Springs Man was arrested for felony DWI after nearly striking a parked vehicle on Tate Street July 4, 2020 according to police reports.
Sulphur Springs Police Officer Victor Reyna was dispatched Saturday night to the area of Texas Street, where a suspected drunk driver was reported. Reyna reported seeing a white Chevrolet pickup make a slow, wide turn from Texas Street onto Tate Street. Reyna then saw the Silverado almost strike a parked vehicle. Reyna stopped the vehicle to conduct a welfare check, the officer alleged in arrest report.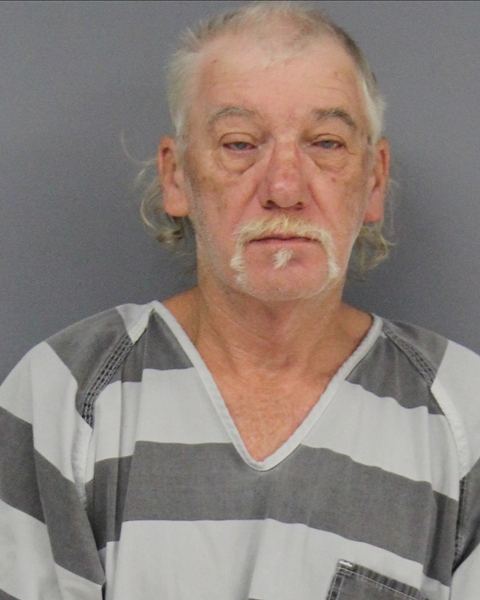 Alcohol could be smelled on the driver's breath and he had slow, confused speech. The driver, identified in arrest reports as Oral Weaver Anders, admitted he had left a local bar and had been consuming alcohol.
Anders was unable to complete the horizontal gaze nystagmus tests and refused to complete any remaining sobriety tests, resulting in the 62-year-old Sulphur Springs man being taken into custody and jailed around 10:15 p.m. July 4, 2020.
Anders refused to provide a breath sample for testing of alcohol content, so a search warrant was sought and obtained requiring a blood sample. The warrant was executed at 12:29 a.m. July 5 at a CHRISTUS Mother Frances laboratory. He was then transported to the sheriff's office to be booked for driving while intoxicated, third or more offense, according to arrest reports.
He was released from Hopkins County jail later July 5 on a $10,000 bond on the felony DWI charge. Jail records show one of the prior DWI arrests occurred on Sept. 1, 1984; he was released from the county jail later that day on a $1,250 bond, according to jail reports.
KSSTRadio.com publishes Sulphur Springs Police Department reports and news. The Police Department is located at 125 Davis St., Sulphur Springs, Texas. Non-emergency calls can be made to (903) 885-7602.
If you have an emergency dial 9-1-1.
The Sulphur Springs Police Department continues to serve its citizens with pride in its overall mission and will strive to provide the best possible police force in the 21st century.
---
The Hopkins County Sheriff's Office is located at 298 Rosemont St., Sulphur Springs, TX 75482. Non-emergency calls can be made to (903) 438-4040.