Thanks to the generosity of the community seniors won't go without means to help cool down during the hot months of summer. Two fan drives and a water drive to benefit senior citizens were "very successful" with a total of 231 fans and 40 cases of water donated.
This year, Jennifer Scroggins with Angels Care Home Health, Sherry Cotten with the Potato House, Shawna Driggers with Hearts and Hands Home Care  and Nicole Warlow with True Hearts and Hands Hospice also partnered to hold a Beat the Heat fan and bottled water drive.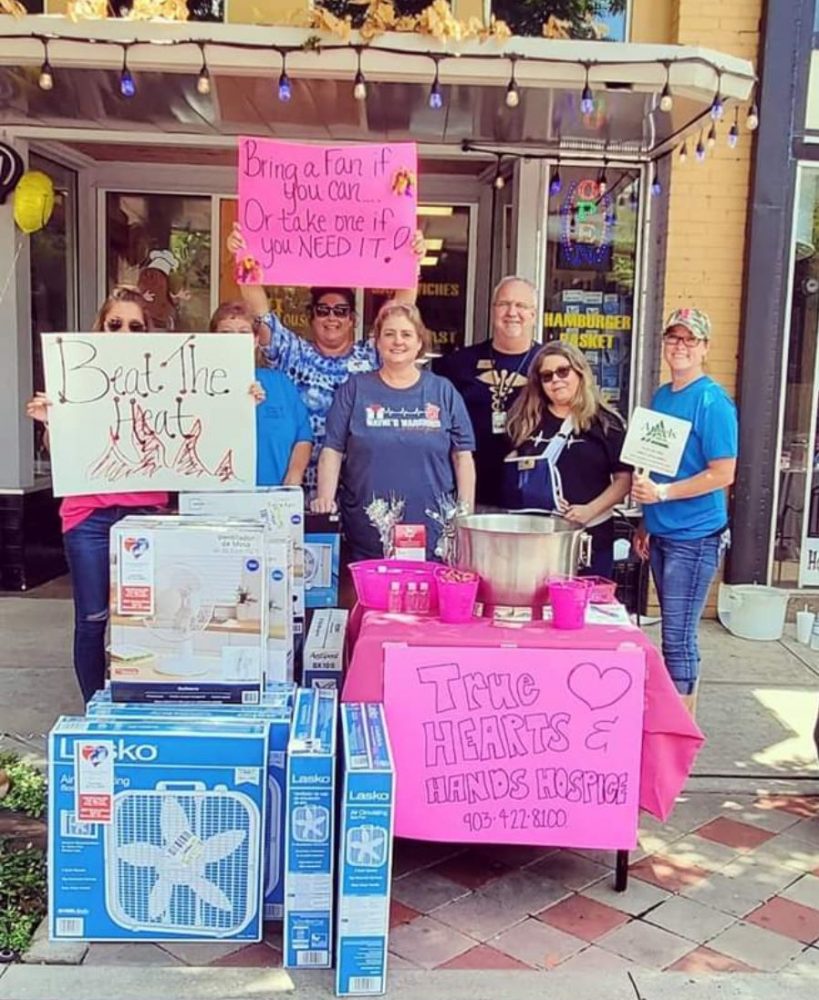 Cotten offered $1 off of meals when someone donated a fan or water at Potato House. Other businesses in town donated gift cards. When someone donated a fan or water, their name went into a drawing for the gift cards.
When the drive concluded Friday afternoon, July 10, 75 fans and about 40 cases of water donated to benefit senior citizens in the community.  
"Sherry Cotten is keeping a few of the Fans at the Potato House on Connally Street in case someone comes by and needs a fan. If you don't get by the Potato House and need a fan, I have the rest of them here at the Sulphur Springs Senior Citizens Center," Senior Citizens Center Program Director Karon Weatherman said.
That's on top of the 6th annual fan drive sponsored by Sulphur Springs Corvette Club in June to benefit senior citizens in the community. This year, a total of 156 fans were collected during the Corvette Club Fan Drive.
Weatherman extends thanks to the Corvette Club, as well as the ladies and businesses hosting the fan and water drives and donated gift cards for the drawing for hosting the event, and to the many community members who contributed this year to help senior citizens.
"I appreciate all these wonderful people so much for working tirelessly to help the seniors beat the heat this summer," Weatherman said. "Please come by and  pick up a fan if you need one. We  don't want anyone to be hot this summer."