The Como-Pickton football team is hoping to confound the so-called experts this coming football season. Dave Campbell's Texas Football magazine predicts the Eagles, a playoff team last season, will finish sixth in their seven team District 6-2A in Division I.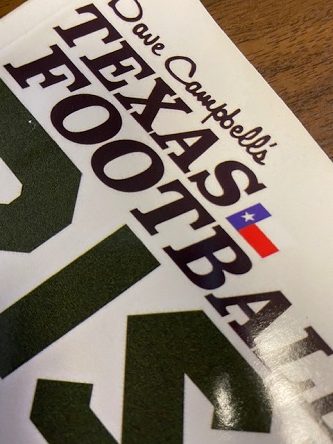 Picked ahead of Como-Pickton are Wolfe City, Bogata Rivercrest, Honey Grove, Alba-Golden and Cooper. Celeste is selected as the district's seventh place team.
Como-Pickton made the playoffs in Coach Ronnie Green's first season last year. The Eagles were 4-7. They return 9 lettermen but have 7 starters returning on offense and 6 on defense.
According to Dave Campbell's Texas Football, the Eagles' players to watch include quarterback Jhonathan Mejia, running back Braden Miller, running back Jackson Monk, offensive lineman Canyon Thomas, running back Kade Kaslon and running back Cameron Ray. Top juniors include tight end Tucker Rutledge and offensive lineman Chris Ramirez. Other prospects include linebacker Felepe Marquez and offensive and defensive lineman Mario Lara.
Texas Football says despite good numbers of returning starters, depth may be an issue. They say with quarterback Mejia returning, the offense should be fine. Monk is the Eagles top returning tackler.
Again, the Eagles will be working to surprise the experts this coming season.