Hopkins County Hospital District Board of Directors considered four capital expenditure requests and a contract renewal. New equipment purchases and vehicle updates were approved for Hopkins County EMS, along with a modified EMS contract with Franklin County.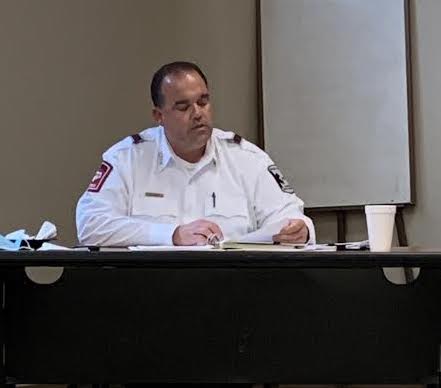 Lucas Devices
HCHD COO/Hopkins County EMS Director Brent Smith asked the board to consider the purchase of three new Lucas devices. If purchased this month can be obtained at a discounted rate of $4,000 off the cost of each Lucas device.
The devices were factored into the current budget, but Smith had planned to ask for the chest compression devices in the 2020-21 budget which begins in October. However, the devices are only available through a special federal program due to COVID-19 through June 30 at that rate based on a subsidy. Thus, he asked the hospital district board to consider approving the device, at a $12,000 savings, before the end of the month.
HCHD Board of directors approved the purchase of 3 Lucas devices at a total cost of $39,099 for EMS.
LTV 1200 Ventilator
Smith also asked the board to consider the purchase of a LTV 1200 Ventilator for EMS.
This will allow more than one unit to have one of the highly specialized critical care ventilators, which health care professionals can "dial in the settings" from the hospital ICU in order to better prepare to care for individuals on which the device is needed.
It was noted these are the same types of devices used on medical helicopters.
Smit reported it is not uncommon to have a need for two ventilators on ambulances at the same time. For instance, one may be in use and another has to wait to be transferred from the hospital to other facilities, such as Tyler.
With the increase of COVID-19 patients across the state, having the additional unit could prove beneficial if the hospital and EMS receive more than 1 patient needing transport with a ventilator.
The HCHD Board approved the request for the $11,600 LTV 1200 ventilator.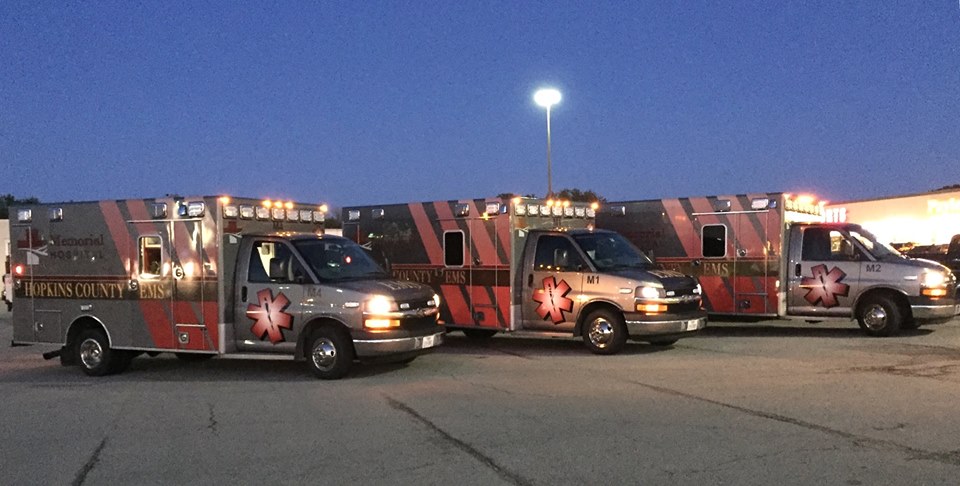 Medic 4 Remount
HCHD Board also were asked to approve the remounting of Medic 4. The purchase had been included in the budget. However, after one ambulance was involved in a crash, the board in December agreed to delay the remount of one medic in favor of purchasing two demo medic units at a $60,000-$80,000 long-term savings instead of one unit that would have to be constructed and would take several months to put into services. Smith in December recommended applying $125,000 that'd been previously allocated for a remount project to be paired with the amount received from insurance on Medic 2 and applied to the purchase of the two demo trucks. 
Smith asked for the remounting of the unit now due to the high mileage on the unit and a potential cost savings. The company had agreed to honor the quote provided last year for this model unit. Based on the current production schedule, the expense isn't anticipated to be billed out until October or later. Waiting until later to put in the order would likely cost more, he explained.
HCHD Board of Directors approved the $124,000 remounting cost.
Chevrolet Tahoe
The HCHD Board was also asked to consider the purchase of a 2020 Chevrolet Tahoe for $35,000, including decals. The current vehicle in use has 84,000 miles on it, which Smith said in the EMS service typically should be rates at double the mileage due to the type of use.
Smith said the old vehicle could be retired if a new one is put into service. However. he recommended keeping the 2015 model as a second available vehicle, particularly during this time in which his and others involvement with regional groups can mean deployment to other areas to assist with things like testing.
Smith reported that through some of those deployments and other participation in operations and services EMS is expected to receive a $120,000-$130,000 reimbursement in funding through June 20; that is saving HCHD $23,000 in payroll and benefits costs alone.
The older SUV could also be used by employees when they are required to travel to attend classes. If using the company vehicle, HCHD would not have to pay for mileage.
The hospital district board approved the purchase of a new Chevrolet Tahoe for $35,000.
Franklin County EMS Contract
Franklin County officials requested a modification of their contract with Hopkins County EMS to provide ambulance services in that county. Smith said Franklin County Judge Scott Lee had talked with other EMS services as well, but received good feedback from others regarding Hopkins County EMS' service and cost.
Judge Lee asked if the contract could be modified so that Franklin County makes monthly payments instead of one large payment each year. Smith said HCEMS asked Franklin County to agree to a 5-year contact. The new contract would begin Jan. 1.
Franklin County would still provide housing for HCEMS. Franklin County is currently working on a new multi-use building largely funded through a grant that would house a clinic and physicians office and provide housing and two drive-through bays for the EMS, the HCEMS director reported.
The modified contract had already received approval of Franklin County Commissioners Court.
HCHD Board of Directors approved the modified EMS contract with Franklin County.