Breanna Bowen Selected As Intern For COBA/Select Sires Communications/Marketing
COBA/Select Sires in a press release June 25 announced Breanna Bowen has been selected as the 2020 Communications/ Marketing Intern.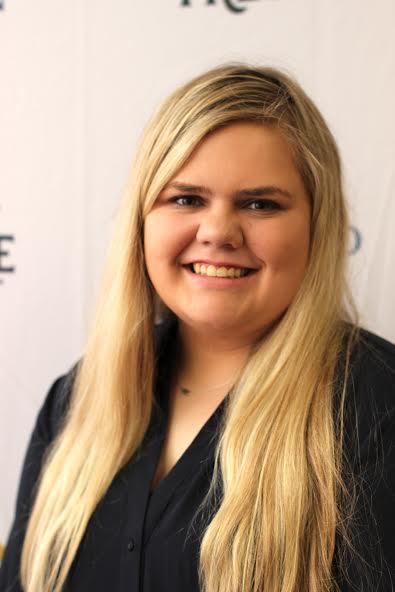 Bowen is the first out of state intern for the co-op. She will be working with the COBA/Select Sires team in creating of advertisements, promotions and customer letters. Bowen will also assist in customer relations and daily office duties, according to the press release.
"We are excited to have her join our team. She brings knowledge, skill and the willingness to learn. I can't wait to see what she accomplishes this summer," Julie Zeigler, COBA/Select Sires Administrative Director, was quoted in the press release as stating.
Bowen in 2018 graduated from Como-Pickton High School, where she was very active in FFA, and is currently attending Tarleton State University, majoring in agricultural communication. On campus, Bowen is a member of Tarleton Agricultural Communicators of Tomorrow, Leadership Council, and Tarleton Dairy Club. She competed on the 2019 Colligate Dairy Judging Team and currently serves as a College of Agricultural and Environmental Science Ambassador.
After graduation, her plans are to work in the communications department of an agriculture business while pursuing her master's degree. She hopes to use her story to advocate for farmers and ranchers to bridge the gap between those who grow it and those who eat it.

"With this internship, I hope to enhance my graphic design skills through the hands on experience offered by the internship, to communicate more effectively, and to build relationships with my fellow co-workers and industry leaders." Bowen.
She stays active in the dairy industry with the herd of registered Jersey cattle she co-owns with her sister.
One of her most recent accomplishments is receiving her American FFA Degree and being named a 2019 National FFA Proficiency Finalist- Dairy Production Entrepreneurship.
According to the press released "COBA/Select Sires, Inc., one of the founding members of Select Sires, Inc., has become widely respected for its clearly demonstrated ability to provide the finest service and bovine genetics available in the world. COBA/Select Sires, Inc., operates as a true cooperative by encouraging member input and allowing members to share in profits through patronage refunds.