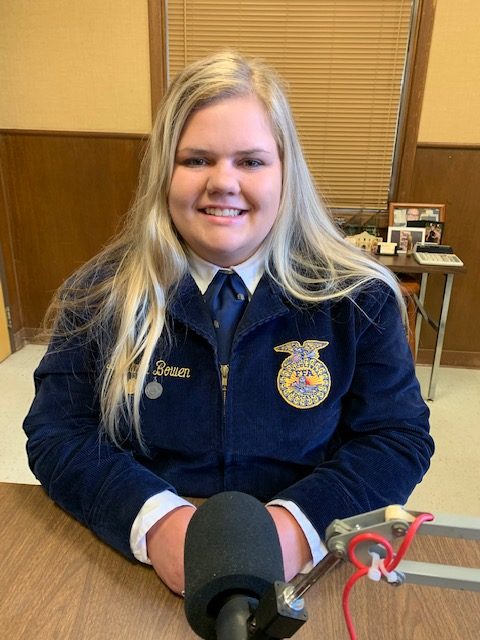 Heading off to school In Stephenville, Texas at Tarleton State University is just one of the exciting life events for Breanna Bowen, a Hopkins County student who graduated from Como-Pickton CISD in 2018. In fact, she is starting her second year at Tarleton pursuing a degree toward…what else?…an ag-related career! Breanna's major is Ag Communication. Her chosen career would involve writing and educating through agriculture publications, focusing on educating the next generation and serving as a voice for farmers. Her family and school background has served her well towards this pursuit.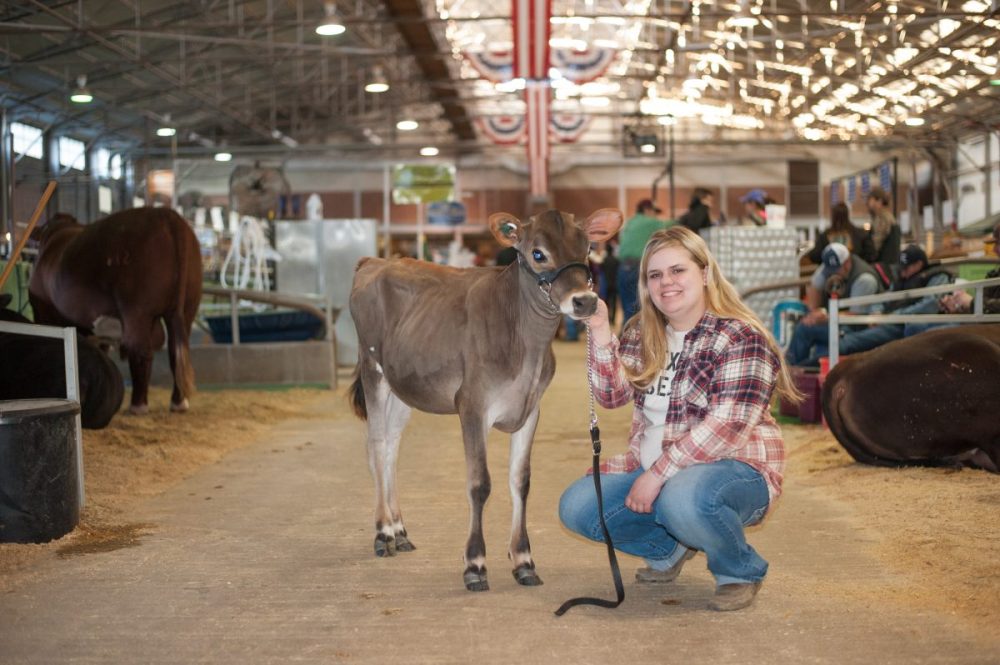 Having earned four years of successful FFA involvement at Como-Pickton High School, Breanna's path may have actually been set from birth! During a KSST Good Morning Show interview on August 21, 2019, she recounted that her parents represent several generations of dairy farming, on both sides of her families. "When I was born, my dad was dairying and my mom was still milking as well as showing cattle. She bought me a Jersey heifer when I was quite young, and which would become my first show animal. By the time I was in grade school, however, my parents Michael and Amy Bowen had sold out of the family dairies but they still showed me how I could be in the business. I started raising Jersey heifers and in time, I also began to handle the breeding process then began leasing the milking cows out to dairies for the months they were producing milk. I kept the calves to raise by hand, and I brought the cows home to our place during their dry period. Once bred, they go back as lease cows. So my herd of registered Jersey cattle is part of the dairy industry, although we don't milk at home. It can be a good business, but involves planning and detailed record-keeping, which my years in FFA prepared me for. Even when I'm away at school, I am often home taking care of the cows and calves".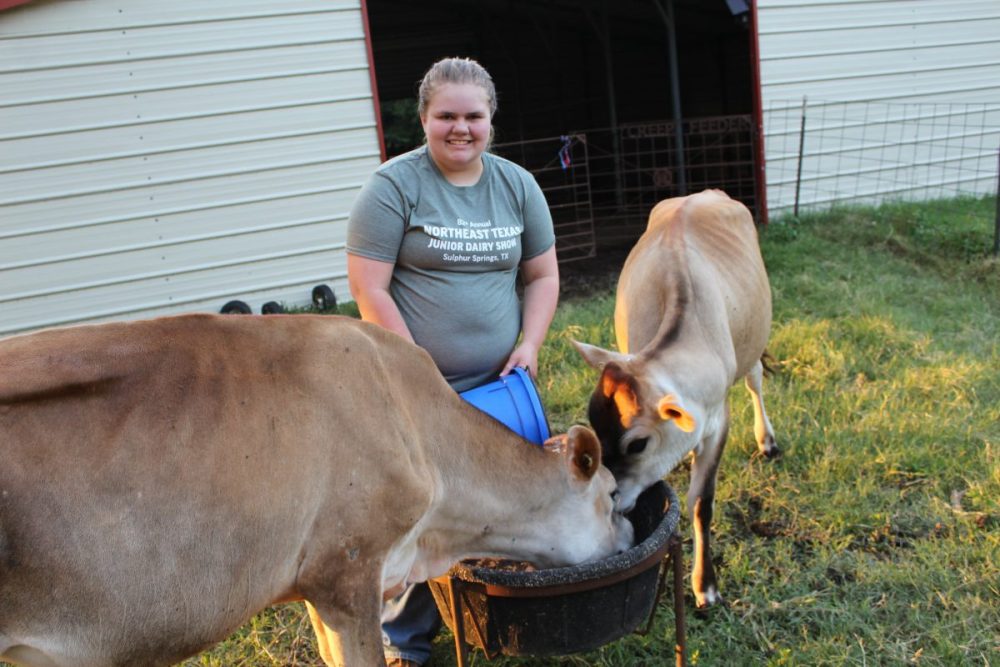 Breanna is one of four finalists across the United States who are being considered for the National Proficiency Award. She and her family, including sister Bailey, now a Freshman at Como-Pickton, will attend the National Conference later this year. Whatever the outcome, she feels honored to have been named a finalist, and thanks her parents and her school for their support. "The other finalists are from big dairy-producing states, those that have the mega-dairies, so I'm naturally a little nervous! But I know my life-long hands-on experience will count for a lot, too". Breanna explained that her SAE, or Supervised Agriculture Experience selection, has been carefully documented through high school as an ongoing FFA project. These SAE's are analyzed by the national board in selecting the finalists. Although Breanna had several SAE's to choose from, including other livestock projects and ag mechanics, it was her dairy cattle management and breeding proficiency that would take her the farthest, so she selected that as the SAE she presented in her application to the National committee.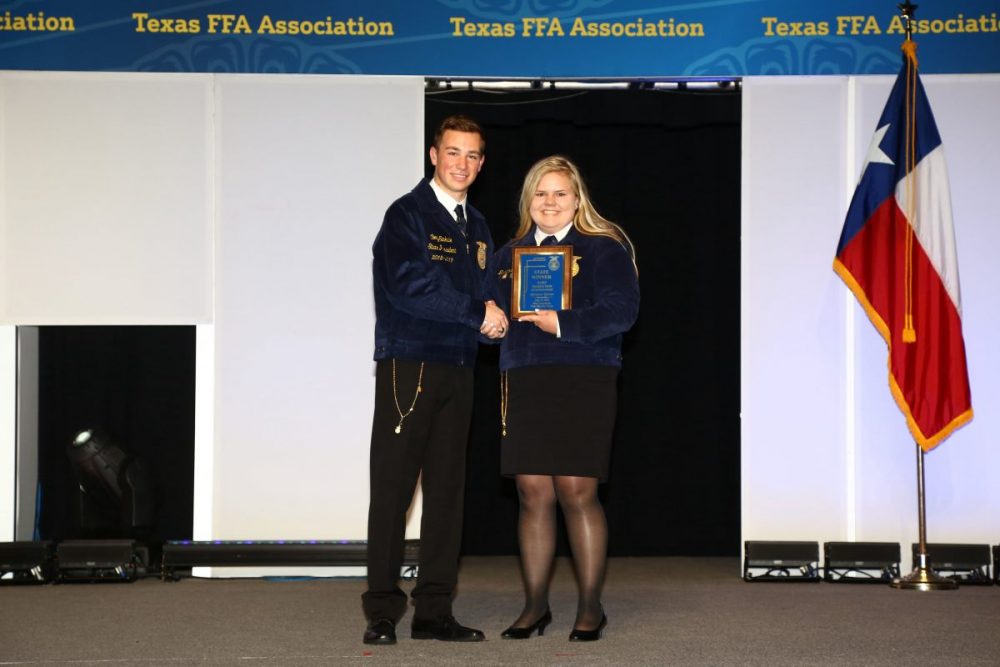 Coming from a legacy of small, family-owned dairies, Breanna says she is saddened that the small family farm is having a hard time surviving with low milk prices and high expenses. She closed the radio interview with these thoughts. "In a perfect world, all the small 10 or 20-cow operations could thrive like they once did, here in Hopkins County and across this country. Some are shifting to cheese-making and staying small,. producing organic products and that's good. However, in the big picture, the U.S. must now have a mindset on feeding a growing world. And a lot of the world's population depends on American agriculture, not just in the crops we grow, but in the technology we develop. For example, the GMO's we now produce are helping families in Africa to feed their own people in those countries. Many people talk against GMO technology, but the truth is, development of drought-resistant and even disease-resistant seed is helping feed the ever-growing hungry world".