Eleven Hopkins County residents were recognized Thursday evening as 2020 Bright Stars Scholars. The students were selected to receive scholarships from the John and Deborah Gillis Foundation to continue their education beyond high school.
When John and Deborah Gillis established the foundation in 2018 their goal was give back to their hometown by providing scholarships to students who might not otherwise be able to pursue postsecondary education or training. Their goal was to award 10 scholarships each year.
The Bright Stars scholarships are open each year to all graduating seniors from the seven school districts in Hopkins County: Como-Pickton, Cumby, Miller Grove, North Hopkins, Saltillo, Sulphur Bluff and Sulphur Springs.
This year, because the overall scores for applicants 10 and 11 were so close John Gillis authorized funding for an additional scholarship, according to Robin Shrode, executive director of the John and Deborah Gillis Foundation. The scholarships total $440,000, the largest single educational initiative in Hopkins County.
Each of the 11 students will receive $4,000 per semester, renewable for up to eight semesters, to pay for college.
"This is one of the happiest nights of my life being able to honor incredible youth of Hopkins County," Shrode said during the Bright Stars Scholars recognition ceremony held Thursday, June 11, at Sulphur Springs Country Club. "It's more of a ministry than a job. I truly believe it's what I was called to do."
She described the Board of Directors and Scholarship Advisory Committee as "phenomenal" people, who carry out their duties "with love," while selecting each group of graduating Hopkins County seniors to join the Gillis Foundation family. Based on her continued interactions with the first class of Bright Stars Scholars and knowledge and contact with the new group, who were notified virtually of their award, she believes they "got it right" for the second year in a row.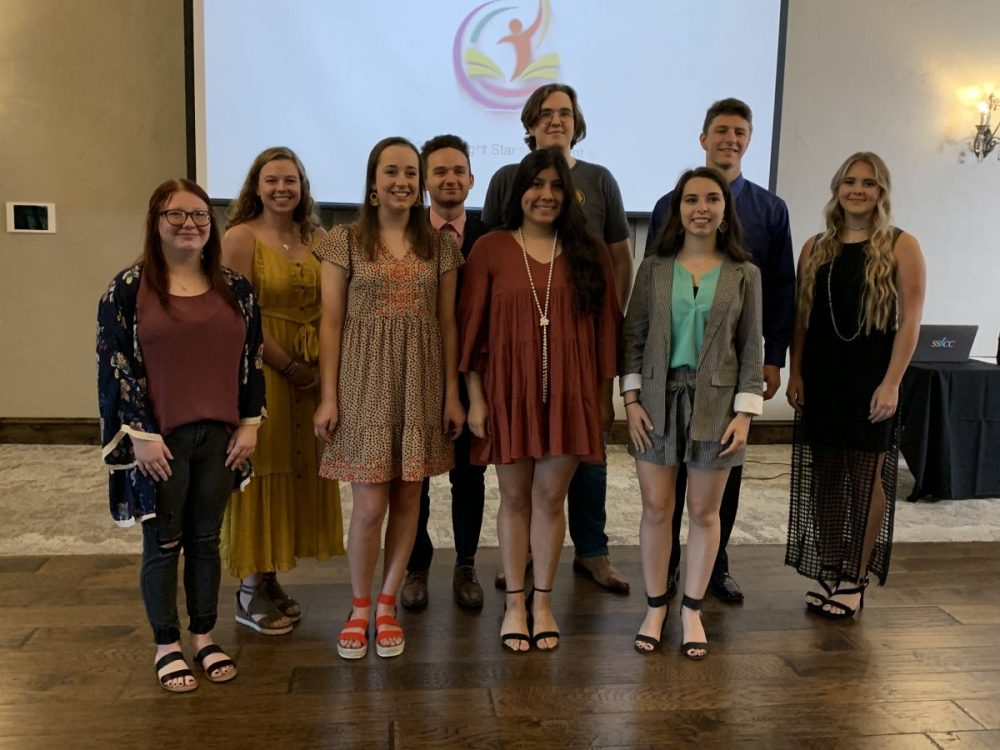 A video featuring the 2019 Bright Stars Scholars allowed the students to tell about their year, the opportunities the scholarships have opened up for each and their future goals. Each Bright Stars Scholar also explained how they currently are giving back or the future way they will be able to give back to others thanks to the education provided by the scholarship. They also noted the Foundation representatives, especially Shrode's care in staying in contact with them this year, sending care packages during finals and proving a genuine interest in seeing that their needs were met.
The two groups of Bright Stars Scholars are pursuing a wide range of careers and avocations, including fields of nursing, medicine, business, engineering, social work and education. In addition to those, several students are already or plan to become involved in mission work, community projects and organizations and one hopes to join Doctors Without Borders to help people all around the world.
The 2019 Bright Stars Scholars Thursday helped out at the recognition ceremony greeting 2020 honorees and their guests, helping to hand out awards and with introduction of each new scholarship recipient.
All of the Bright Stars Scholarship recipients are well accomplished already, and come from a variety of backgrounds, including homes that offer foster care, traditional families, single parent households and some severely economically disadvantaged. A few students are the first in their families to attend college. Some continue to thrive and contribute to their community while overcoming numerous personal challenges.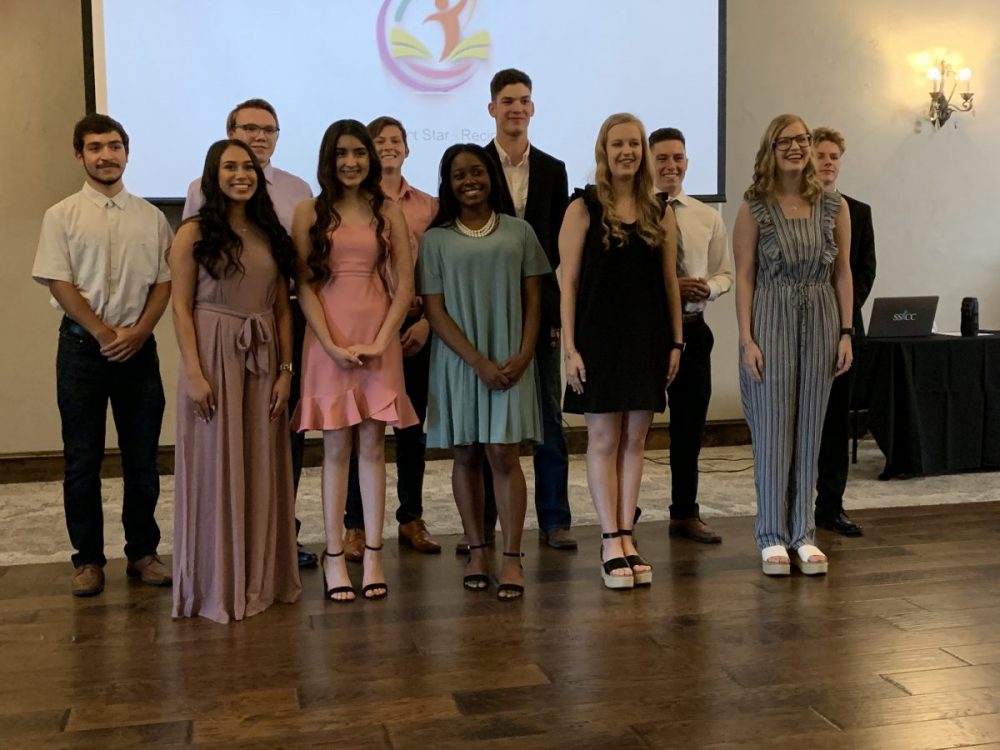 John Gillis commended the students for putting in the hard work to complete the required work and application process during an extraordinary year.
The 2020 Bright Stars Scholars and schools they represent include Eastan Lewis, North Hopkins ISD; Jocelyn Ochoa, Saltillo ISD; Ryan Vance, Sulphur Bluff ISD; Diana Gallegos and Mya Lewis, Como-Pickton Consolidated Independent School District; and Isaac Gutierrez, Grayson McClure, Thomas Owen, twins Allison Thurman and Mattingly Thurman and Zachary Tiemeyer, Sulphur Springs ISD.
The John and Deborah Gillis Foundation also provides grants for school districts. The foundation works closely with Hopkins County school districts to ensure a strong alignment between their own educational goals and the foundation's mission and goals of college and career readiness. Grant funding is ultimately intended to increase Hopkins County graduates' chances of competing in a global society for college entrances of their choice and competitive career opportunities.
More information about the Bright Stars Scholarship Program and Bright Stars Grants To Schools Program, can be found on the foundation website: http://jdgillisfoundation.org/