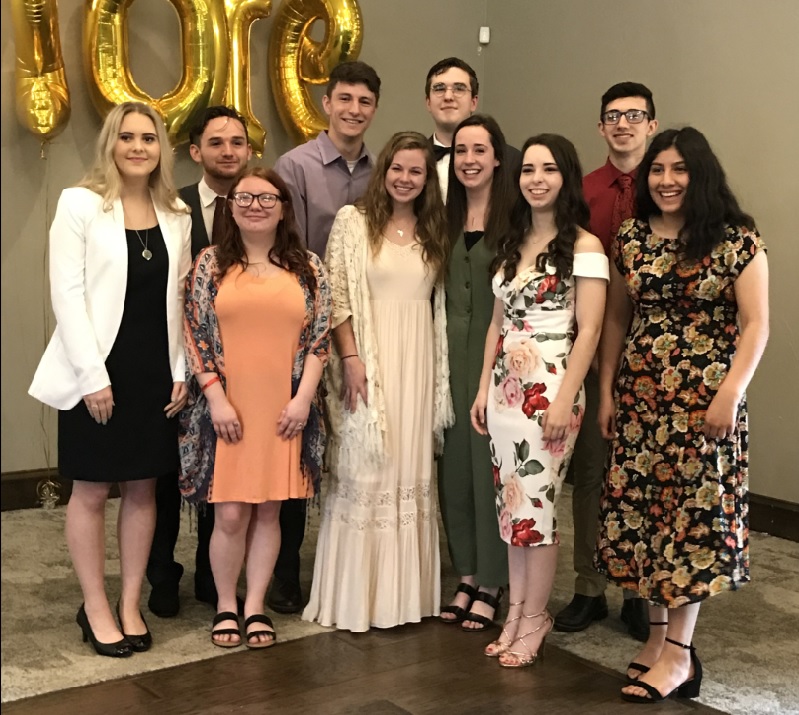 Students from five county high schools were recognized Tuesday night as the very first Hopkins County Bright Star Scholars.
Honorees include Akayshia Smith,Cumby ISD; Faith Wheeler and Amy Sprague, North Hopkins ISD; Nathan Valenzuela, Saltillo ISD; Casey Bass, Sulphur Bluff ISD; and Jennifer Lopez-Cervantes, Maddie Millsap, Madelyn Ray, Rhett Reid and Landry Tyson, Sulphur Springs ISD.
Each of the 10 students were awarded a $4,000 per semester scholarship from the John and Deborah Gillis Foundation, renewable for up to eight semesters, to pay for college, up to total of $32,000 each.
Any Bright Star Scholar who graduates college in less than four years can continue to apply the rest of their award, $4,000 per semester through the full fourth year or eight semesters toward graduate school, if they choose to pursue a master's degree or higher.
The selection process was difficult due to the high caliber of students applying for the scholarships, but using the rubric scale established to evaluate each application and part of the process, they believe the best choices were selected, according to John Gillis and Foundation Executive Director Robin Schrode.
"This is a wonderful group of students that interviewed. It was so hard to pick just 10," said John Gillis during a recognition ceremony Tuesday for the Bright Star Scholars.
"That was some tough competition. As a county, I want you all to be so proud of the young people of this county that's going to move forward and become the adults that's going to leading you further into the 21st century. They are amazing, absolutely amazing," Shrode said.
She commended the parents of the 2019 Bright Star Scholars for the "incredible job" they've done raising "some of the brightest, kindest, caring-beyond-themselves young adults I'm going to have the pleasure of meeting and working with."
"Bright Star Scholars, this is only the beginning of my relationship with you. I get to take this four year ride with you and I am so excited. I can't wait to see what each one of you are doing with your lives. I know you are not only going to represent the foundation well but you are going to represent your families and community as well," Shrode told the Bright Star Scholars.
Gillis said he hopes this effort to help 10 students annually will be the start of a movement, to really get the ball rolling, to produce additional ways to increase the number of students receiving financial assistance to continue education beyond high school annually.
The scholarship program is the second platform of the Gillis Foundation's commitment to local education.
In February, the foundation awarded three grants – one each to Como-Pickton, Sulphur Bluff and Cumby school districts – for a total of $100,000 for innovative programs in their schools. The purposes of the grants are to support schools are they prepare students who graduate from high school to be college and career ready whatever their life goals may be.
The grant funding's intentions are ultimately to increase Hopkins County graduates' chances of competing in a global society for college entrances of their choice and competitive career opportunities.
Information regarding the process of applying for the Grants to Schools and Bright Star Scholarship programs can be found on the foundation's website: www.jdgillisfoundation.org