Como-Pickton High School Principal Kelly Baird announced the top seniors at Como-Pickton. Makayla Marie Teer graduates at the top of her class as valedictorian and Sarah Tran as the salutatorian of the Senior Class of 2020.
2020 CPHS Valedictorian
Makayla Marie Teer is the daughter of James and Eva Teer of Sulphur Springs. Her brothers and sister-in-law are Justin Teer of Sulphur Springs and Allan and Stephanie Teer of Greenville.
She has attended CPCISD since pre-kindergarten. Her advice to other students who wish to be successful is "Make sure you do everything you can while you do not have responsibilities, but make sure you keep on top of your grades. Don't quit because the administration changes. Know that you are going to procrastinate because we all do it. Just don't crack under pressure and know it is okay to ask for help."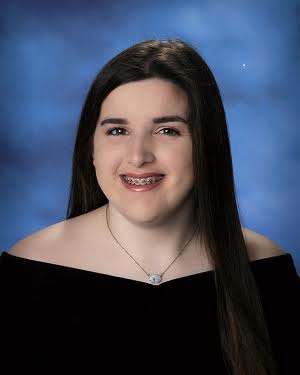 In addition to achieving a 4.0 grade point average, Teer has been involved in athletics, band and academic activities during her time at CPCISD.
The 2020 CPHS valedictorian was a member of the the book club, Spanish Club, Student Council, and served as class reporter.
She competed in academic UIL all through high school, including in One Act Play. She was a crew member for one year and an actress for three years.
Teer was in track for four years and basketball for three, and received Academic All District honors all four years of high school.
She was involved in Sulphur Springs Work Camp for two years and helped fellow Girl Scouts complete their service projects
Teer was a member of the band for four years, serving as drum major for the last two years.
"I play the clarinet, but I do not know if that will help make me successful. I have good leadership skills, however, once I know what I am doing. This will help me excel in the workplace in the future," she said when asked about special skills.
Teer also enrolled in dual credit English, algebra, U.S. history, government and statistics courses.
The 2020 valedictorian plans to attend Texas A&M-Commerce, where she will majoring in biology.
"I am planning on becoming a surgeon or a nurse, because I want to be able to help people when they need it most," Teer said.
She credits and offers thanks to her grandmother, Ruby Pearl Teer, and parents, Max Teer and Eva Marie Teer, for inspiring her.
"My Grandmother, Ruby Pearl Teer, has left a huge impact on my life because I lost her when I was in elementary. After she passed, I have strived to do everything I can to make her proud and to keep her memory alive," Teer said.
She is inspired and impacted by her dad's hard work to support his family. "Since I can remember, he has driven to Dallas to work."
Teer also credits her mom for making "the decision leave her job at UPS after my Granny died, so I wouldn't have to stay with a stranger. She is also one of the strongest people I know," Teer said.
2020 CPHS Salutatorian
Sarah Tran is the daughter of Quynh Tran and Suong Van of Como and sister of Sandra and Sonny Tran of Como.
Tran has attended CPCISD since seventh grade. She will graduate with a 4.0 GPA.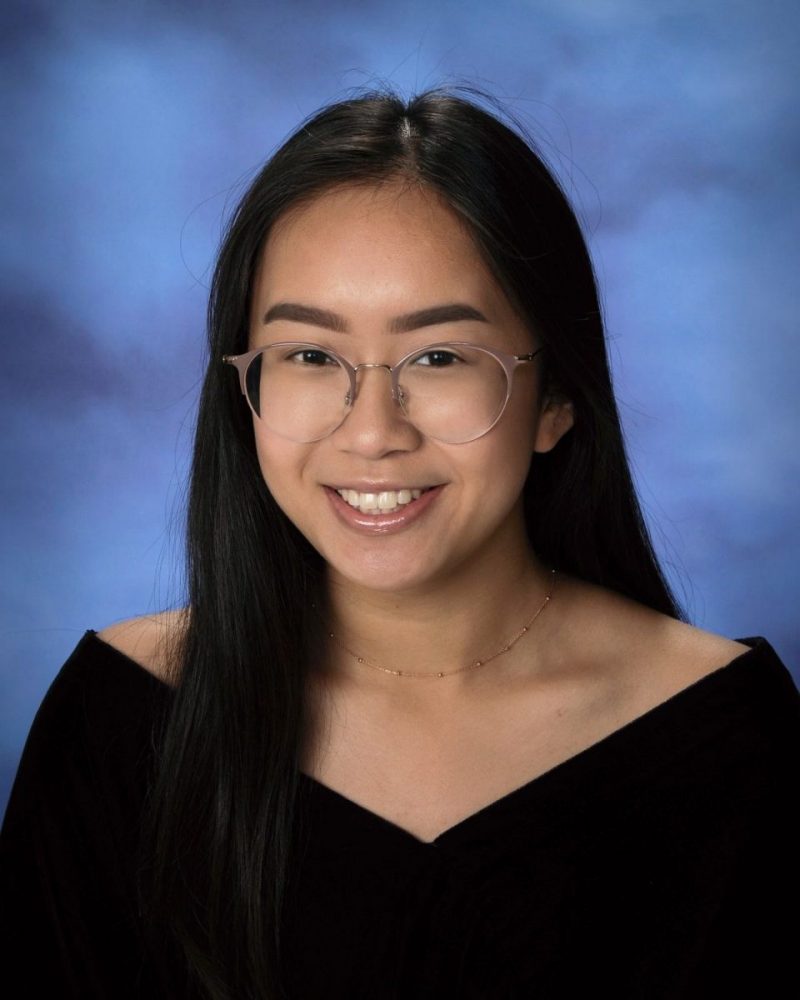 Her advice to other students is "to not procrastinate and stay on top of your game. Prioritize academics first but be sure to balance your school and social life. At the end of the day, your work will pay off."
She has competed in academic contests and been involved in school activities.
A member of the Book Club, Tran's group won the Book Club competition in Mount Vernon last year.
Tran was in band for 4 years, and held the leadership position of front ensemble section leader for 2 years.
She competed in academic UIL in all four years of high school. She also was involved in One Act Play competition for 3 years, as an actress for her first year and the lights manager for the last 2 years.
Tran is a three-year member of Como-Pickton's chapter of the National Honor Society for 3 years, and was nominated as president her last year.
The 2020 CPHS salutatorian has taken dual credit U.S. history, government, English, and algebra classes while attending CPHS.
Her future plans include continuing her education at Texas A&M Commerce, where will major in psychology.
"I am going to be the first in my family to go to college!" Tran said. "I am planning on becoming a clinical therapist because I want to help people overcome their mental health issues and overall help with any problem that they have."
When asked about special skills which have helped make her successful, Trans said her experiences at school have given her some leadership skills. She also feels being able to "easily sympathize and empathize with other people's feelings," will be a tremendous help in the career field she intends to pursue.
Tran offers credit to her sister for having such a positive impact on her life.
"My sister has always pushed me to become a better person. We are really close since we are only one year apart, and I wouldn't ask for a better sister. She has helped me with any problem that I had, whether it is academically or emotionally, and has truly made my life better," Tran said.
Congratulations to these top Como-Pickton seniors and all of this year's seniors on reaching this milestone in life. Como-Pickton High School graduation will be conducted at 7:30 p.m. May 22 in the school stadium in accordance with social distancing guidelines set by the state. The rose ceremony will be held virtually the day of graduation on social media.