A State Highway 11 traffic stop reportedly resulted in location of THC oil and a felony arrest Saturday afternoon.
Hopkins County Sheriff's Deputy Aaron Chaney reported stopping the driver of a beige Nissan Altima for speeding, shown to be traveling at 68 miles per hour in a 60 mph speed zone, on State Highway 11 west, just east of County Road 4725. There were five people in the car, according to arrest reports.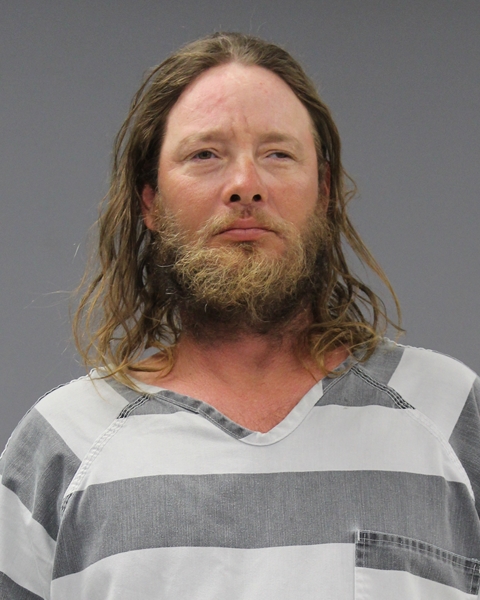 A records check using the driver's license showed he'd recently been stopped for a similar traffic violation, so he asked the man about it and asked the other occupants for ID. When handing over ID, two occupants hands were noted to be "slightly shanking." Noting the occupants' nervousness, Chaney reported obtaining permission from the driver to search the car.
Chaney first had the driver exit the car, then patted him down, finding nothing illegal. He then had the other occupants exit the car, one at a time. When they were asked if there was any contraband or illegal substances in the car and was initially told not, the deputy noted in arrest reports.
A pat down of the front passenger revealed in the pocket of the man's work vest a cigarette package with a small plastic container with a glass vaporizer cartridge with a brownish clear liquid suspected to THC oil, Chaney alleged in arrest reports.
Chaney also reported smelling an alcohol odor while conducting a search, leading him to ask if any had consumed alcoholic beverages. One back seat passenger admitted to consuming one alcoholic beverage and to having a small amount of marijuana, a pipe and container with more suspected marijuana. While searching one rear seat passenger, a bag with suspected marijuana was found in his sock, Chaney alleged in arrest reports.
HCSO Sgt. Shea Shaw arrived to assist. A leaking, crushed beer can was found under the driver's seat on the back floorboard. One back seat passenger allegedly acknowledged it was the beer he'd admitted to recently drinking. HCSO Deputy Kevin Lester also arrived to assist with the stop.
Deputies took the front seat passenger, identified in reports as 42-year-old Jason Leon Shaw of Sulphur Springs, into custody. Jason Shaw allegedly admitted the substance was THC oil, resulting in a charge for possession of less than 1 gram of a Penalty Group 2 controlled substance, according to jail reports. Deputies issued possession of drug paraphernalia citations to two passengers, then released all four occupants except Jason Shaw, according to arrest reports. The suspected THC oil field-tested positive for THC, according to arrest reports.
Jason Leon Shaw was released from Hopkins County jail Sunday, May 3. Bond was set at $5,000 on the felony charge, according to jail reports.
---
The Hopkins County Sheriff's Office is located at 298 Rosemont St., Sulphur Springs, TX 75482. Non-emergency calls can be made to (903) 438-4040.