Business shutdowns and other measures in place due to the COVID-19 have impacted everyone, including local city and county governments. Hopkins County officials estimate a current COVID-19 financial impact of about $1 million less in revenues.
"I talked with our auditor. We are down about $1 million," Hopkins County Judge Robert Newsom said. "Sales taxes will be down. Fees and fines are going to be down due to a lot of tickets and things not paid. Right now, property taxes we anticipate are holding up. They are being paid so far, as well they need to do. We have done well in Hopkins County. The Civic Center is down because they are not producing anything right now."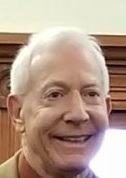 However, the county is in a better position than some, due to the reserve fund built up over the last few years due to conservative management, according to the county judge.
"We had prepared ahead of time, knowing these times come. I think, financially we can handle it," Newsom said. "It's not the end of the world. We are going to look at our budget and see how things look moving forward."
He commended the county's employees who continued to work during the pandemic, even when doing so meant having to temporarily close lobbies and utilize drop boxes, mail, phone an electronic communications to conduct business.
"Our people continued to work through this. I am proud of our county employees," Newsom said Wednesday afternoon. "We are not losing any staffing. No one has been laid off. Everybody remained at the helm, which is a real positive thing for our citizens and employees. We are going to continue work. The county remained at work through this time. Some worked at home but the rest have been here."
Even the Hopkins County Regional Civic Center staff continued working, despite the loss of events due to COVID-19 restrictions and related cancelations, according to Newsom.
"We worked everybody every day," said Hopkins County Regional Civic Center General Manager Lonnie Fox said. "We just keep going. All of our staff have still got jobs. We have been doing some deep cleaning."
"I am really proud of our Civic Center staff. They have helped the school do the virtual graduation, helping to make it happen in the facility. They have assisted in COVID-19 testing held two weeks ago and another is planned Friday and have assisted in other ways," Newsom said.
The county precinct crews are getting busy working on roads, the sheriff's office is "in full force," and the jail "is functioning very well and is COVID-free," according to Newsom.
Hopkins County officials will look at the budget again as the pandemic progresses to see if any areas will require adjustments. Currently, the additional funding allocated this year to each precinct budget for additional road repairs will remain in those budgets, according to the judge.
"At this point, we are leaving it in roads. We prepared ahead of time for this type of thing," Newsom said.
Crews have really just begun work patching and rebuilding county roads, but expect to be in full swing moving forward, as weather and resources permit.
Hopkins County officials also anticipate applying for federal funding designated in the CARES Act for "reimbursement of direct expenses incurred by cities and counties due to COVID-19."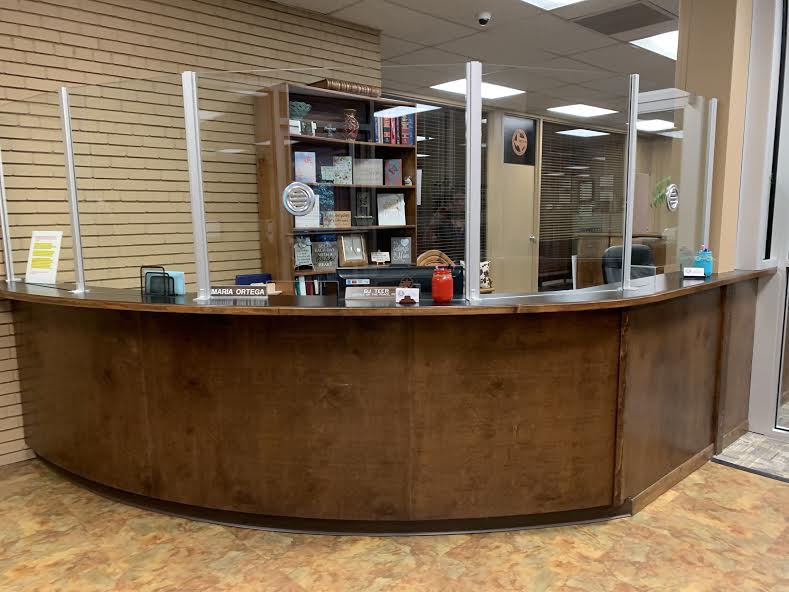 State officials May 11 announced $5.06 billion in funding available to local governments in Texas through the Coronavirus Aid, Relief, and Economic Security (CARES) Act. The U.S. Department of Treasury has directly sent over $3.2 billion to the 6 cities and 12 counties in Texas with a population greater than 500,000. The remaining $1.85 billion will be available to other cities and counties throughout the state to apply toward "reimbursement of direct expenses incurred by cities and counties due to COVID-19."
According to Governor Greg Abbott, the remaining cities and counties in Texas that did not receive direct allocations from the Treasury are eligible to apply to the state for a $55 per capita allocation from the $1.85 billion.
Newsom anticipates applying for as much of the state and federal funding as the county is eligible to request, including funds designated to help local entities offset the costs of any overtime by emergency management and other personnel "due to the COVID-19 crisis."
Newsom said Hopkins County also plans to apply for funding to help reimburse the expenses of installing glass on office counters at Hopkins County House Annex and the district and county clerk's offices, among other measures taken by the county.
"We are getting the glass to protect them from the public and to protect the citizens too. This will help with social distancing in areas where they lean in to talk. This is an advantage to taxpayers to take advantage as well as an option of protection for our employees," Newsom said. "They will continue to do what they are doing. Hopkins County has done extremely well. We are blessed in every way."
Governments with a grant agreement will be able to immediately draw down 20 precent to their allocation. After those jurisdictions provide documentation on the initial funding, they will then be able to access the remainder of their allocation on a reimbursement basis. The unallocated funds will be reserved for local expenses as future outbreaks and the long-term impacts of COVID-19 are better known, state officials stated in a letter sent to cities and counties. Local leaders too were encourage to work together to address expenses that cross jurisdictional lines, according a press release from Governor Greg Abbott's office.
The Texas Division of Emergency Management will administer the reimbursement process and will partner with Texas A&M AgriLife Extension to provide individual assistance to each city and county throughout the process. Information on how to apply for funding, as well as guidance about eligible uses, can be found at online at: www.tdem.texas.gov/crf.