Hopkins County Commissioners Court Monday appear to have a routine agenda Monday, with only one business item designated. The Commissioners Court could consider designating County Cleanup Days.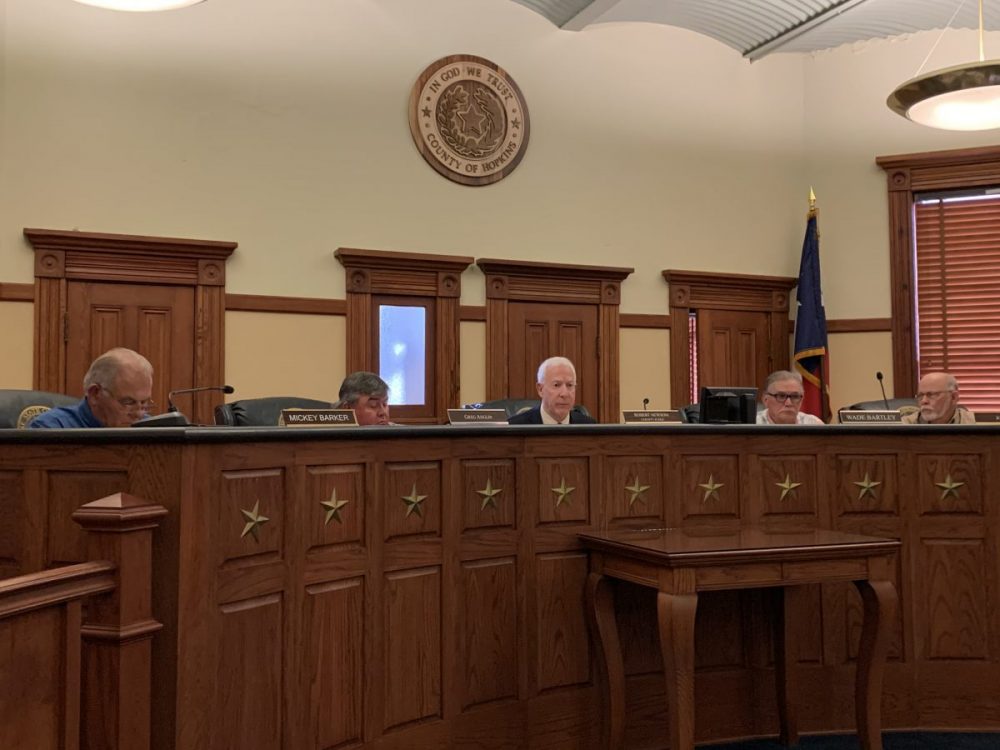 Regular Meeting
The court had planned at their March 23 meeting to designate April 24 and 25 as County Cleanup Days. However, with the COVID-19 pandemic on the rise across Texas at that point, the court opted to delay making a decision until the situation had improved sufficiently to lift COVID-19 restrictions.
With the reopening of some businesses on May 1, others on May 8 and additional parts of the economy authorized to reopen May 18, the court is now being asked to consider setting two days at the end of the month as county clean up days.
If approved, county residents would be able to dispose of larger household items too big for regular trash pickup during the cleanup. There are a few items considered hazardous waste that are not accepted during county clean up days, including tires, shingles, chemicals and liquid paint, and appliances that contain freon.
Also on Monday's regular meeting agenda are requests from Farmers Electric Cooperative Inc. to build power distribution facilities across two county roads, and a request from American Electric Company to be allowed to provide utility service at a Pickton address.
Work Session
Immediately following the regular meeting, the court will enter into work session on the third floor of the courthouse. The agenda for this session includes meeting with Hopkins County Fire Chief Andy Endsley and Sheriff Lewis Tatum to discuss fire department and sheriff's office operations, review revenues and expenditures, and any proposed improvements and repairs for each. The court also is slated to discuss with Tom Glosup maintenance of county building. A budget work session may also be held if items are proposed for discussion.