Readers will be thrilled to know Sulphur Springs Public Library will be one of the entities reopening for in-person visits beginning Friday. There will be a few changes, in accordance with state guidelines, for the safety of visitors and staff due to the COVID-19 pandemic. So that visitors know what to expect the library reopens, SSPL has shared the following information regarding reopening.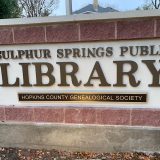 The library will reopen for in-person visits in a limited capacity starting May 1 from 10 a.m. to 6 p.m. Monday-Friday. Staff will sanitize and shelve items from 9-10 a.m. Monday-Friday only.
Magazines will not be available at this time. Visitors may check out up to 10 books per card or 20 books per family, with all books returned in the book drop on the side of the building. Computers will be available for one hour per person per day, with a limited number of work stations available at any given time; users are asked to check in at the front desk before using a computer.
Curbside service will be extended through May. Books can be placed on hold by going to SSPL's online catalog. Use the library card number to sign in; the pin will be the last 4 numbers of the card. Then, reserving items. An email or text notification will be sent when the books are ready to be picked up. Drive to the library. Park in front of our main entrance. Call 903-885-4926. Give the Library Card # so that the books can be checked out. The books will be brought to the car.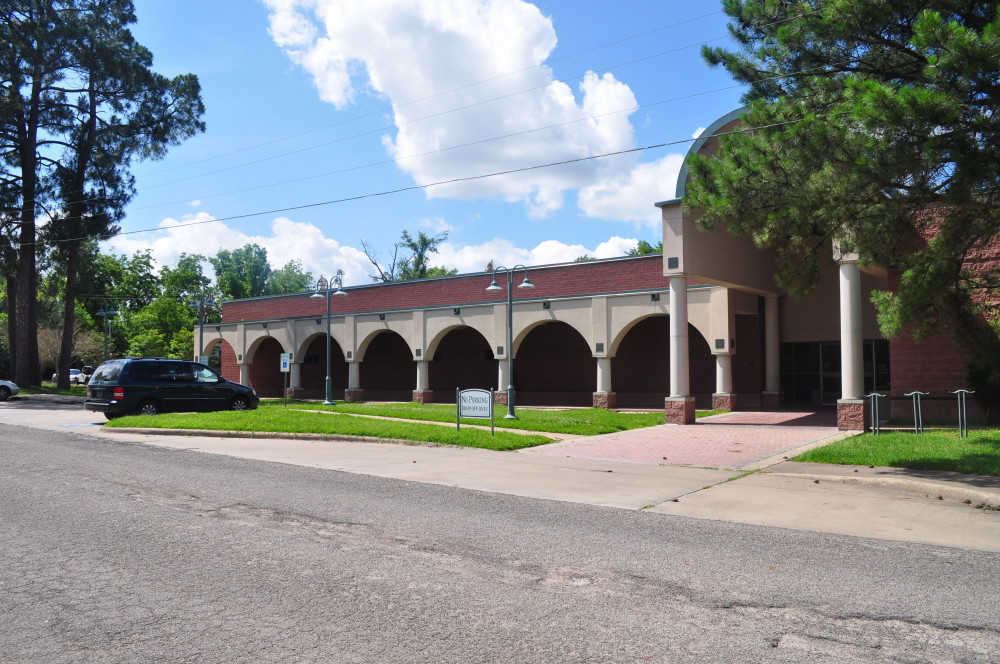 Anyone who feels sick, is sneezing or coughing is asked to please stay at home.
The library anticipates returning to regular hours (9 a.m. to 1 p.m. Saturdays, 11 a.m. to 8 p.m. Thursdays, and 9 a.m. to 6 p.m. Monday-Wednesday and on Fridays) in June.
Questions may be directed to 903-885-4926.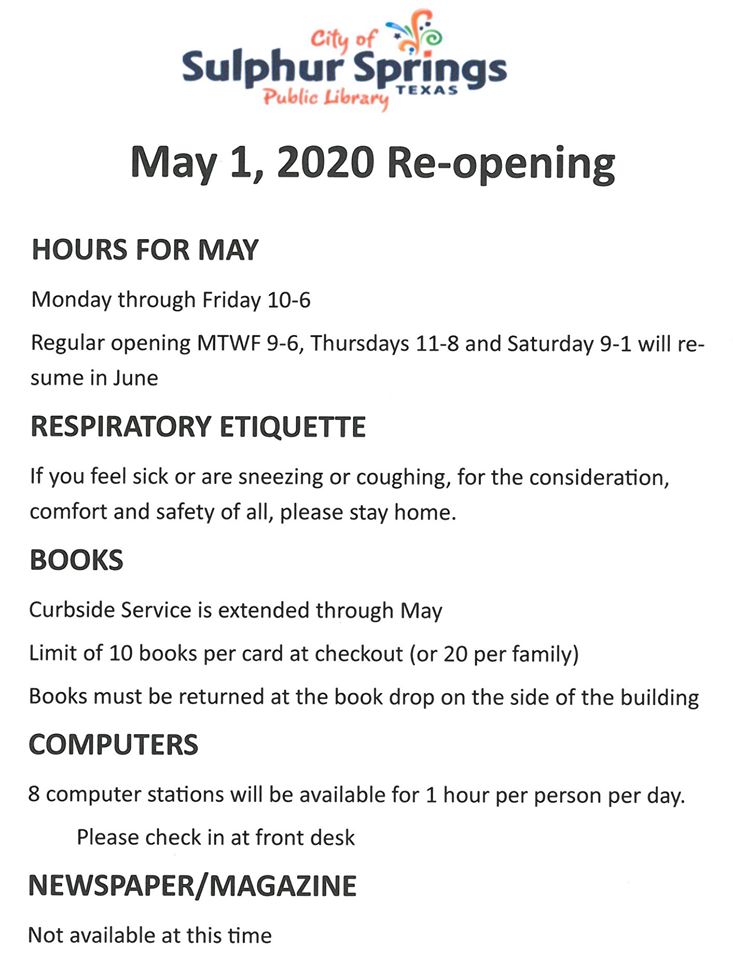 ---