April 6, 2020 – Police arrested a 28-year-old Sulphur Springs woman allegedly caught with fake money and heroin at a local business Saturday evening.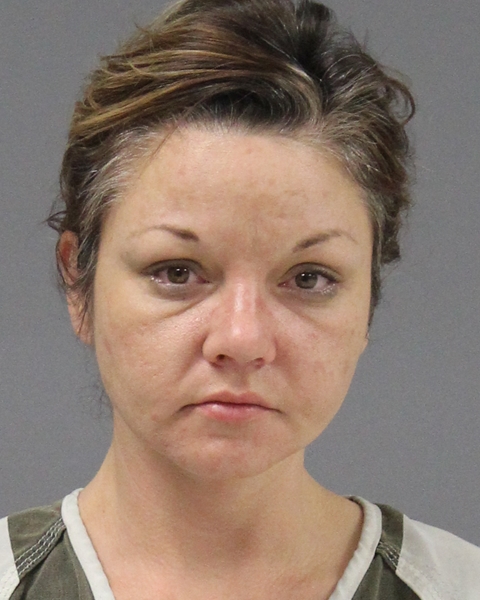 Police responded just after 5 p.m. April 4 at a business in the 1200 block of South Broadway Street, where a forgery had been reported.
Sulphur Springs Police Officer Adrian Pruitt and Silas Whaley alleged Katrina Jane Crowson was found at the location with counterfeit currency. She allegedly admitted to having syringes, which were located in her purse.
A search allegedly revealed additional counterfeit currency and drug paraphernalia. A black substance suspected to be black tar heroin was located in her purse; a field test kit showed a positive reaction for heroin, Whaley and Pruitt alleged in arrest reports. Crowson was accused of having a total of five fake $100s in her possession.
Whaley and Pruitt transported Crowson to jail, where she was booked for Saturday, April 4, for forgery of a financial instrument and possession of less than 1 gram of a controlled substance, according to arrest reports.
Crowson, who is also known by Katrina Jane Humphrey and Katrina Lile, was released from Hopkins County jail Sunday, April 5. Bond was set at $5,000 per charge, according to jail reports.
The arrest marked the second time in less than a year the woman has been booked into Hopkins County jail on a controlled substance charge. She was also arrested Aug. 7 on a misdemeanor possession of less than 28 grams of a Penalty Group 3 controlled substance charge, according to jail reports.
KSSTRadio.com publishes Sulphur Springs Police Department reports and news. The Police Department is located at 125 Davis St., Sulphur Springs, Texas. Non-emergency calls can be made to (903) 885-7602.
If you have an emergency dial 9-1-1.
The Sulphur Springs Police Department continues to serve its citizens with pride in its overall mission and will strive to provide the best possible police force in the 21st century.
---
The Hopkins County Sheriff's Office is located at 298 Rosemont St., Sulphur Springs, TX 75482. Non-emergency calls can be made to (903) 438-4040.