A manhunt resulted in two arrests Sunday morning. A 29-year-old man and 33-year-old Garland man allegedly ran after a property owner caught them stealing from his FM 2653 storage building April 5. One man was reportedly chased up a tree while the other was found later walking on FM 2653.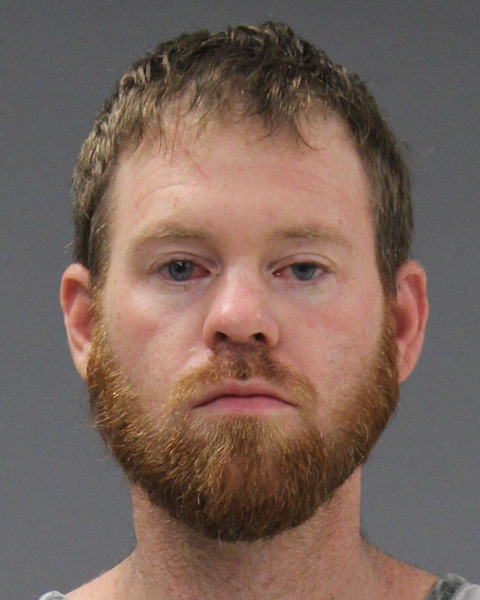 Hopkins County Sheriff's Office was contacted at 9:35 a.m. April 5 by a man alleging two men fled when he discovered them in his storage building, according to sheriff's reports.
The pair allegedly attempted to leave the property in a van, which the property owner then rammed with another vehicle, causing it to get stuck in the mud, Hopkins County Sheriff's Deputy Richard Brantley alleged in arrest reports. The pair then allegedly ran into the woods. They were reportedly seen by a citizen a short time later in a nearby field, according to sheriff's reports.
Texas Department of Corrections officials were contacted to bring trained dogs to the scene. Officers established a perimeter, assisted by Hunt County Constable Terry Jones and Hunt County Investigator Kenneth Peters, Hopkins County Sheriff's investigators and community members. A manhunt was launched for the fleeing pair of men. The trained dogs were turned loose to track the scent of the two men, according to Hopkins County Sheriff Lewis Tatum.
One suspect was allegedly observed by Hopkins County Sheriff's Investigator Dennis Findley as he was fleeing from the dogs. The man allegedly climbing a tree. Assisted by Hopkins County Chief Investigator Corley Weatherford and Investigator Michael Russell, with the dogs at the base of the tree, Findley removed the man from the tree and took him into custody, according to Tatum.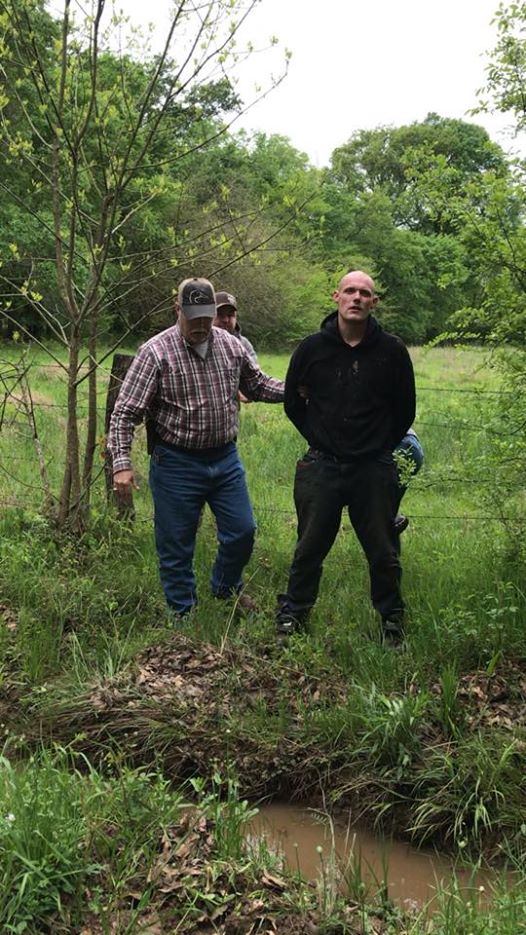 The suspect was identified in arrest reports as 29-year-old Bobby Daniel Faulkner. Arrest reports show a Faulkner to have a Wills Point address, but jail reports list has as residing in Dallas. Faulkner was taken into custody near County Road 1125 and transported by investigators and Sheriff Lewis Tatum to Hopkins County jail, according to arrest reports.
The other subject, identified in arrest reports as 33-year-old Cash Allen Price of Garland, was reportedly seen Sunday afternoon walking on FM 2653, where he was arrested by Investigator Peters. He was taken into custody at 2:16 p.m. and transported to the county jail, according to sheriff's reports.
"Investigator Kenneth Peters and Hunt County Sheriff-Elect Terry Jones work with Texas Department of Corrects guards/tracking people all the time, and have been a great asset to help us. And, we help them out if they need us too," Tatum said Monday morning. "This was good cooperative effort from officers, the property owner and numerous citizens from the community who help set up a perimeter. That's why things work so well in Hopkins County, everybody working together for the good of all."
Officials reported finding copper wire, multiple items with other people's identifying information and other items in the van and within the pair's possession during the alleged building burglary and subsequent search and arrests.
Price and Faulkner were booked into Hopkins County jail on two burglary of a building charges, as well as theft of property-copper, fraudulent use or possession of more than five pieces of identifying information and possession of a criminal instrument. Price was also charged on violation of parole warrant, according to arrest and jail reports.
The pair remained in Hopkins County jail Monday morning, April 6. Bond was set at $30,000 on each of the five charges; Price also was held without bond on the parole warrant, according to jail reports.
---
The Hopkins County Sheriff's Office is located at 298 Rosemont St., Sulphur Springs, TX 75482. Non-emergency calls can be made to (903) 438-4040.