A 56-year-old Hooks man is back in Hopkins County jail Wednesday, having been arrested on a felony charge for the second time in a week, according to arrest and jail reports.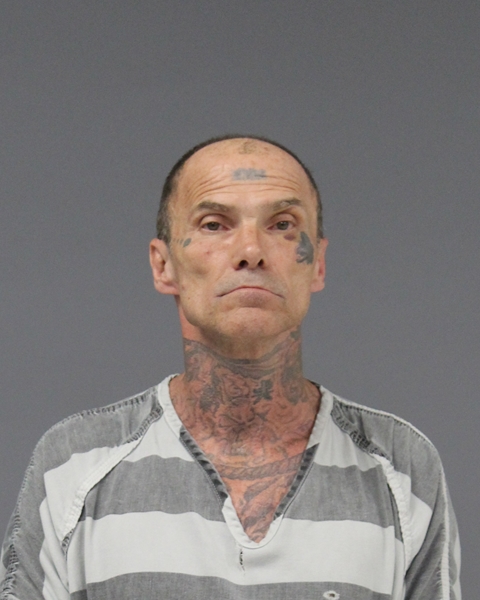 Hopkins County Sheriff's Deputies Elijah Fite and Zack Horne alleged seeing Jack Edmond Ross, a wanted man, in the drive-thru at an East Shannon Road food drive-thru after midnight. Communications operators confirmed the outstanding warrant for the 56-year-old man's arrest. Deputies initiated a traffic stop in the business parking lot. The man was "brought out of the vehicle" and taken into custody at 12:12 a.m. Wednesday, April 22, Fite alleged in arrest reports.
Jack Edmond Ross was transported to Hopkins County jail, where he was booked at 12:52 a.m. April 22 on the warrant for violation of probation, which he was for a burglary of a building charge, according to arrest and jail reports. He remained in Hopkins County jail on the charge later Wednesday, according to jail reports.
The arrest marks the second time Jack Edmond Ross has been in Hopkins County jail in the last week. He also spent April 16-17 in the county jail on a possession of a Penalty Group 1 controlled substance charge.
Hopkins County Sheriff's Deputy Bobby Osornio stopped to check on the man, who was in a truck sparked on the side of FM 69 north near County Road 3504 around 11 p.m. April 15. On contact, Osornio alleged the man was nervous and claimed Ross refused his request to search the truck. A police canine brought to the location allegedly gave a positive alert on the truck for contraband. A probable cause search yielded a syringe with a liquid suspected to be methamphetamine, resulting in Jack Edmond Ross' arrest on a controlled substance charge. He was booked into the county jail after midnight on the charge, Osornio alleged in the earlier arrest reports.
---
The Hopkins County Sheriff's Office is located at 298 Rosemont St., Sulphur Springs, TX 75482. Non-emergency calls can be made to (903) 438-4040.