As business and other establishments begin or prepare to reopen to the public, they will need determined "occupancy" loads. To help restaurants and retailers remain in compliance of the 50 percent maximum occupancy stipulation, Sulphur Springs Fire Rescue and Hopkins County Fire Department today offered tips to figure occupancy loads.
Governor Gregg Abbott April 27 in Executive Order 18 authorized approved Phase I reopenings to begin on May 1. Hopkins County Commissioners Court Tuesday morning issued an amended disaster declaration allowing permitted reopenings to begin at noon April 28. emain at no more than 50 percent occupancy.
Sulphur Springs and Hopkins County Fire administrators offer the following tips determining occupancy loads for restaurants and retailers who have or will be reopening this week.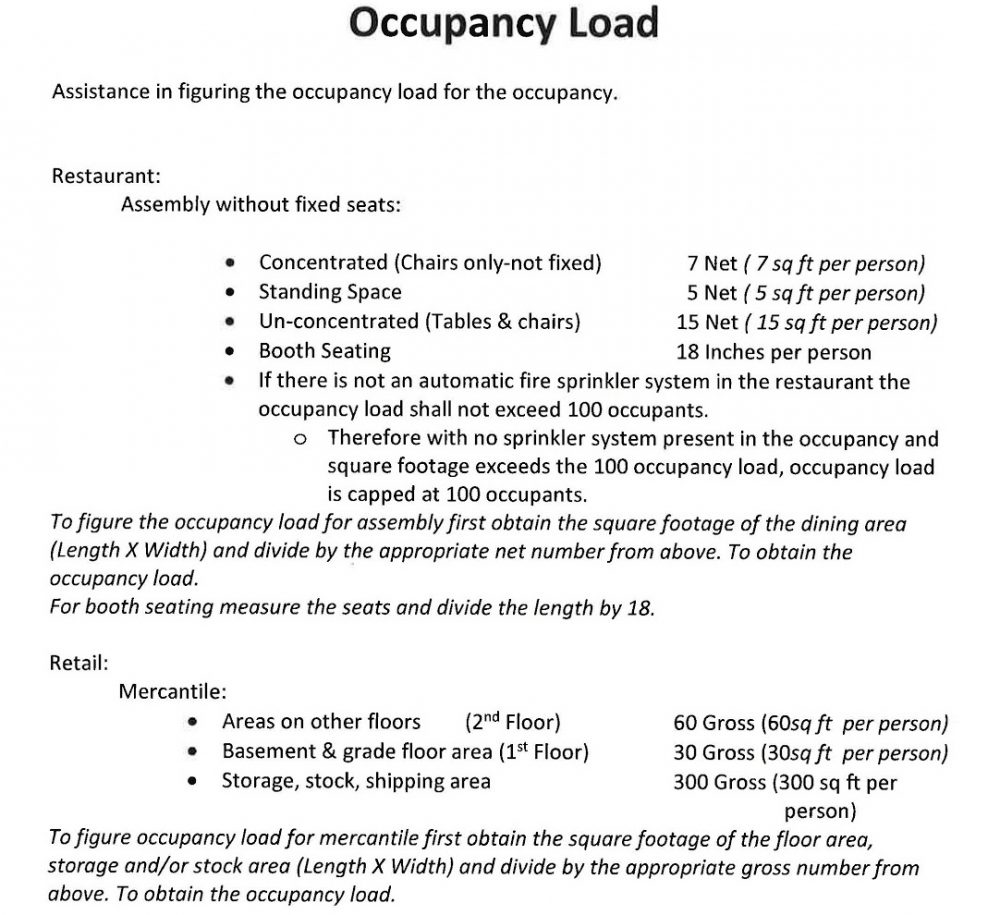 For additional questions or help figuring occupancy loads, contact Sulphur Springs Fire Rescue may directed to 903-439-3760 or Hopkins County Fire Department at 903-439-6217.
Specific protocols outlined by the Governor's Strike Force for retailers, restaurants, customers and others regarding the reopening of Texas following COVID-19 closures can be found in the Texans Helping Texans. Additional COVID-19 related information from the county emergency management team can be found online on the Hopkins County Emergency Management's information page and Facebook page.
---