Tira Community Center Closed, Food Pantry Stocked
By Jan Vaughn
The Tira City Council met at the Community Center on Monday, March 16. The group discussed upkeep of the building and grounds. The Council considered adding storage for pantry items and will be discussing this more at the next quarterly meeting on June 1. Janie Lewis gave a report on the Community Center rentals. As of March 18, 2020, the Community Center is closed for gatherings through April. This closure could be extended, if necessary.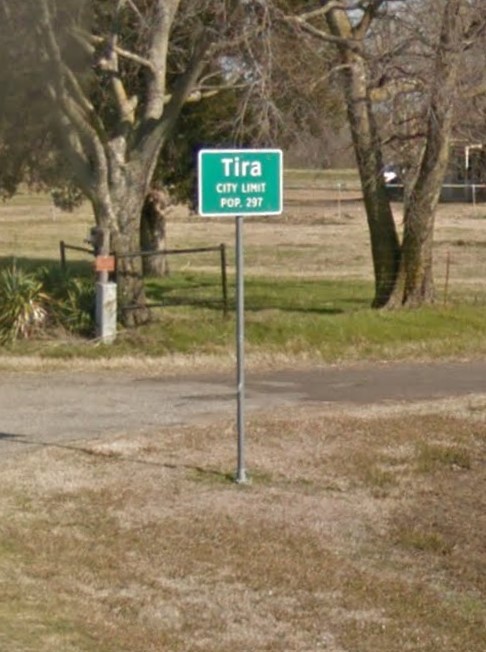 The Tira Food Pantry will continue to be stocked. The Council is asking that
those in need take what is they require, but leave some for others.
Joyce Dodd expressed a concern that the Tira Food Pantry demands may exceed the supply. Amie Davidson, a teacher at North Hopkins School, brought some bags of food for the pantry on Monday. We want to express our appreciation for the donation. If you would like to help out, please contact Joyce Dodd at 903-348-8754 or Tami Joslin at 903-268-2496.
Yvonne Weir reported that Dacy, Eli, and Elise visited on Sunday, March 7.
They went to Justa's flea market, fished, and then had supper at Tejano's in Cooper. Dustin, Everly and Maria visited that Monday. Daci and Dustin are Robert and Yvonne's daughter and son.
Robert, Yvonne, and Wesley spent three nights in Hot Springs, Arkansas during Spring Break. They enjoyed the Mid-America Science Museum, flea markets, and strolling downtown.
Nicole Klemptner would like to let you know that her boys are doing yard work again this year. She says, "It is called DJK Lawn Service and they can contact me at (430) 252-4603 or Dalton at 1 (430) 252-4594. They are very hard workers and do a wonderful job at anything they are asked to do!"
We spent most of Spring Break at home, but we did go to the Dallas Arboretum on Thursday. We had lunch at Razoo's Cajun Café in Mesquite, and then picked up Chip's sister Linda Ellen after she got back from working that morning. The flowers and grounds were gorgeous! It was a little warm, but there was a nice breeze, which made for
a wonderful day.
I always need and appreciate input from my friends to help keep me informed of news in our community. If you have any news pertaining to Tira residents, past or present, please contact me, Jan Vaughn, at 903-438-6688 or [email protected]