Graduation, Who's Eligible For Room And Board Rebates, Free Health Services Addressed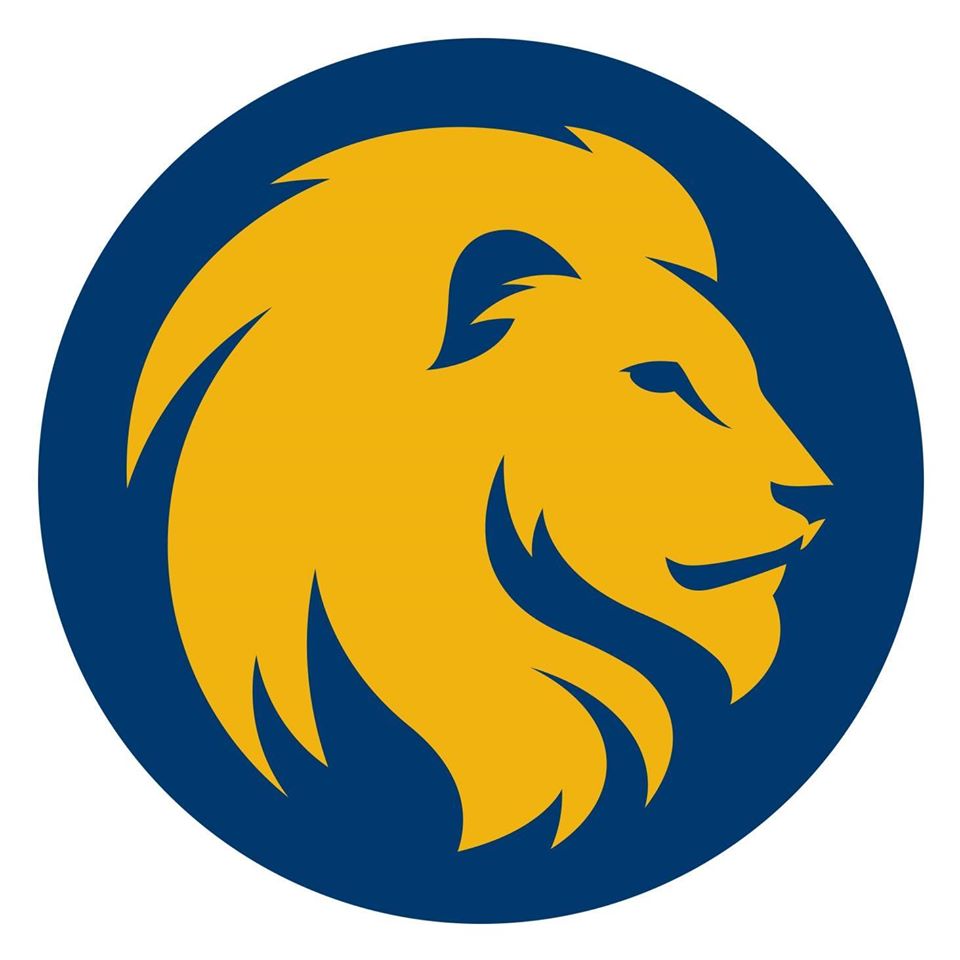 Several COVID19 related announcements were made this week at Texas A&M University-Commerce regarding the remainder of the semester. TAMUC graduation, class format, availability of free mental and medical health resources, spring 2020 commencement exercises, and which students are eligible for room and board rebates and the process to receive them were all addressed in the TAMUC announcements.
Class Format
TAMUC announced March 12 that all face-to-face classes were suspended due to the COVID-19 situation and that the university would be transitioning to online instruction at all A&M-Commerce locations, including the RELLIS campus, starting March 16, until further notice.
Today, TAMUC President Dr. Mark Rudin confirmed that A&M Commerce and all of its location will remain in an online-only format for the rest of the semester due to the situation surrounding the COVID-19 pandemic.
Graduation
Rudin Monday reported that the May 8-9, 2020 commencement ceremonies, like all campus activities scheduled through May 31, are being postponed.
"Currently, the Centers for Disease Control recommends canceling large-group events as they can contribute to the spread of COVID-19. We have also received guidance from The Texas A&M University System requesting that all campuses postpone events with more than 250 people, including commencement ceremonies, through May 31, 2020," Rudin wrote in a letter addressed to "Future Lion Alumni."
Students who have met the graduation requirements will receive their diplomas from the Registrar's Office after final grades are posted for the Spring 2020 semester. Commencements scheduled for Friday, May 8 and Saturday, May 9, 2020 will be rescheduled for December 2020, for those who wish to celebrate their achievement with family and friends.
No decisions have yet been made regarding August 2020 commencement exercises.
Any further questions regarding graduation may be directed to Linda King at [email protected].
Free Health Care
Free online medical and mental health support for common conditions that can be safely and accurately diagnosed and treated online are is also offered for students through the Campus.Health program.
For the next 12 weeks, A&M-Commerce students will be able to remotely connect with healthcare professionals via Campus.Health, which provides 24/7 medical and mental telehealth care for all students, at no cost.
"As our students are learning remotely through online classes due to Coronavirus (COVID-19), Campus.Health will complement our on-campus student health services during this stressful time," a March 23 TAMUC news release states.
Current clients of the Counseling Center have the option to continue their therapy either in person or to utilize distance counseling. New clients wanting to initiate mental health services can call the Counseling Center at 903.886.5145 to schedule an intake appointment. Both intake and future appointments can also be done either face-to-face or by distance counseling.
Room and Board Rebates
Students who have prepaid for housing and dining costs and choose to move out will need to complete the Spring 2020 Credit Form to receive a prorated credit for unused housing and dining services between March 25, 2020 (or the date they choose to move-out if after March 25) and May 8, 2020. 
TAMUC Students who receive room or board scholarships are not eligible for the rebate. Students whose room and board is paid for by the university through the Honors College, Intercollegiate Athletics, Band, Music, third-party, resident assistant, RLL staff or other are also ineligible for the rebate. Should these students choose to move before the end of the semester, any rebate would be credited back to the awarding department — not to the student's account. These students should direct any questions they may have regarding rebates to their awarding department directly, according to a TAMUC press release.
Eligible students can choose whether to apply the credit for the unused portion of housing and dining services to the their accounts for either the Spring 2020 or Fall 2020 academic semester.
Housing students who choose a Fall 2020 academic semester credit will also be awarded a $500 university scholarship to be applied to their account in the Fall of 2020. Refunds take into account any financial aid that is received and any outstanding balance owed to the university. Students should consult the university financial aid office to see whether the credits will have an impact on financial aid eligibility.
Students should complete the Spring 2020 Credit Form online in their MyLEO Housing Portal and schedule a move-out date before the end of the semester. No prorated credits will be applied for move-outs after April 26. All students will be required to move personal belongings out of the residence halls by the close of the Spring academic semester on May 8.
Students who only have a dining contract should submit the Spring 2020 Credit Form online in their MyLEO Housing Portal, indicating they won't be returning to campus. Those students will receive a prorated credit based on the same method, that will be applied to the Spring 2020 semester and will not be eligible for a $500 credit in the Fall 2020 semester.
To meet CDC guidelines and maintain social distancing, student move-outs will be coordinated by a scheduling system facilitated by residential life staff.
Students who still have questions after reviewing the Spring Residential Living and Learning Rebate Frequently Asked Questions may email them to [email protected].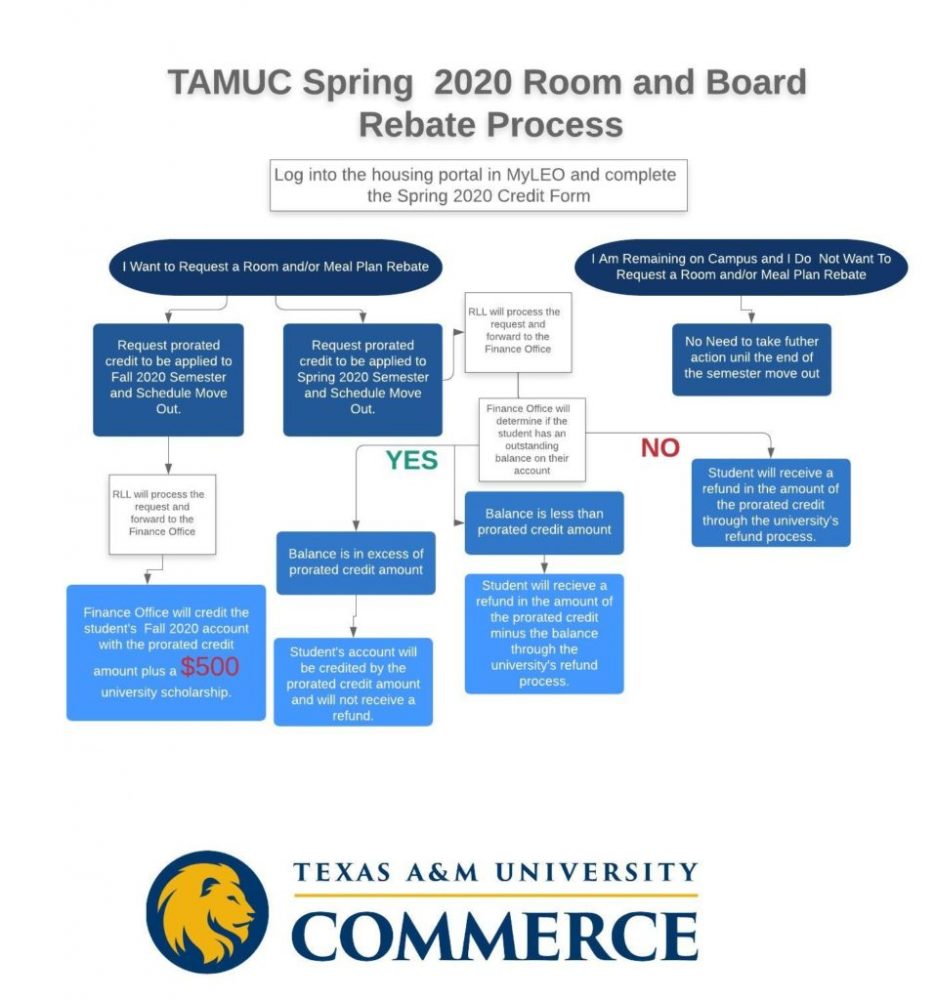 ---