A 43-year-old Ponder man was arrested Wednesday night after an allegedly stolen vehicle was found crashed on a county road, according to arrest reports.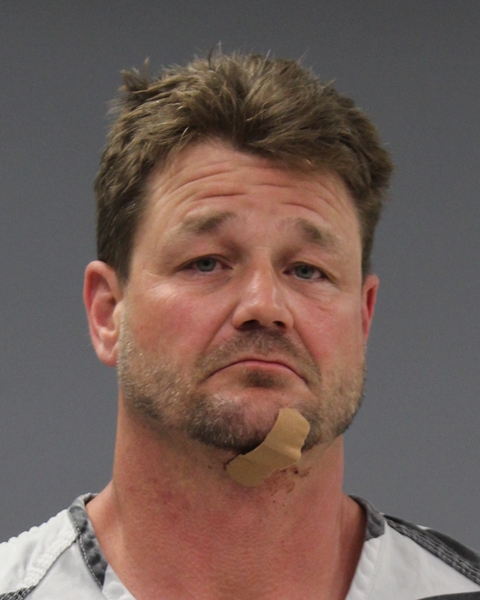 On March 18, a Ford F150 pickup was allegedly taken from the 1200 block of South Broadway Street in Sulphur Springs without the owner's consent.
Police learned a short time later the stolen truck had been located on County Road 2307, according to Sulphur Springs Police Sgt. Matt Glenn.
Hopkins County Sheriff's deputies were dispatched 7:03 p.m. March 18 to County Road 230, where a pickup was reportedly in the ditch.
The driver of the stolen pickup had crashed the pickup into a tree in the 1500 block of CR 2307, the began walking away from it. A witness talked to and confronted the man about the crash. Consequently, 42-year-old Odis Clint Farrar of Ponder was taken into custody at 7:11 p.m. in the 1500 block of CR 2307 for unauthorized use of a vehicle.
Farrar, who is also noted in reports to be known by Odis Clint Fauce, was booked into Hopkins County jail at 9:15 p.m. March 18, and remained there Thursday, March 19, 2020. Bond was set at $5,000 on the felony unauthorized use of vehicle charge.
March 18, 2020 marked the second time Farrar has been booked into the county jail in the last year, according to jail reports. He also, records show, spent Aug. 13-27, 2019, in Hopkins County jail on a criminal trespass charge. His criminal history too includes multiple arrests, the first in 1995 for investigation of burglary of a building; and controlled substance possession and robbery convictions, for which he was sentenced to time in a state facility, according to jail reports.
---
The Hopkins County Sheriff's Office is located at 298 Rosemont St., Sulphur Springs, TX 75482. Non-emergency calls can be made to (903) 438-4040.