With all Hopkins County offices closed to all visitors without an appointment, many will have to find other means to take care of business with the county — including online, by mail, email and in some cases drop boxes.

KSST talked to some of the district and county officials to see what services are offered as an alternative to face-to-face interactions at various county offices. Below are some of the options available for county residents.
District Court
Eighth Judicial District Judge Eddie Northcutt Friday and the courts administrator sent out notices March 13 to those involved in the court system in Hopkins County notifying them measures are being implemented, at the recommendation of the Office of Court Administration, as a precautions due to the spread of coronavirus across the state, country and globe.
All non-essential proceedings are being rescheduled as needed. To avoid large groups of people, as state and federal officials are recommending, non-essential in-person court proceedings will be avoided through
Click here to see the order regarding local district court.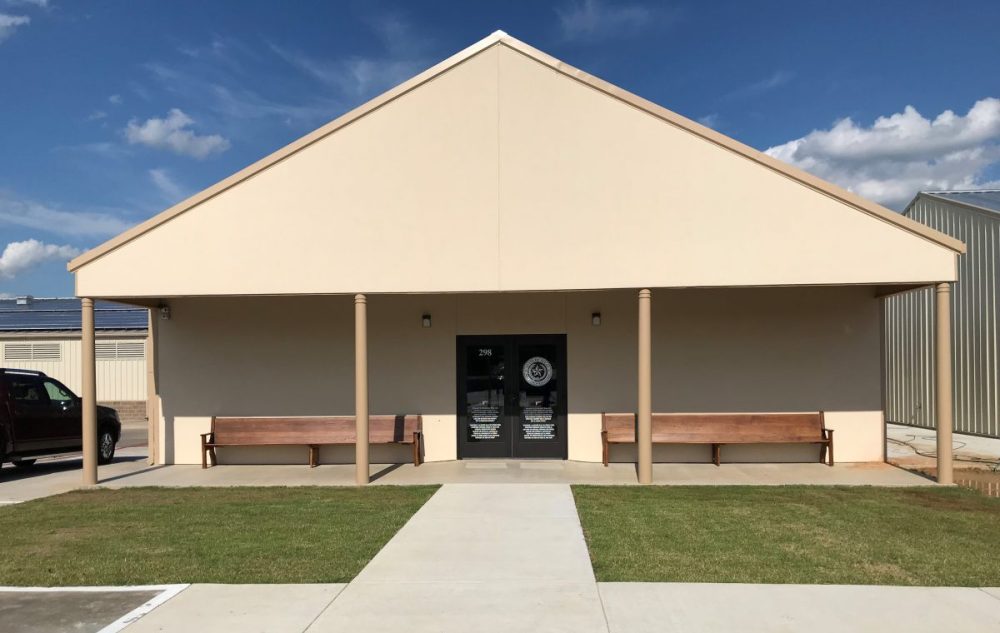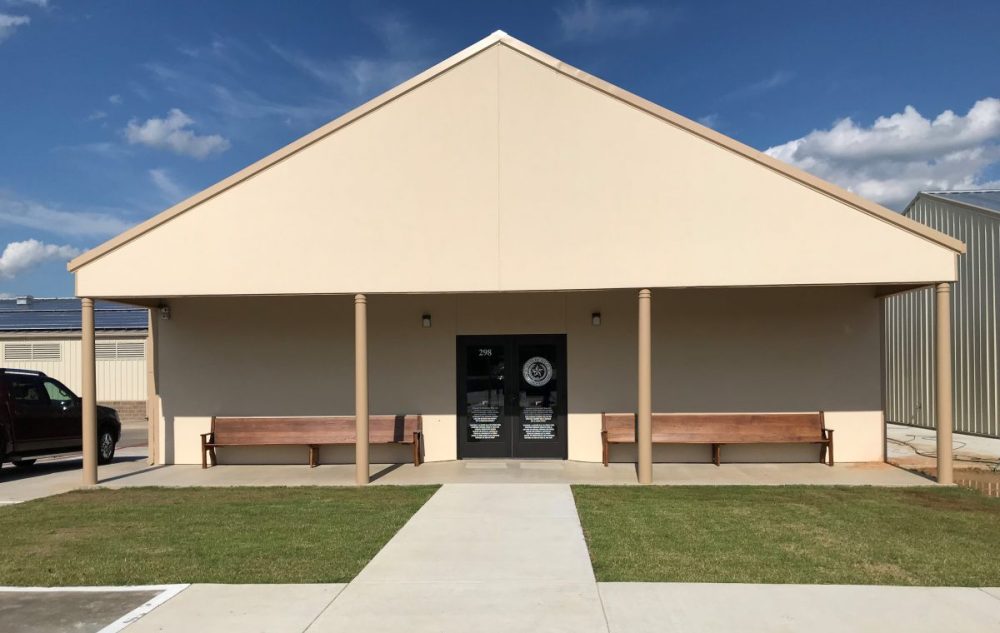 District Clerk
The District Clerk's Office typically sees more people seeking passports. People can go to the US Department of State website and select the best options to renew or apply for a passport. Current expectations are for a 6-8 week late. Due to the COVID-19, expedited service has been suspended and routine service may be delayed. Additional local information regarding is available in the passport option under the district clerk tab on the Hopkins County website.
Attorneys are able to do electronic filing, and pro se litigants can e-filed as well. Any other public court costs may be sent through the mail.
Dockets are being reset to a later date. They may be found at on the county website as well.
Justices of the Peace
Click here to see the temporary standing order passed by the JP courts regarding this matter.
Tickets in the Justice of the Peace Courts may be paid online at Texasonlinerecords.com, by mail or put in the drop box outside of the front doors at Hopkins County Courthouse Annex, where the Justices of the Peace Offices are located.
To pay online, simply log onto Texasonlinerecords.com, then select Hopkins County and either Precinct 1 Judge BJ Teer or Precinct 2 Judge Brad Cummings. Records can be accessed by either ticket number or your name and date of birth, then follow the prompts.
Just about any paperwork that would need to be utilized in the Justice of the Peace Court — small claims paperwork, occupational driver's license applications, petitions — can be found at on the JP Forms and Fees link on the Hopkins County website.
"They can email to us. It's a misconception that all things need to be done hand-to-hand. We have the means and are capable of doing petitions electronically. They just have to indicate on petition that it's ok to email you," Cummings said.
Questions may be directed to Judge Teer at [email protected] or
903-438-4026 and to Judge Cummings at [email protected] or 903-438-4036.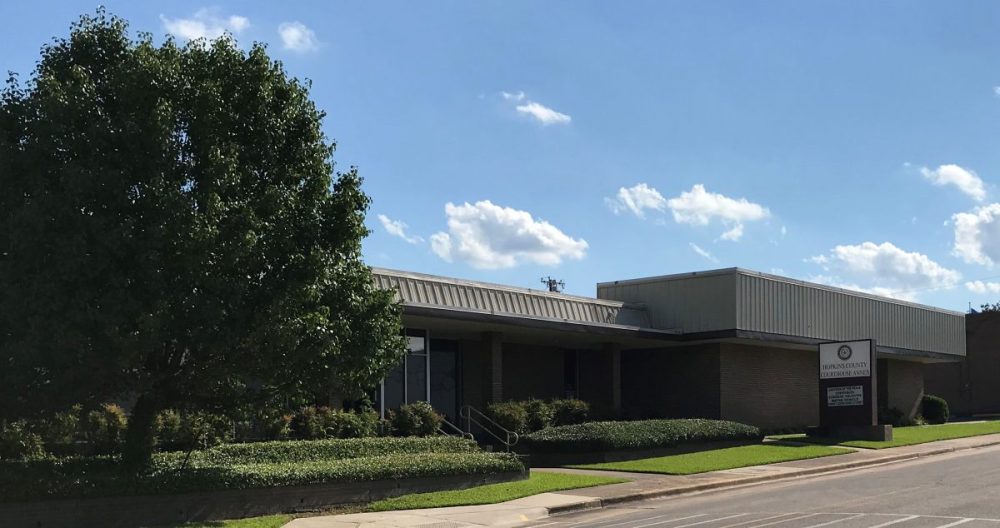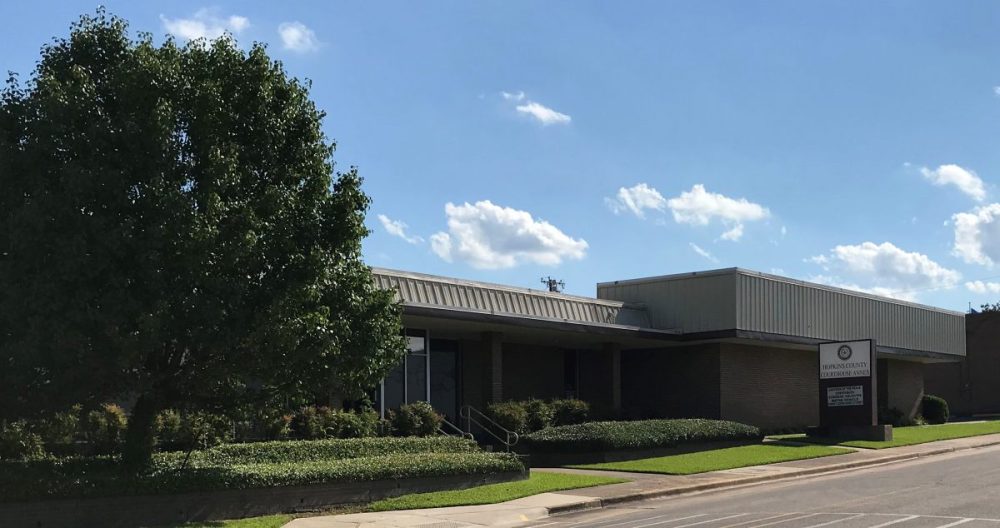 Tax Assessor/Collector
Anyone needing to pay taxes may do so online at Texasonlinerecord.com by selecting Hopkins County, then following the prompts; they may be mailed to PO Box 481, Sulphur Springs, TX 75483; or deposited in the drop located near the front glass doors at the Hopkins County Annex, 128 Jefferson St., Suite D, in Sulphur Springs. The drop box, Tax Assessor Collector Debbie Pogue Mitchell reported.
The state has waived for 60 days fees for vehicle registrations, titles and handicap placards. Those who wish to take care of those items may do so by mailing the proper payments and information to the address provided, online n the DMV site as directed in the letters they received for renewals. Questions related to these topics may be directed to 903-438-4063.
Hopkins County Clerk
Many records filed and housed at the County Clerk's Office can also be accessed online.
Applications for copies of birth and death certificates, requests for a copy of military discharge can be found under the vital forms tab under the County Clerk option. These items may be returned by mail, or email. Those who need a birth certificate quicker than mail would allow may contact the clerk's office for additional details.
To file for a new marriage license, the couple must be present; contact the county clerk's office at 903-438-4074 At least one member of the couple must reside in Hopkins County, and they will need to contact the county clerk by phone or email to arrange an appointment. Marriage licenses are good for 90 days, but must be obtained at least 72 hours before the ceremony unless special conditions apply. Thus, the clerk's office is asking those who do not plan to wed before the end of April to consider waiting until the COVID-19 measures have been lifted to file their application.
Dockets may also be checked online and property records may be found at Texasonlinerecords.com. A login is required, but there is no fee to search real property from 1967-the present and public records.
Those who have idocket.com accounts will be able to login and view accounts there.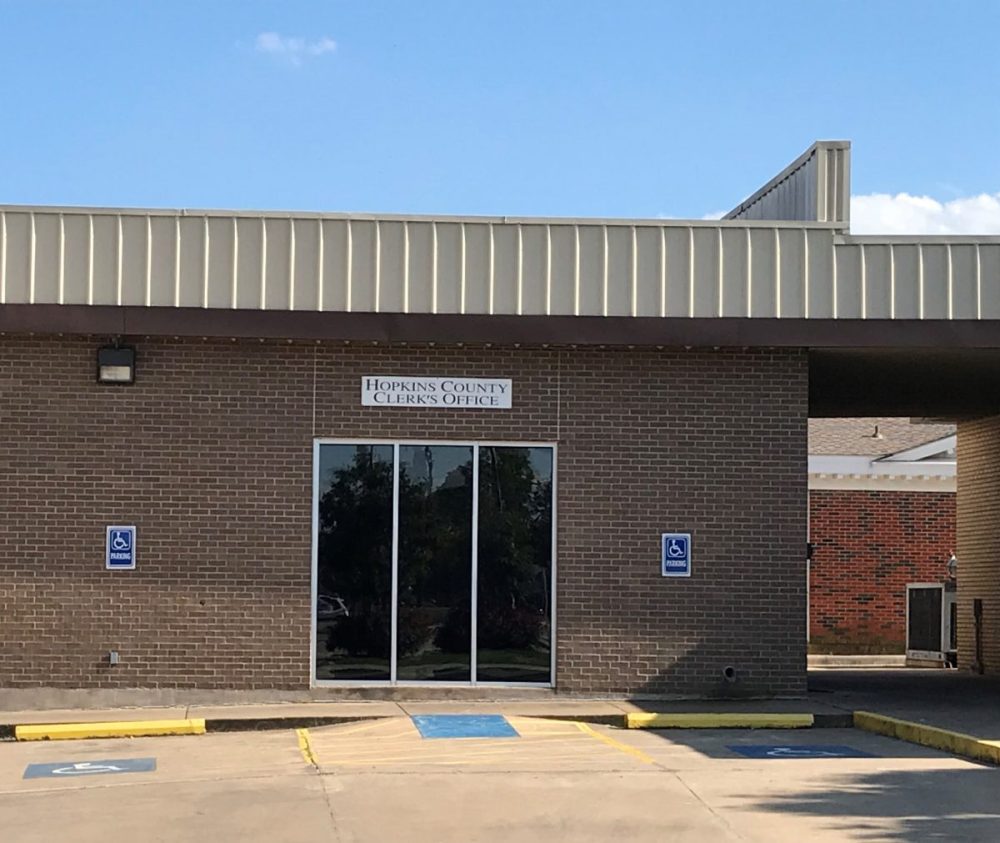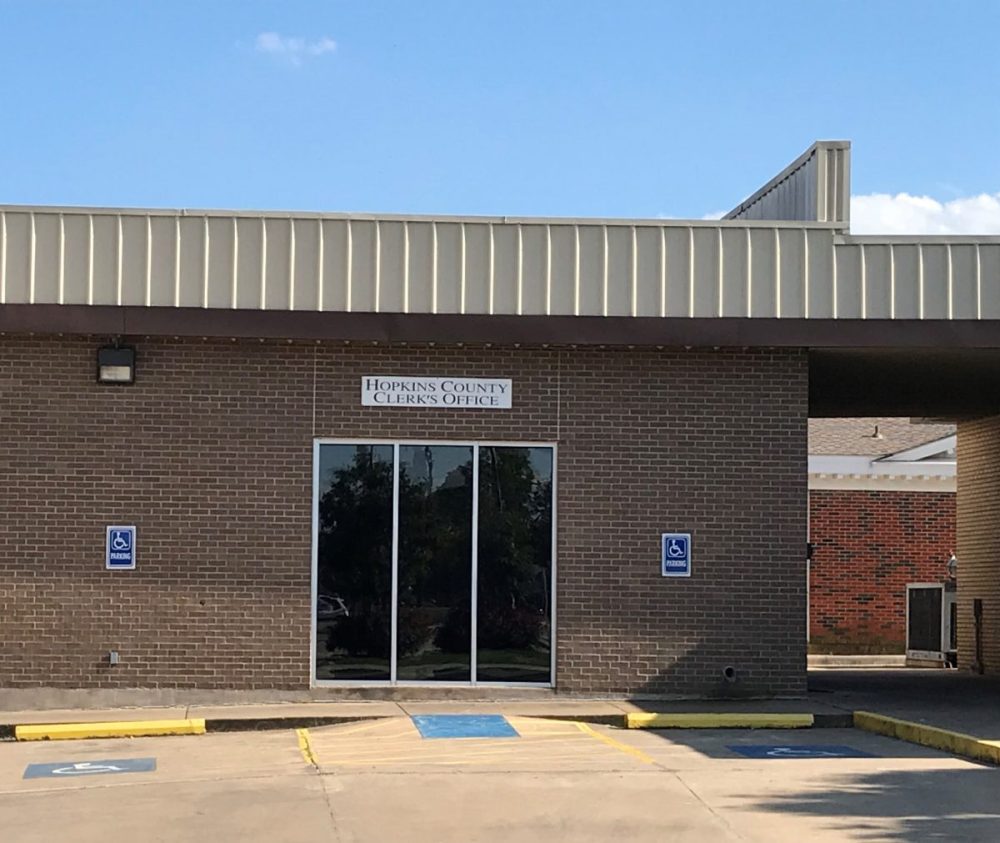 County Attorney
The County Attorney's office doesn't offer online payments. Payments made to the county attorney's office would need to be mailed as a money order or would have to be made at the office. Call 903-438-4017 for more information or to schedule an appointment for necessary business.
Large court dockets are on hold due to COVID-19 concerns and precautions. Those involved should be notified by May regarding their cases which are to be rescheduled Essential hearings for matters that must be addressed quickly will still be addressed, however.
The County Attorney's Office may be reached by calling 903-438-4017.
Treasurer/Veterans Services
Most of the functions of the treasurer's office are handled in-house.
The Veterans Service Officer said he able to assist with some things over the phone. He's able to fill in and submit forms electronically for them, or to make them electronically and make calls on their behalf. However, he is currently limited in what he is able to do due to the measures being taken by COVID-19 across the state, including closing of offices.
The Treasurer/Veterans Service Office may be reached at 903-438-4003 or [email protected]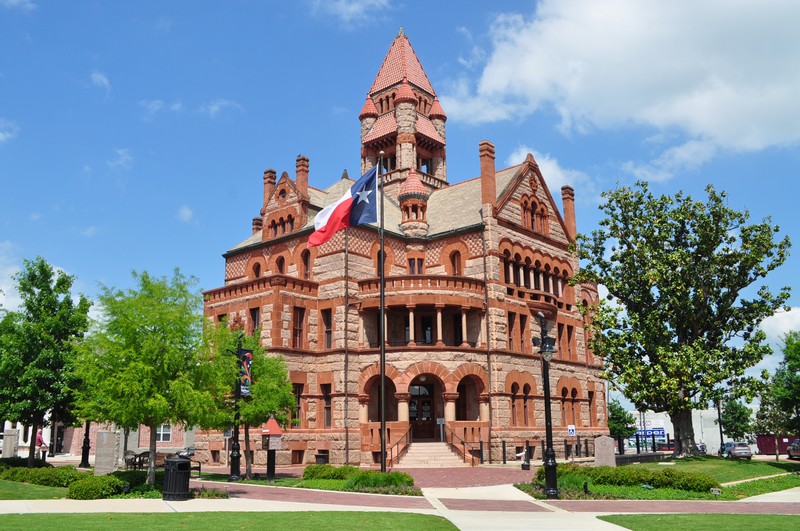 County Court-At-Law
The court schedule and polices can be found on the County Court At law page on the Hopkins County website.
"Courts across Texas are flexing to be able to safely continue our work. In the Hopkins County Court at Law, our business primarily consists of family law cases, criminal misdemeanors, and mental health hearings. Going forward and until we receive different guidance from Governor Abbott, 99% of our cases will be heard remotely. We're encouraging every attorney, witness, and court visitor to download a free teleconference app called Zoom which will allow them to observe or participate from home or another safe place. For folks who are not tech-savvy, we are working on other solutions so they can still have their day in court while not putting anyone at risk," Hopkins County Court-at-Law Judge Clay Harrison stated Friday regarding the court's temporary policies.
Click here to see temporary polices in the County Court at Law.
Contact the County Court-At-Law at 903-438-4004.
Civic Center
The Civic Center was already closed to the public when the decision regarding closing of offices except by appointment was made Monday. Civic Center staff are rescheduling events when possible, but some are seasonal and can't be rescheduled. That means cancelations. With no definitive date for reopening due to the uncertain and changing COVID-19 situation across the globe, it's hard to rescheduled.
To contact the Civic Center call 903-885-8071 or send an email to [email protected]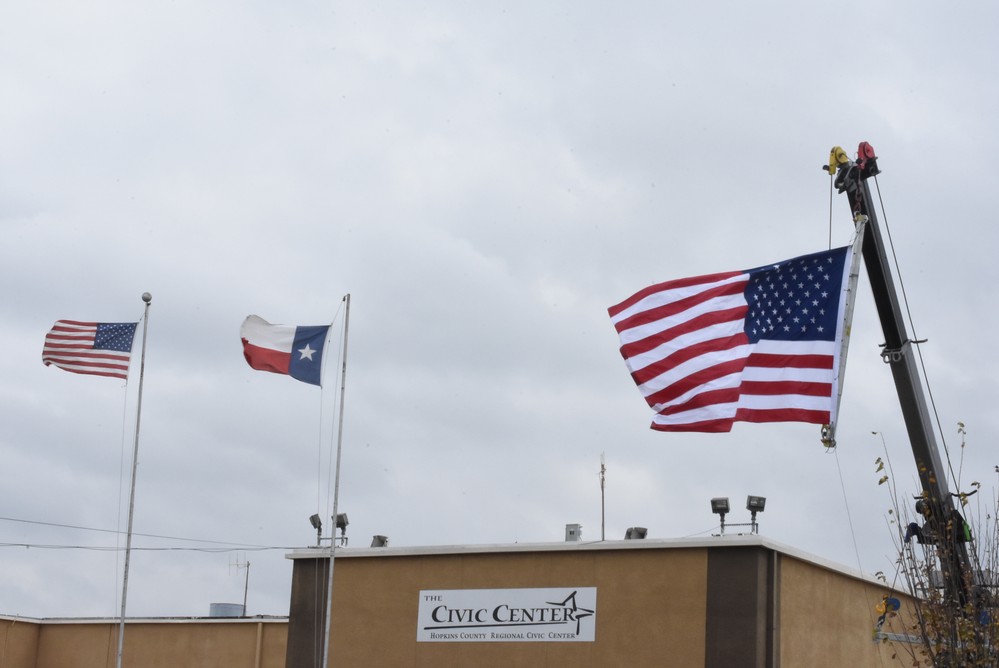 Sheriff's Office/Jail
Hopkins County Jail has taken measures to protect staff and inmates. On-site visitation was discontinued on March 13, in response to Governor Abbots order.
NCIC, the video visitation contractor for the jail, will provide two free offsite visits. For more information contact the jail by phone.
AgriLife Extension
The Hopkins County Texas AgriLife Extension Office staff are taking turns manning the Houston Street office. Any Extension programs scheduled, including a diabetes program and septic system class, have been canceled until further notice. Jessica Taylor works the first part of the week. Barbara Sanders will continue on her normal schedule. Johanna Hicks and Mario Villarino will work Wednesday and Thursday.
Villarino told the Commissioners Court Monday that Etension Service agents are making efforts to share important information about COVID-19 provided by the CDC. NETBIO is trying to make a decision regarding their sale, whether to hold it with the auction online or otherwise.
Extension provides an online meeting resource that other county offices can utilize to communicate and share information.
College Station is trying to work out a system to potentially offer a pesticide class online.
Hopkins County Extension Office at 903-885-3443.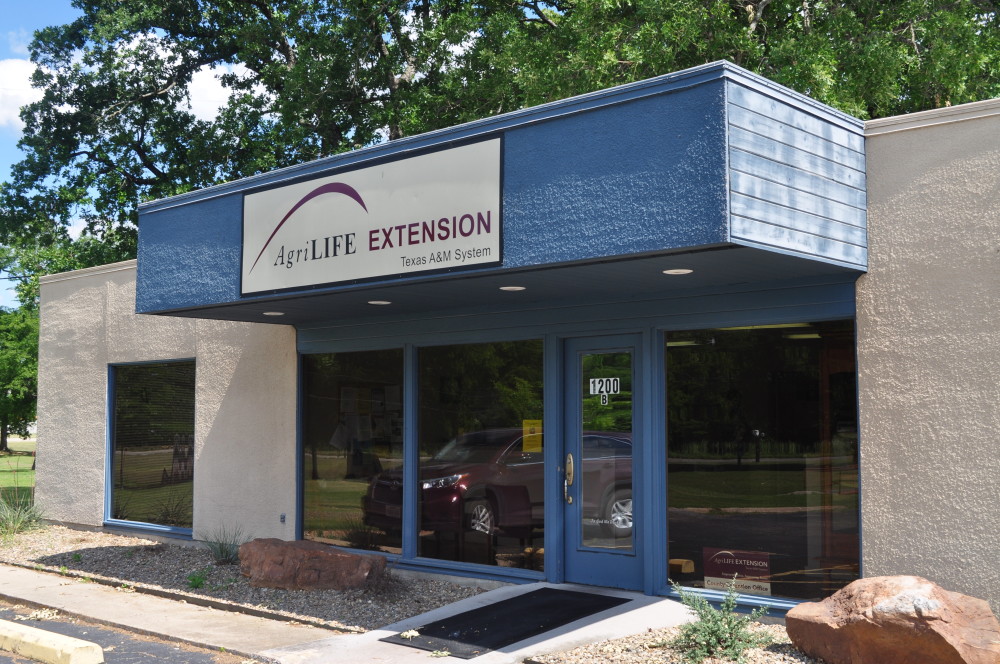 ---