Most state parks remain open during the COVID-19 pandemic, but there are some important changes to park procedures that become effective April 1, to help protect the health and well-being of visitors, volunteers and staff. One big change will be that all day-use and camping permits must be purchased online before your visit.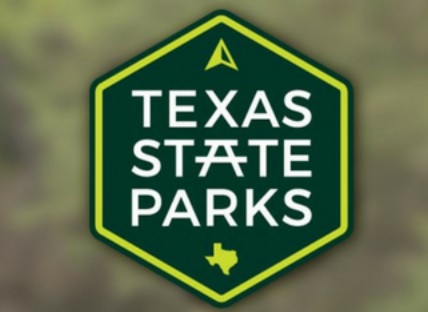 As the COVID-19 situation continues to evolve, more changes including park closures may happen suddenly, according to Texas State Parks Director Rodney Franklin.
Park visitors are reminded to check the Texas State Parks Alert Map or contact the park for updates before they head out until the COVID-19 pandemic improves. Some may also be closed due to weather or other related issues.
For instance, the TSP Alert Map shows Cooper Lake State Park Doctor's Creek Unit closed March 26 due to high water levels from recent rain, and the closure may last until May. The Alert Map also lists CLSP South Sulphur Unit closed as of March 26 to all day use visitation and the following areas will remain closed until further notice, due to flooding and flood damage in the Deer Haven restroom; Buggy Whip restroom; Heron Harbor day-use area and restroom; Honey Creek boat ramp, restroom, and fishing pier; Oak Grove camping area; and Sunset Cove and Eagle Point piers.
Franklin said visitors should expect the following at state parks that are open:
There will be no on-site transactions beginning April 1. Vistors must pre-register and pay all day-use and overnight fees online before you arrive. For help with this process, visit our Reservation Information page for simple how-to videos.
Fewer park visitors are allowed. Fewer visitors make it easier to comply with social distancing guidelines.
There will be no programs as all in-person events and equipment rentals are cancelled.
All group sites (halls, campsites, etc.), those where more than 10 people can gather, have been closed, including park headquarters buildings, visitor centers, interpretive centers, stores, and park stores are closed.
Some parks are closed due to difficulty complying with guidelines for social distancing or disinfecting. Check the Alert Map for the latest status of parks.
TPWD will waive cancellation fees for individual who cancel in March and April, provided the individual contacts the Customer Service Center at (512) 389-8900 or [email protected]
If a reservation is impacted by a facility or park closure, a Customer Service Center agent will contact the individual – individuals in those instances do not need to contact the park service. Customers are being contacted in order of arrival date. For general park information visit TexasStateParks.org.
"We urge you to follow guidelines set by federal, state and local officials regarding social distancing, crowd size and other protocols. In return, we promise to remain diligent in making your visit safe and enjoyable," Franklin stated.