Framing began Thursday on the new county building being constructed at the corner of Rosemont and Houston Streets. Construction is projected to take 2-3 weeks to complete.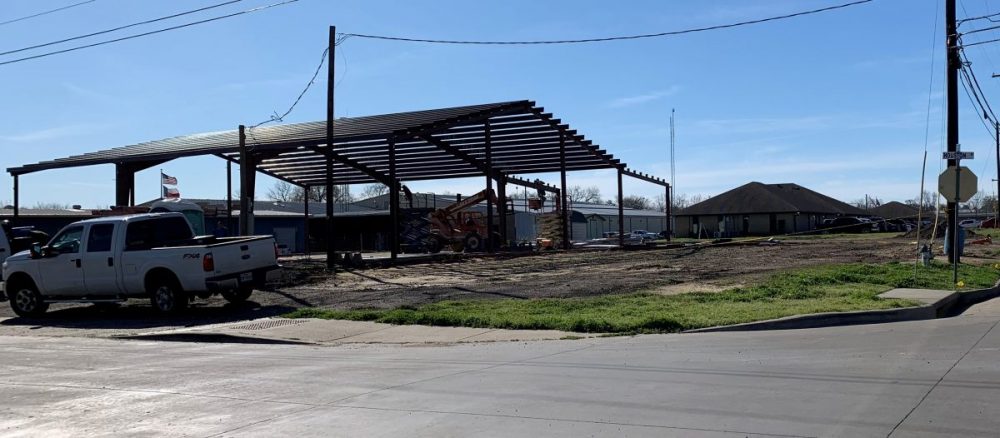 Hopkins County Commissioners Court in the fall of 2019 considered the cost to renovate an old building at the corner of Rosemont and Houston Streets versus the cost to tear it down and put a new building on the site. An examination of the structure showed a large hole in the roof. Rotting oak framing on one side of the building had also fallen onto items stored there. The cost to replace the existing structure with a new building was determined by county officials to be the more financially sound option.
In mid-November, the Commissioners Court accepted Mark Baird's bid of $73,300 to construct the new building on the pad site of the former structure. The county then had the task of removing everything out of the deteriorating building on the site by Thanksgiving. The building was razed in December, with bundles of salvaged lumber, metal and materials offloaded to be used elsewhere throughout the county.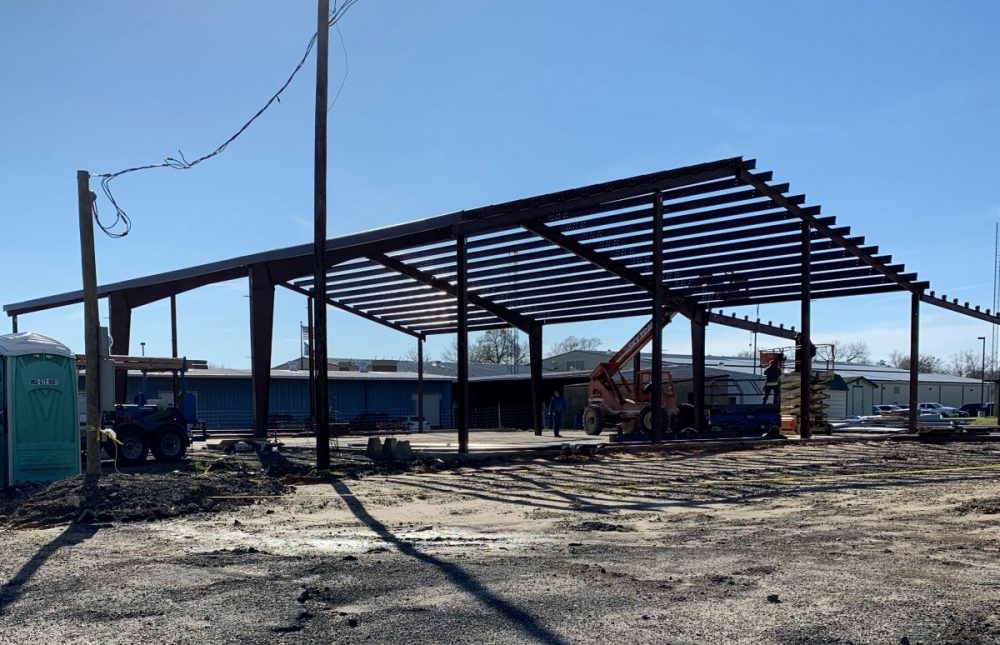 The initial goal in December was for construction to start in January, or as close to that as possible, but construction for the project was pushed back a few months.
Framing began Thursday and is expected to take 2-3 weeks to complete, which could see it finished by the end of the month, weather permitting, according to Mark Baird.
The building, once completed, will be used primarily by Hopkins County Sheriff's Office by inmates skilled in mechanics or who are interested in learning certain shop skills, for work on county vehicles and equipment. Commissioners will be able to drive or send over county apparatus to be worked on in the facility, officials said when approving the project.