Como-Pickton Consolidated Independent School District Superintendent Dr. Greg Bower announced Monday afternoon, in a letter addressed to parents and students, that school will likely remain closed through May 1, due to COVID-19. The decision for the Como-Pickton CISD Extended closure was made following the President's extension of social distancing guidelines through the end of April.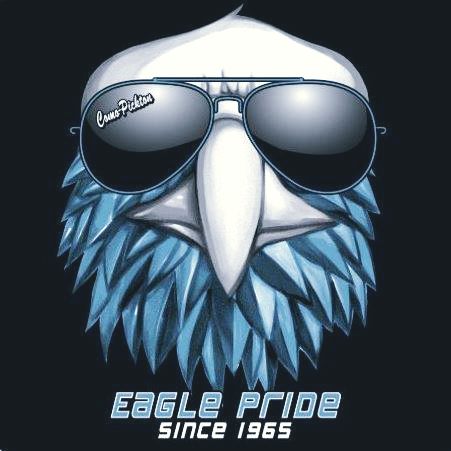 Bower announced May 4 as a tentative restart date for Como-Pickton CISD unless state, federal and local officials decide an earlier date if more appropriate.
Bower encouraged parents to use the instructional materials sent home to their children as to help guide students' learning while the campus is closed. Parents who struggle in helping their children are encouraged to reach out to their child's teacher or campus; staff are available from home to help students.
Meals
The school meal program continues to offer meals for children. Last week, CPCISD prepared, distributed and delivered approximately 1,000 meals to children in need. CPCISD plans to continue offering this for students as long as resources allow, Bower wrote in the letter.
Como-Pickton CISD offers lunch and breakfast for students. A drive-up pick-up service is available between 10:15 and 11:15 a.m., Monday through Friday, at the front entrance of the elementary school.
In order to prepare the correct number of meals each day, families are asked to call the School Closure Student Meal Hotline, 903-488-8895, the day prior to picking up the child's meals. The hotline will be answered Friday for Monday meal pick-up. Hotline hours will be 8-11:30 a.m. Monday-Friday.
While all who are able are encouraged to participate in the pick-up process, the school realizes there are instances where that's not possible. District staff will deliver meals if it's "impossible for you to make arrangements to pick them up," district resources permitting.
Any further questions may be made to the Student Meal Hotline from 8-11:30 a.m. Monday-Friday, or may be emailed to the child's campus principal.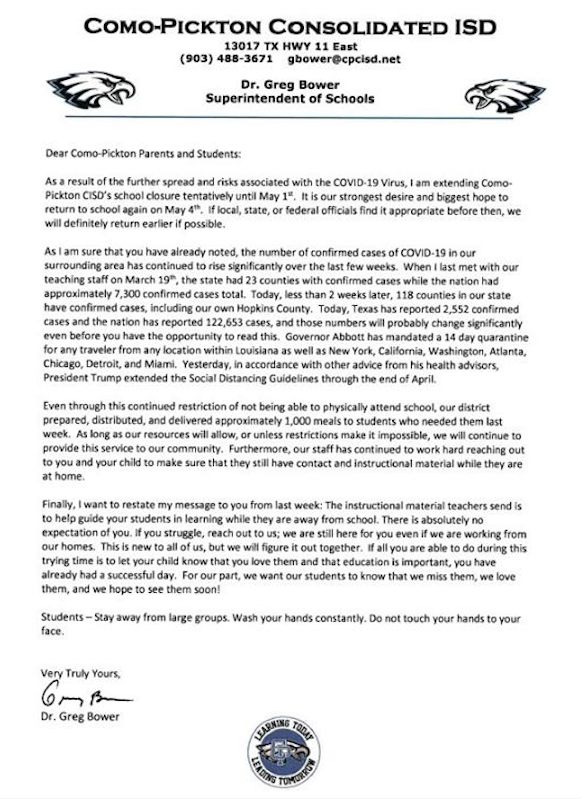 ---