A 49-year-old Commerce man was arrested after deputies reported finding nearly 4 grams of suspected methamphetamine in his vehicle.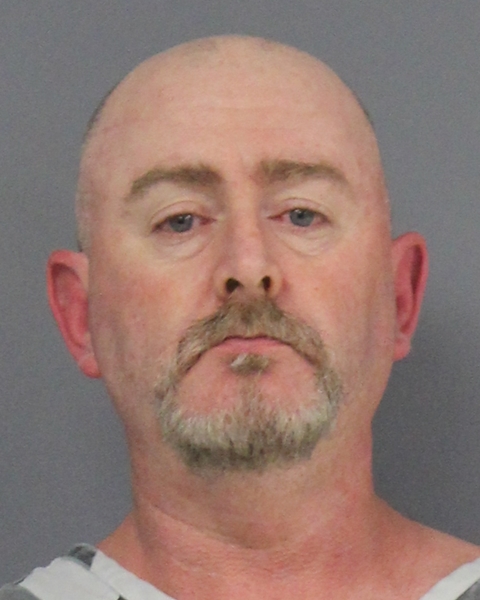 Hopkins County Sheriff's Sgt. Scott Davis reported stopping a white car at 8:21 p.m. Feb. 29 for failure to use a turn signal as he turned east from FM 2653 onto Highway 67 west. The car pulled into a Highway 67 driveway before stopping.
On contact, the driver allegedly displayed signs of nervousness. The driver, identified as Todd Patrick Harrigan, admitted he'd received a citation within the last 6 months for possessing drug paraphernalia, specifically a meth pipe, the deputies alleged in arrest reports. When asked if he had any illegal narcotics in the vehicle, Harrigan's demeanor reportedly changed and he denied the deputy's request to search the car.
Davis requested a police canine to be brought to the location. Deputy Colt Patterson responded with his canine, Maly. The canine reportedly gave a positive alert for illegal narcotics during a sniff search around the car.
Harrigan was handcuffed while deputies conducted a probable cause search of the car. Officials alleged finding several loose shards of a crystal-.like substance deputies believed to be methamphetamine in a cup holder in the console, and a clear glass pipe with a large amount of residue inside wrapped in a paper towel and a plastic bag containing crystal like substance suspected to be methamphetamine were between the passenger's seat fold.
The contraband was secured and the driver taken to jail. The suspected methamphetamine weighed 3.78 grams, including packaging and field tested using a kit positive for meth. Consequently, Harrigan was booked into Hopkins County jail for possession of 1 gram or more but less than 4 grams of a Penalty Group 1 controlled substance.
He remained in Hopkins County jail Monday, March 2. Harrigan was also charged on a warrant for not taking care of a speeding ticket. Bond was set at $10,000 on the felony controlled substance charge, according to jail reports.