A 25-year-old Little Rock, Arkansas woman allegedly admitted to being under the influence of heroin and Xanax when she and a child were found on the floor at a Cumby rest stop early Wednesday morning.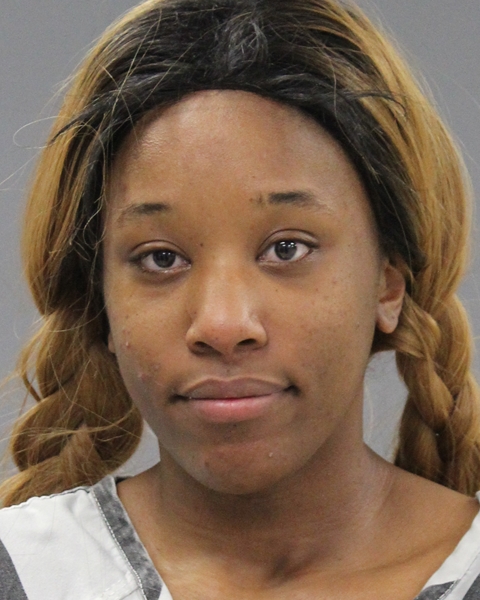 Hopkins County Sheriff's deputies responded at 5:23 a.m. March 25 to a report of a person sleeping on the floor at Cumby rest stop with a small child. Upon arrival at the eastbound rest area, HCSO Sgt. Shea Shaw reported officers found Taylor Shawaun Pierce sitting on the floor holding her 2-year-old. Pierce allegedly had very slurred speech and trouble staying awake.
A person at the rest area reported seeing the woman asleep on top of the child on the floor; the child was only wearing pants, deputies noted in reports.
Pierce allegedly admitted to officers that she was under the influence of heroin and Xanax. Heroin drug paraphernalia was allegedly found in a bathroom at the location, where deputies reported Pierce admitted she'd ingested heroin. Drug paraphernalia was reportedly found on her as well. Pierce also admitted heroin paraphernalia and Xanax could be found in a Toyota Camry at the rest stop; paraphernalia and 1 1/2 Xanax were found in the vehicle, deputies alleged in arrest reports.
Pierce was taken to jail, where she was charged with endangering a child and possession of less than 28 grams of a Penalty Group 3 controlled substance; the child was released to Child Protective Services personnel, Sgt. Shaw and day shift deputies alleged in arrest reports.
Pierce remained in Hopkins County jail Thursday morning, March 26. Bond was set at $2,000 on the controlled substance charge and $10,000 on the child endangerment charge, according to jail reports.
---
The Hopkins County Sheriff's Office is located at 298 Rosemont St., Sulphur Springs, TX 75482. Non-emergency calls can be made to (903) 438-4040.