The list of local schools extending spring break, as a precaution against coronavirus, continued to grow Friday afternoon with all Hopkins County districts and Yantis opting not to hold classes next week. UIL has also suspended all activities March 16-29.
Cumby, North Hopkins, Como-Pickton, Sulphur Springs ISD, Miller Grove, Saltillo, Sulphur Bluff all confirmed this afternoon that they will not have classes next week.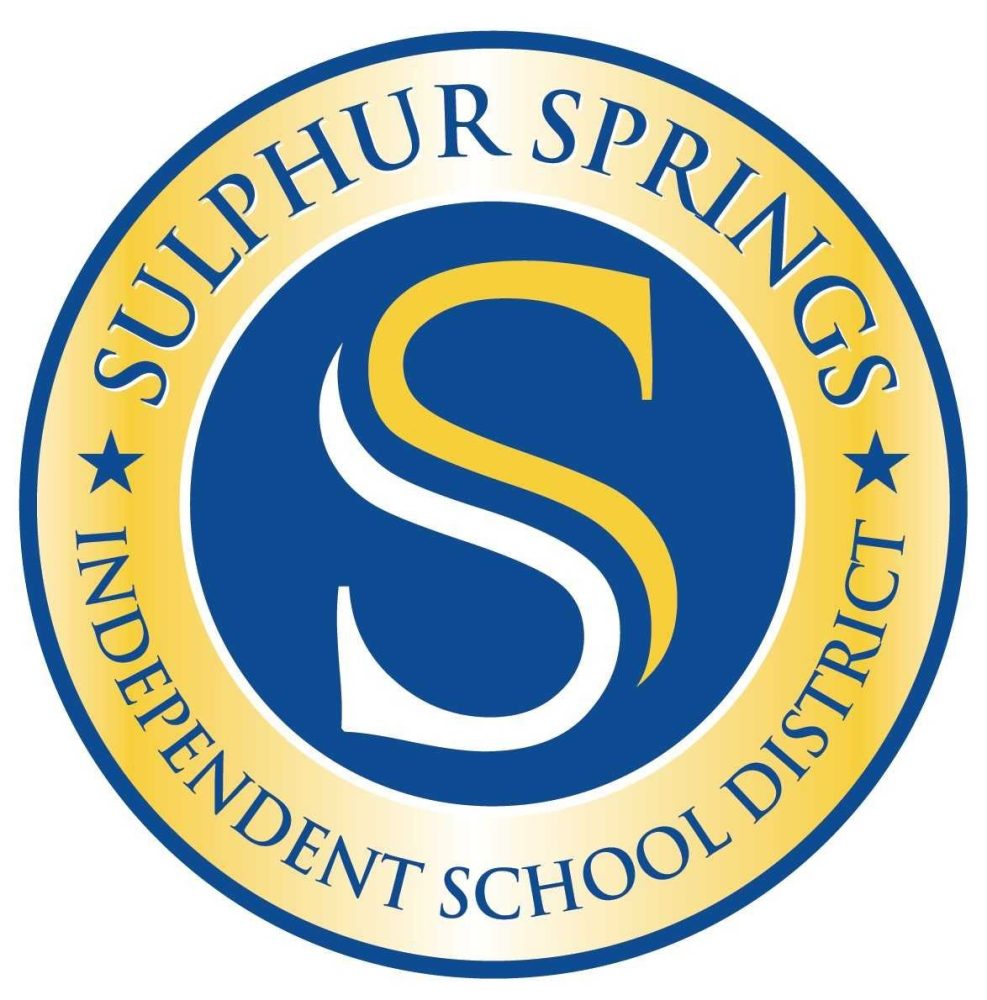 SSISD posted their notice at noon that classes are canceled next week and all extracurricular activities are suspended as well. SSISD Fine Arts staff are working to determine the changes in local performance and competition schedules, with everything canceled next week.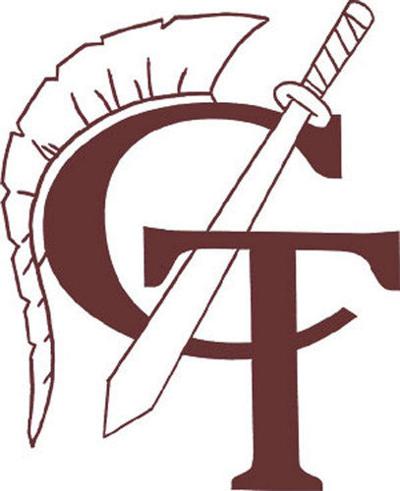 Cumby ISD posted the following notice just before 3 p.m. Friday, March 13:
Due to the the seriousness of the corona virus. It is in the best interest of our students and athletes to close our campus down next week. All sports, including workouts, are canceled/postponed until a later date.
As updates are available, we will post.
Cumby ISD Superintendent Shelly Slaughter at 5 p.m. distributed the following news release: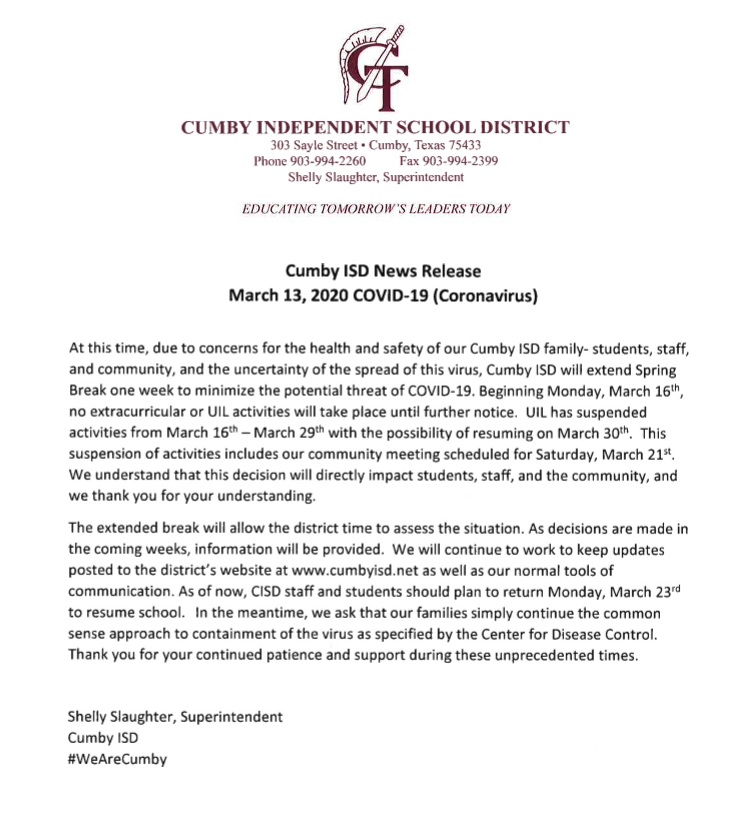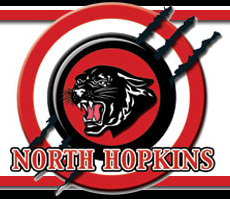 North Hopkins ISD also sent out and posted the following alert:
"At this time, due to concerns for the health and safety of our North Hopkins family – students, staff, and community, North Hopkins ISD will extend Spring Break one week to minimize the potential spread of COVID-19. Beginning Monday, March 16, no extracurricular, practices or UIL activities will take place until further notice. We understand that this decision will directly impact students and staff and we thank you for your support.
"The extended break will allow the district time to assess the situation. As decisions are made beyond the coming weeks, information will be forthcoming. We will continue to work to keep updates posted to the district's website at www.northhopkins.net as well as our normal tools of communication.
"As of now, NHISD staff and students should plan to return Monday, March 23 to resume school.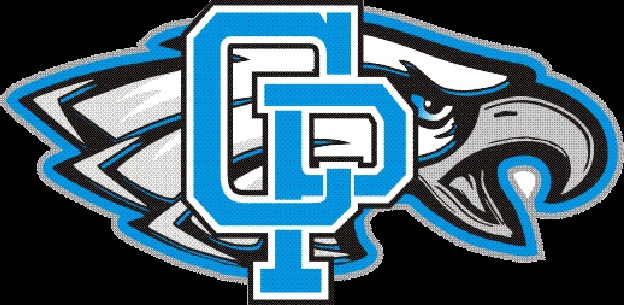 Shortly after 3 p.m. Como-Pickton CISD Superintendent Dr. Greg Bower posted a letter to the community that after conferring with state and local officials, the decision has been made to extend spring break another week as well. School is tentatively slated to resume on March 23. All extracurricular activities for students and staff are canceled as well.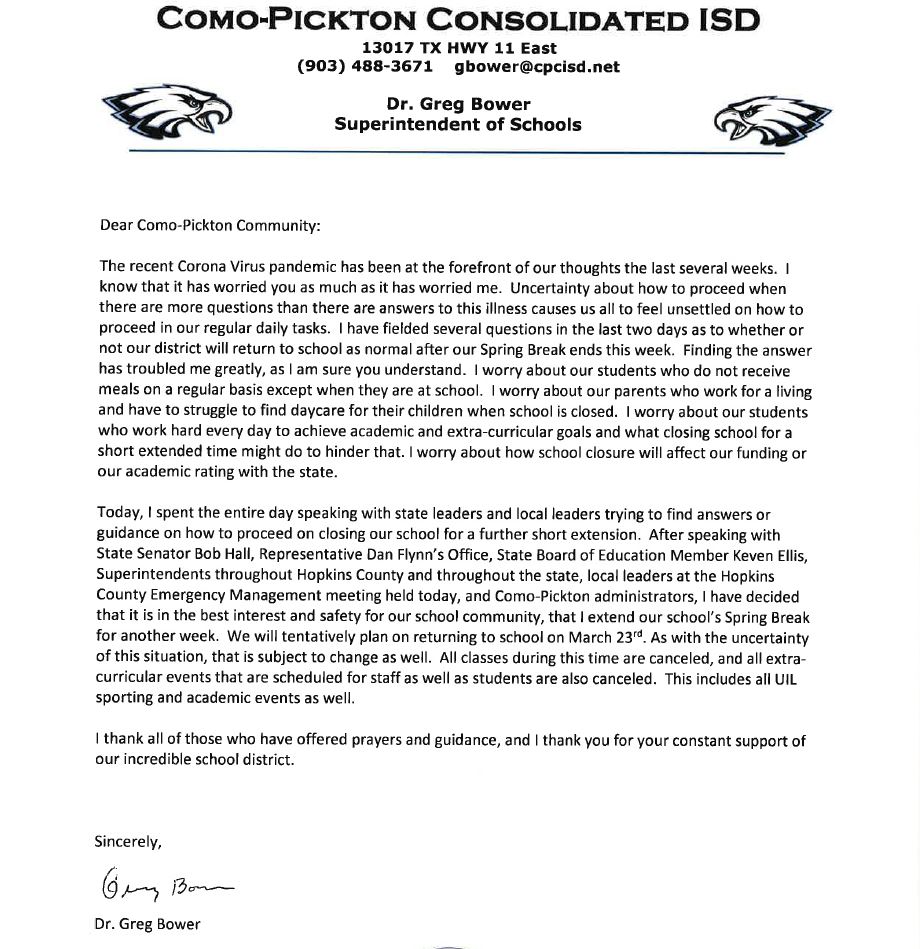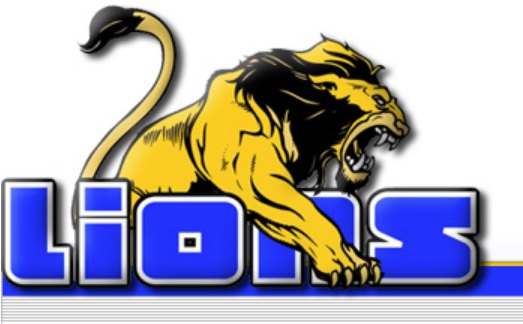 Saltillo ISD Superintendent David Stickles just before 5 p.m. March 13 also released the following news release regarding the district's preventive measures in relation to coronavirus.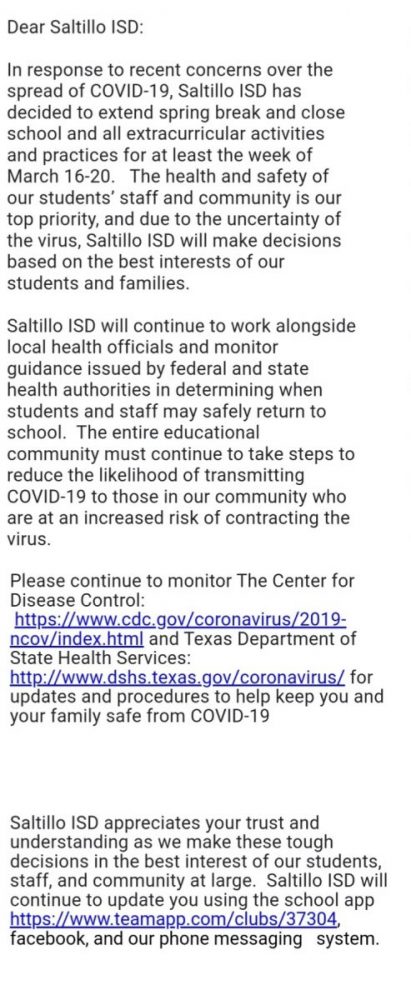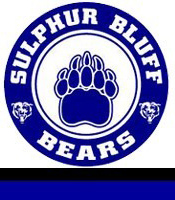 Sulphur Bluff ISD Superintendent Dustin Carr about 4:40 p.m. reported SBISD will also be closed next week as a precaution against coronavirus.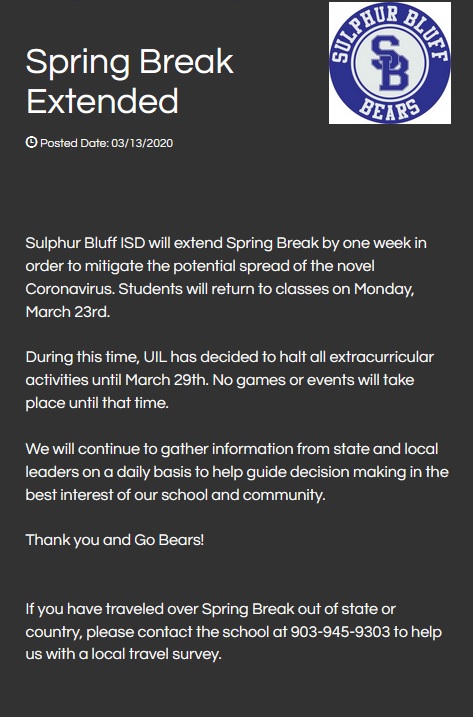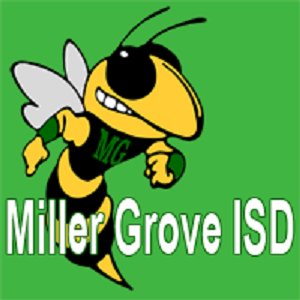 Miller Grove ISD Superintendent Steve Johnson also posted the following press release just before 4:30 p.m. Friday notifying families that MGISD too will be closed.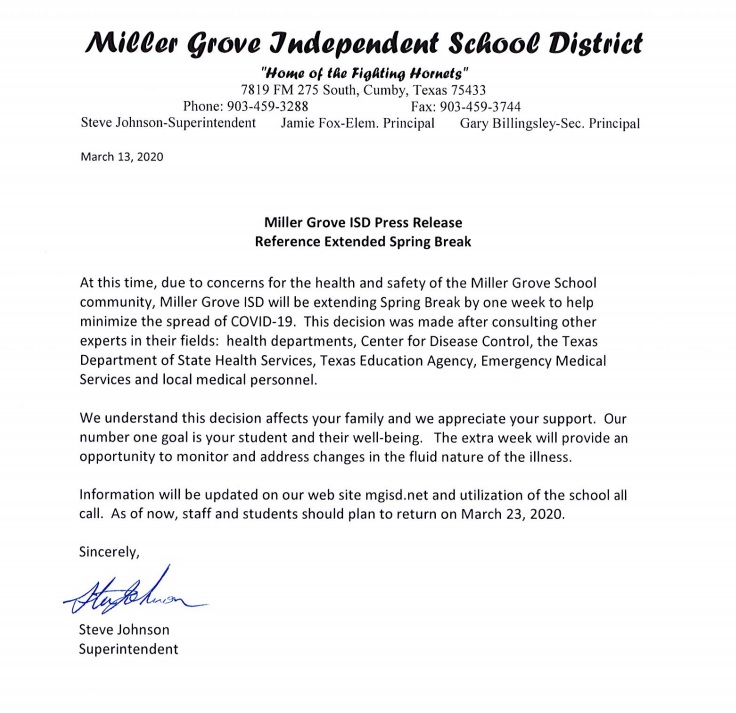 Yantis ISD will also be closed next week, Tracey Helfferich reported just after 6 p.m. Friday, March 13.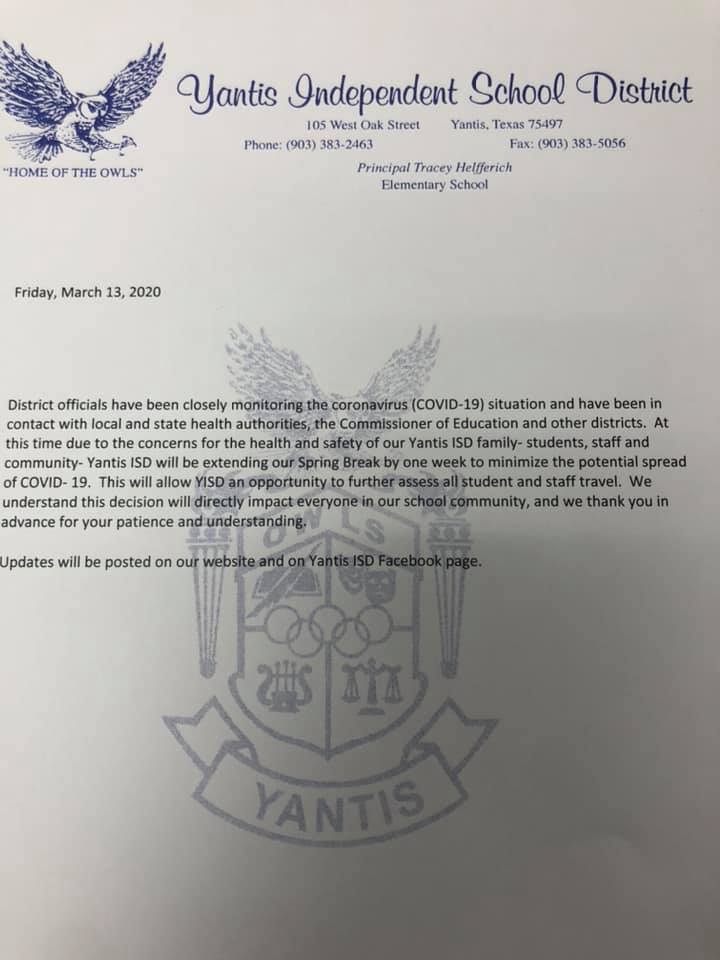 UIL also as a health safety measure has suspended all UIL activities for the time being.

UIL, however, has left rehearsals and practices to the discretion of local school districts.
"We are urging our member schools and their communities to stay vigilant and take every possible precaution to remain safe and healthy," said UIL Executive Director Dr. Charles Breithaupt. "We understand there is a lot of uncertainty during this unprecedented time. Please know UIL leadership is working diligently to adjust to this rapidly evolving situation and will share updates as soon as possible."
The UIL will continue following the direction of state and local officials to monitor this situation and will make additional announcements as needed.
For those wondering when activities will be made up, be sure to check the UIL website regularly for academic, athletic and music scheduling.
---