Wildcats inside linebacker George Greenway, who missed most of this football season season with a broken collarbone, was all smiles Wednesday (February 5) as he signed a letter of intent to play college football at Kilgore College. The signing, at the Multipurpose Building, drew a large number of high school students as well as quite a number of Greenway's relatives. Greenway explained he has family in Kilgore so he contacted the Kilgore College football coach. Greenway said the coach liked his strength and how he performed on the field. Greenway was invited to make a visit and was given an offer that he accepted. He said Kilgore was interested in him played linebacker and perhaps even fullback on offense. Greenway said he likes linebacker because he can be aggressive and hit people in the mouth. Greenway said he plans to major in kinesiology. He said his injury this season is not holding him back.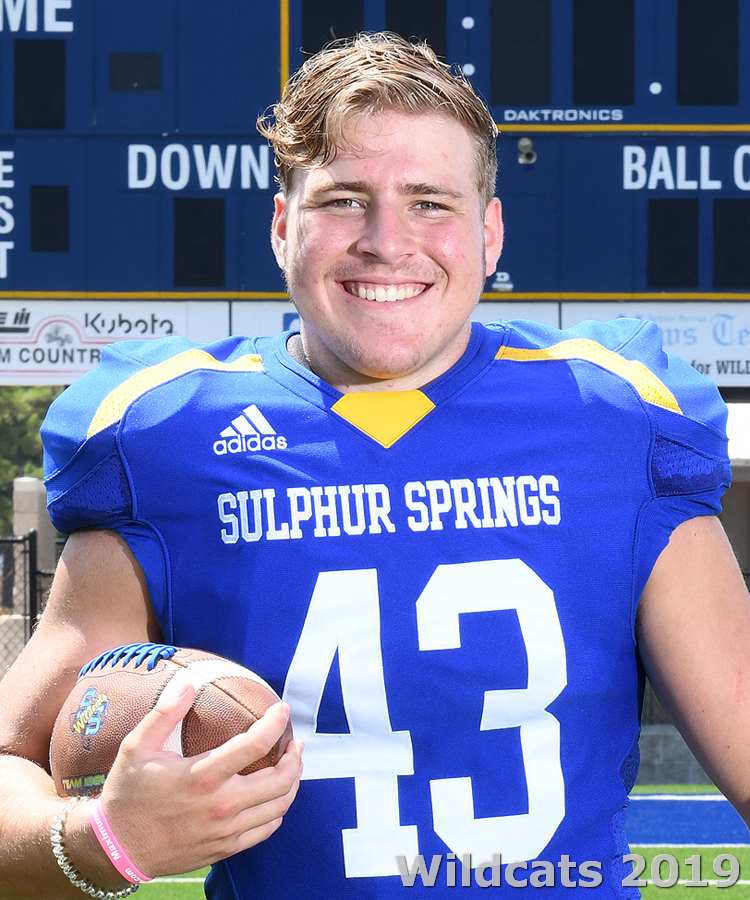 Wildcats Defensive Coordinator Alex Guerra, who has coached Greenway for the past two years had high praise for Greenway. He said Greenway is always excited to come to practice. Coach Guerra called Greenway a fire starter on defense who gets kids going. He cited Greenway's great attitude and said he was an animated player and a good defender to have. Coach Guerra, a powerlifting coach, noted that Greenway loves the weight room and working out. He said Greenway is a good one who will do big things at Kilgore.
---
KSST is proud to be the official Wildcat and Lady Cat Station. We broadcast Sulphur Springs ISD games year round live on radio. When allowed, we also broadcast games via our YouTube channel.