Completing a full college course in just eight weeks helps students finish a certificate or degree faster at the Paris Junior College-Sulphur Springs Center.
The flex term starting March 16 offers a wide range of workforce and academic classes. Those wishing to register should sign up soon, as PJC will be closed for Spring Break from March 9 to March 13.
Online courses are available system-wide at the college, including many that are part of the State of Texas Core Curriculum.
Those eight-week online courses include: Art Appreciation; Anatomy and Physiology for Medical Assistants; Beginning Spanish I; Business Correspondence and Communication; Composition I or Composition II; Federal or Texas Government; General Psychology; Introduction to Mass Communications; Introduction to Sociology; Introduction to Theater; Learning Framework; Lifespan Growth and Development; Medical Terminology I; Microbiology for Non-Science Majors; Music Appreciation; Nutrition & Diet Therapy; Pharmacology for Health Professionals; Public Speaking; and US History I or II.
Two face-to-face classes will be held at the PJC-Sulphur Springs Center: Introduction to Welding Using Multiple Processes and Introduction to Blueprint Reading for Welders.
Late registration will continue on March 16, the first day of the flex term. For more information call 903-885-1232.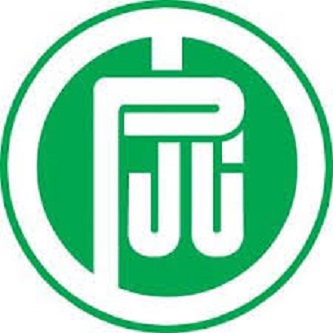 ---
Paris Junior College — located in Paris, Texas, about 100 miles northeast of Dallas — has been a part of the Lamar County community since 1924.
Paris Junior College offers Associate in Arts, Associate in Science and Associate in Applied Science degrees, as well as Certificates of Proficiency in technical/workforce fields. The college has expanded its academic curriculum through the years to encourage associate degree and university transfer candidates. Since establishing its first vocational program — jewelry and watchmaking in 1942 — the college has been aggressive in adding technical/workforce programs that will benefit students entering the workforce.
The campus of 54 tree-shaded acres includes 20 major buildings and residence halls and provides students a unique and pleasant environment for learning.
Paris Junior College also operates centers in Sulphur Springs, Texas, and in Greenville, Texas.
Vision
To be the educational provider of choice for the region.
Mission
Paris Junior College is a comprehensive community college serving the region's educational and training needs while strengthening the economic, social and cultural life of our diverse community.