Texas Department of Public Safety Troopers arrested a 47-year-old Texarkana woman, who allegedly possessed methamphetamine, marijuana and wine during a traffic stop Friday morning.
The trooper allegedly smelled an "intoxicating beverage" odor emitting from a Dodge Dart, while talking to the driver he had stopped at 8:35 a.m. Feb. 7 on Interstate 30 east at mile marker 141 for speeding. Seeing an open bottle of MD 20/20 on the front passenger's floorboard and a wet center console, Trooper Warren Williamson instructed Stephanie Rena Bean to exit the car, according to arrest reports.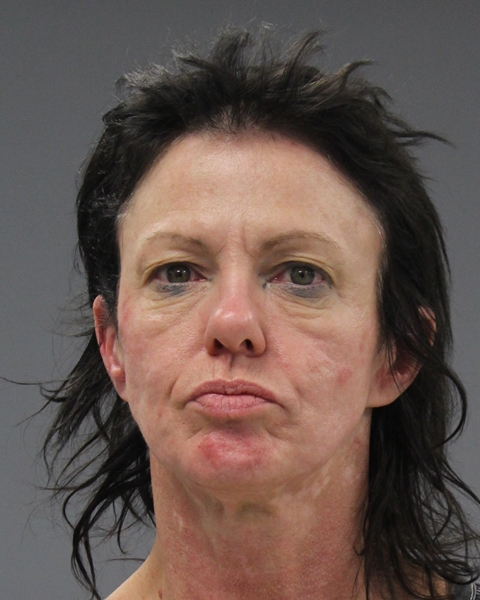 Bean reportedly agreed to let the trooper search her jacket pockets. Williamson alleged finding a small bag containing a clear, crystal-like substance he recognized from his experience and training to be methamphetamine. Consequently, the trooper took Bean into custody, the trooper alleged in arrest reports.
A search of the car allegedly revealed a small bag of suspected marijuana in a backpack on the front seat and a small, hand-rolled marijuana cigarette on the rear floorboard behind the driver's seat.
Bean's car was impounded and she was taken to jail for possession of a Penalty Group 1 controlled substance and possession of less than 2 ounces of marijuana, arrest reports noted.
At the jail, Bean allegedly agreed to standard field sobriety testing, which she was unable to successfully complete. She "demonstrated she did not have the use of her normal mental and physical faculties due to the induction of alcohol and drugs into her system," Williamson alleged in arrest reports. Bean was subsequently charged with driving while intoxicated with an open container
The 47-year-old Texarkana woman was booked into the county jail on all three charges; the suspected contraband was packaged to be submitted to the DPS crime lab in Tyler for analysis, according to arrest reports.
Bean, who jail reports noted is also known as Stephanie R. Cupp, remained in Hopkins County jail Saturday morning, Feb. 8, 20202 on all three charges, according to jail reports.
---
The Hopkins County Sheriff's Office is located at 298 Rosemont St., Sulphur Springs, TX 75482. Non-emergency calls can be made to (903) 438-4040.